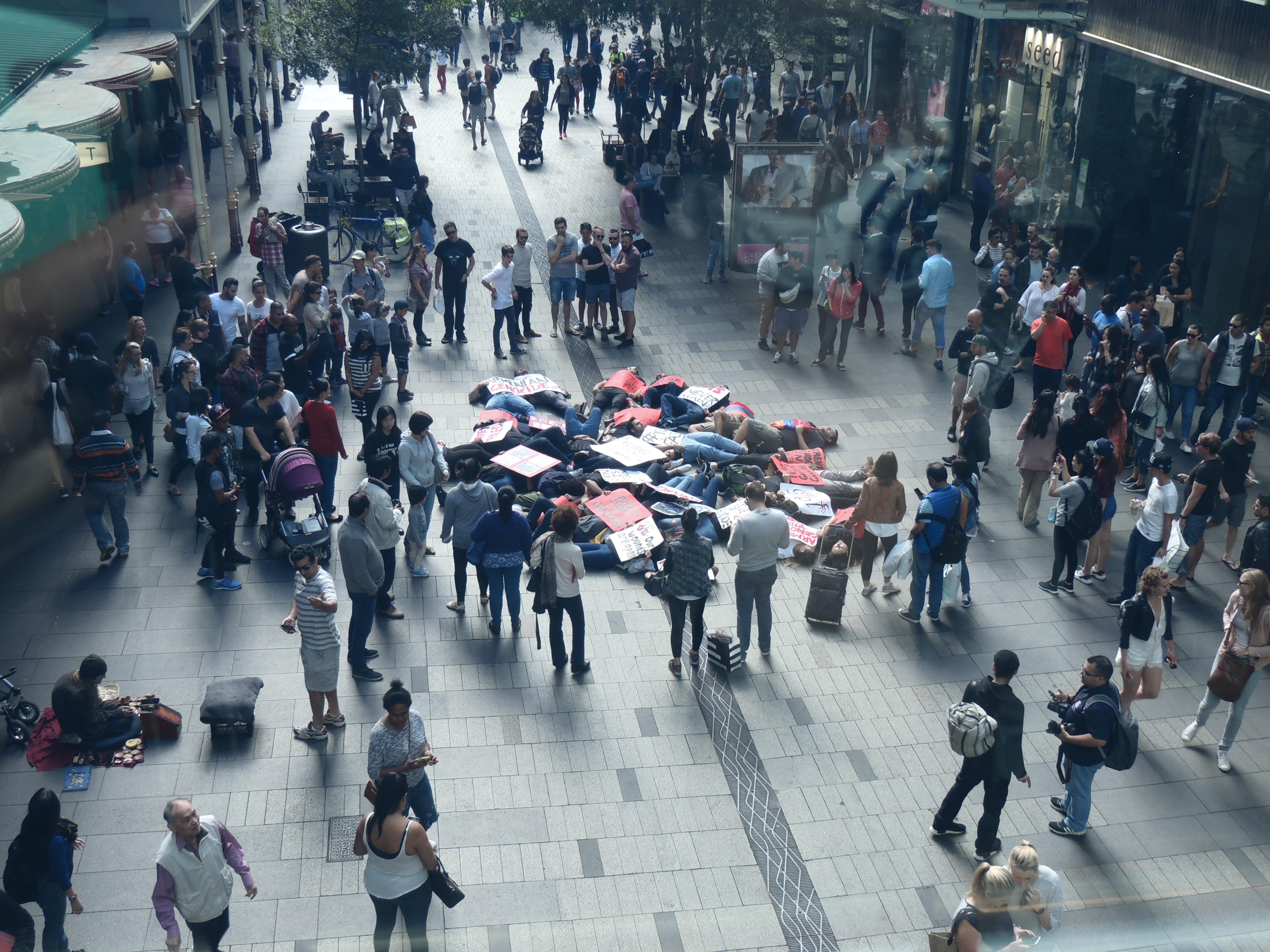 SYDNEY: In honour of the 101st anniversary of the Armenian Genocide,  the Armenian Youth Federation of Australia's (AYF Australia) Nigol Touman and Pegor Chapters organised a "Die-In" - a public display with the aim of raising awareness the educating the Australian public about the events that occurred in 1915.
The Die-In took place on April 24, 2016, at Pitt Street Mall in the heart of Sydney's CBD.
While lying on the ground, appearing dead, AYF Australia members held signs on them containing phrases like #ArmenianGenocide, #TurkeyFailed, We Demand Justice, and 101 Years of Denial.
While this display was attracting the attention of thousands of passers-by, other members were handing out information flyers to those interested, outlining the aims of the Die-In, as well as Australia's efforts in providing humanitarian relief to the victims of the Armenian Genocide.
Aram Tufenkjian, Chairperson of AYF Australia's Nigol Touman Chapter, said: "Our aim is to introduce our cause to the Australian public, especially since Australian doctors, nurses and soldiers provided humanitarian aid to the Armenian people during this time. We are hopeful that with more events such as this, we will be able to pressure the Australian Government to recognise the Armenian Genocide and Australia's own proud humanitarian past."
CLICK HERE FOR PICS OF DIE-IN
CLICK HERE TO SEE VIDEO OF DIE-IN, RECORDED LIVE BY ARMENIA TV (AUSTRALIA)