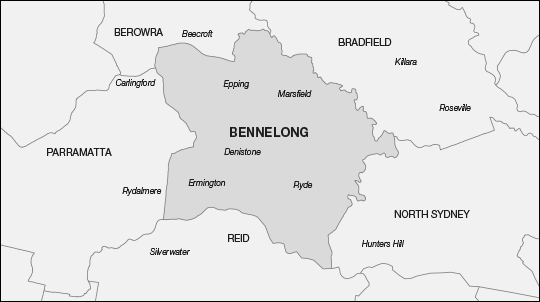 SYDNEY: The Armenian National Committee of Australia (ANC-AU) has called on all Armenians who are not yet registered to vote, and living in the electorate of Bennelong, to Enrol to Vote
by 20th November, 2017
.
Following the sudden dual citizenship-related resignation of Liberal MP John Alexander, Bennelong will go to a by-election on 16th December, 2017.
The Bennelong electorate covers the heavily-Armenian populated suburbs of Denistone
,
Denistone East
,
Denistone West
,
East Ryde
,
Eastwood
,
Epping
,
Macquarie Park
,
Marsfield
,
Meadowbank
,
Melrose Park
,
North Epping
,
North Ryde
,
Putney
,
Ryde
,
Tennyson Point
and
West Ryde
; as well as parts of
Beecroft
,
Carlingford
,
Chatswood West
,
Dundas
,
Ermington
and
Gladesville.
The candidates will be made clear by 23rd November, after which ANC-AU will be meeting those vying for the crucial Federal seat on Election Day, 16th December.
"It is critical that the Armenian vote in Bennelong reflects our true numbers," said ANC-AU Managing Director, Vache Kahramanian.
"Ryde and its surrounding suburbs are home to the largest concentration of Armenians in Australia, and those Bennelong residents who have recently turned 18, migrated or moved to the area must register or update their details to reflect their accurate addresses."
Kahramanian added: "The window to do this closes in one week, on 20th November. Let's make the Armenian vote count!"
To enrol to vote or update details, click here and scroll to the ENROL ONLINE (image below) icon: