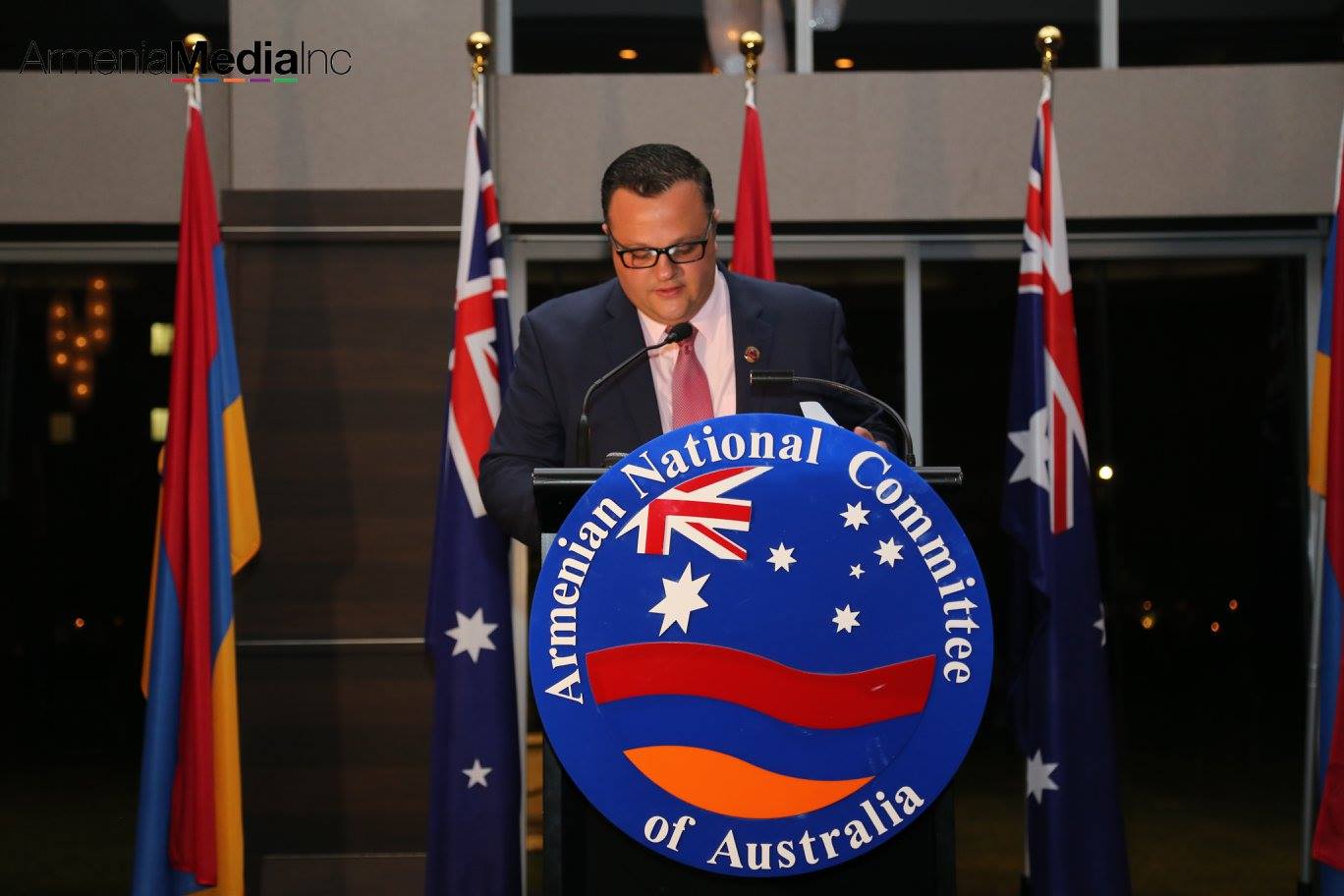 SYDNEY: The Armenian National Committee of Australia (ANC-AU) National Board has announced the appointment of Haig Kayserian as the new Executive Director to lead the Armenian-Australian community's peak public affairs organisation's office from 2018.

This announcement comes days after ANC-AU announced changes to its National Board (click here to read).

Kayserian, who has long been part of the ANC-AU team and held several leadership positions within the Armenian-Australian community, has committed to heading the battle for justice for the Armenian Genocide, for the rights to self-determination of the Armenians of Artsakh (Nagorno Karabakh), and for the interests of the local community in Australian public affairs.

He arrives in this role from a career in business, having managed an Australian digital agency for over a decade while co-founding several technology companies in Australia and the United States of America. While he will maintain his interests in these companies, he has resigned from day-to-day activities in order to commit to his new role with ANC-AU.

Kayserian holds a Bachelors in Media & Cultural Studies from Macquarie University, and prior to entering the world of business, worked as a journalist at the Special Broadcasting Corporation (SBS).

Newly-appointed ANC-AU Chairman, Khajaque Kortian expressed his team's delight at this distinguished appointment.

"Anybody who is anybody in our community knows that Haig is Hai Tad through and through," said Kortian. "We were absolutely thrilled when he accepted our offer to take on this very important role and to devote himself full-time to the Armenian Cause."

"Haig will lead our office, which already has two young and dynamic administrative assistants employed. They will lead our community's advocacy interests from 2018, backed by our National Board and network of ANC-AU Partners, Advisors, grassroots advocates and volunteers," Kortian added.

Kayserian said he was honoured to be offered the role, and committed to serving the Armenian-Australian community and Armenia with "vigour".

"I admit that putting my career in business on hold was a big personal decision which I had to make along with my family, but it was assisted by a motivation that I could positively impact the efforts of the Armenian National Committee of Australia," said Kayserian. "I am honoured to be following in the footsteps of Varant Meguerditchian and Vache Kahramanian, both of whom I have worked with closely for many years."

The new Executive Director of ANC-AU added: "I promise renewed vigour in our fight for justice on behalf of our ancestors, for lasting peace in the Republic of Artsakh, and for democratic prosperity in Armenia. Our office will be ready for anything that is required of us by our greater Armenian-Australian community, as well as anything that is thrown at us by our opponents."

ANC-AU's new Vice-Chairman, Vache Kahramanian explained that Kayserian will be working closely with the youth community, to motivate more among them into becoming activists for the Armenian Cause.

"It is not lost on our National Board that Haig has a very close relationship with the youth community as a Galstaun College and Armenian Youth Federation alumni, and he will be fostering those ties to encourage more young Armenian-Australians to join the Hai Tad movement," Kahramanian said, before thanking ANC-AU Partners and supporters.

"We would like to thank the Partners and all grassroots supporters of the Armenian National Committee of Australia, as we are in this fortunate position to resource our office, with our Executive Director Haig Kayserian as well as our Administrative Assistants Olivia Dilanchian and Michael Kolokossian, due to their continuous commitment and sacrifice to further Armenian interests," Kahramanian concluded.

Kayserian will formally begin his duties in January 2018.