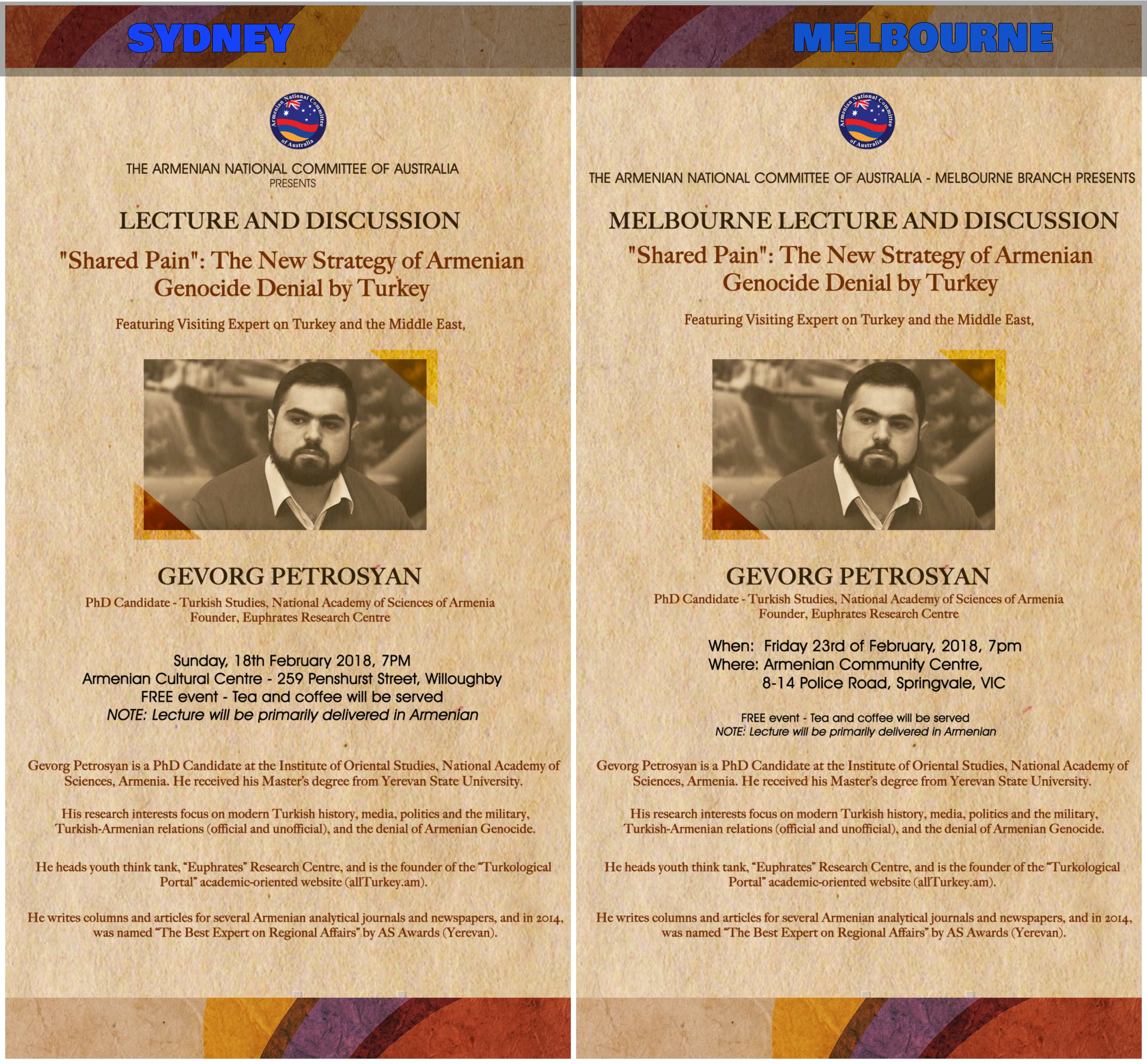 SYDNEY & MELBOURNE: Visiting Turkologist, Gevorg Petrosyan will deliver lectures to Armenian-Australians in Sydney and Melbourne on
"Shared Pain": The New Strategy of Armenian Genocide Denial by Turkey
.
The Armenia-based Turkey expert, who will primarily deliver his address in Armenian before answering questions from the audiences in Armenian and English, is a PhD Candidate at the Institute of Oriental Studies, National Academy of Sciences, Armenia. He received his Master's degree from Yerevan State University.
Petrosyan's research interests focus on modern Turkish history, media, politics, and the military, Turkish-Armenian relations (official and unofficial), and the denial of Armenian Genocide. He heads youth think tank, "Euphrates" Research Centre, and is the founder of the "Turkological Portal" academic-oriented website (allTurkey.am).
He writes columns and articles for several Armenian analytical journals and newspapers, and in 2014, was named "The Best Expert on Regional Affairs" by AS Awards (Yerevan).
The Sydney lecture will take place on Sunday, 18th February 2018, 7pm at the Armenian Cultural Centre in Willoughby.
The Melbourne lecture will take place on Friday, 23rd February 2018, 7pm at Hye Getron in Springvale.
These are free events, where complimentary tea & coffee will be served.