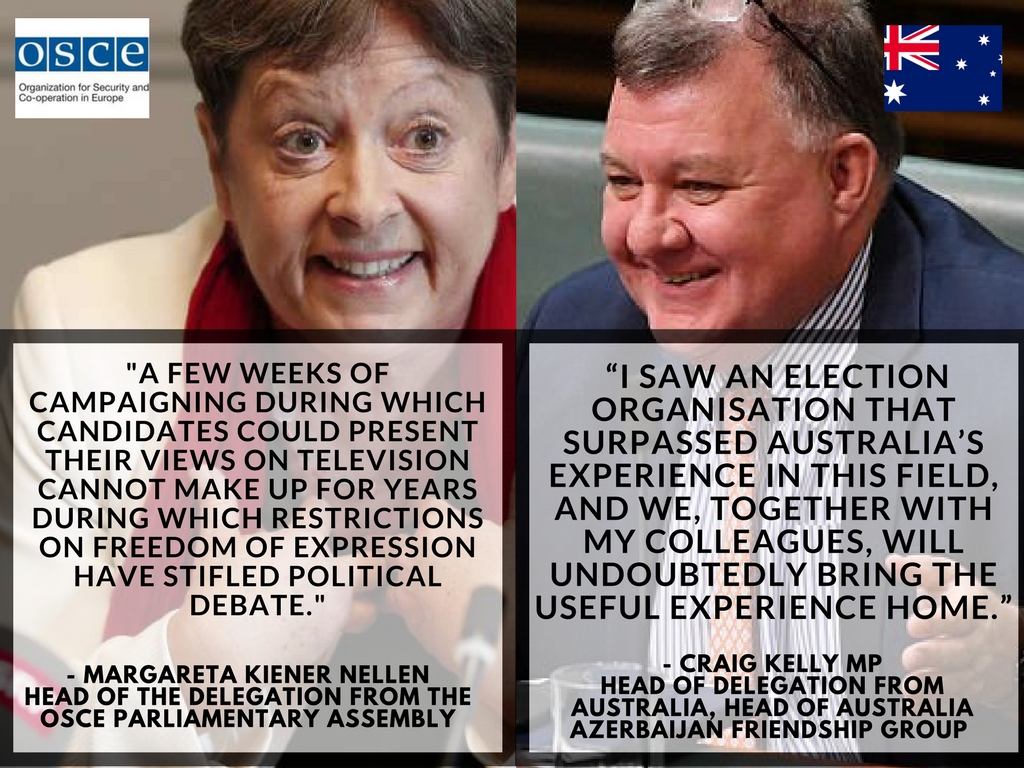 SYDNEY: The Armenian National Committee of Australia (ANC-AU) has condemned Federal Australian parliamentarian, Craig Kelly for comments he has made praising Azerbaijan's "democracy" after leading a delegation to observe the oil-rich dictatorship's most recent presidential elections.
TAKE ACTION NOW – CLICK TO TAKE <30 SECONDS AND TELL CRAIG KELLY THAT GLORIFYING THE MURDEROUS DICTATORSHIP OF AZERBAIJAN IS NOT ON
Kelly, the Member for Hughes, remarked to Azerbaijan's Azernews media outlet, that he "saw an election organisation that surpassed Australia's experience in this field" and that "we,  together with my colleagues, will undoubtedly bring this useful experience home."

Kelly also said: "I learned a lot of new things and I propose to apply it in Australia. I saw the birth date of voters, there was a man born in 1928. This means that he is 90 years old. This is a significant day for him, since he voted in democratic conditions."

The Armenian National Committee of Australia (ANC-AU) expressed their dismay that these quotes by an Australian politician were so different to the testimonies of observers from other democratic countries, who have almost universally condemned the undemocratic environment in which these elections were held.

"We think it is a legitimate question to ask," said ANC-AU Executive Director Haig Kayserian. "Why is Craig Kelly out of sync with every other international observer from a recognised democracy who monitored the very same elections?"

"To ignore that Azerbaijan has been ranked below countries such as Iran, Iraq, China and Russia in terms of civil and political freedoms by Freedom House, and to suggest Australia should learn from such a regime, is completely unacceptable," Kayserian added.

Azerbaijan's 11th April presidential elections saw the incumbent Ilham Aliyev returned to power for the next seven years. These elections were the first since a constitutional referendum in 2016 that extended the powers of the president and increased the presidential term from five to seven years.

The election was widely criticised by international observers, including European MPs from PACE, OSCE and other reputable organisations, who noted the lack of genuine competition in an environment of curtailed rights and freedoms.
TAKE ACTION NOW – CLICK TO TAKE <30 SECONDS AND TELL CRAIG KELLY THAT GLORIFYING THE MURDEROUS DICTATORSHIP OF AZERBAIJAN IS NOT ON