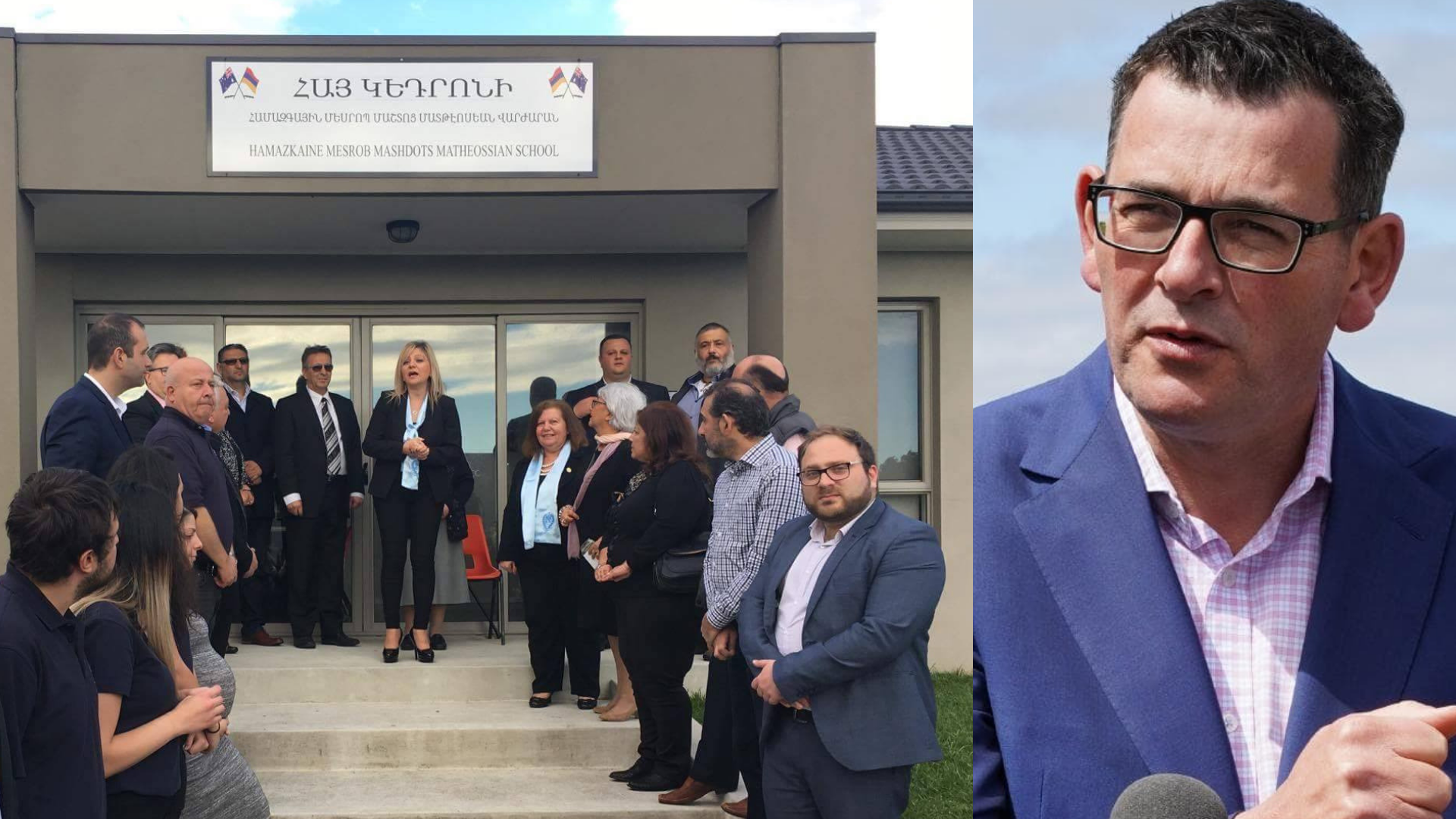 MELBOURNE: The Armenian National Committee of Australia (ANC-AU) has congratulated Premier Daniel Andrews on being returned to lead Victoria, after a resounding victory in last week's State Election.
Andrews, who is also the representative for Mulgrave - one of the most Armenian-populated seats in Victoria, had pledged that, if re-elected, his government will provide $35,000 funding towards the upgrade of the Armenian Community Centre (Hye Getron) in Melbourne. This was a commitment that was matched by his opposing candidate in the seat of Mulgrave, Maree Davenport.
"We congratulate Premier Andrews and commiserate with Ms Davenport," said ANC-AU Melbourne Branch Chairman, Asbed Boymoushakian. "We have enjoyed a fruitful relationship with Mr. Andrews and look forward to advancing the concerns of local Armenians in the upcoming Parliament."
In his statement announcing the funding commitment, Andrews reaffirmed his support for the Armenian community by stating: "Our Armenian community makes a proud contribution to Victoria and I'm proud to offer this support. With these investments, we will make sure that the Armenian Community Centre has the facilities it needs to keep serving Armenian Victorians for years to come."