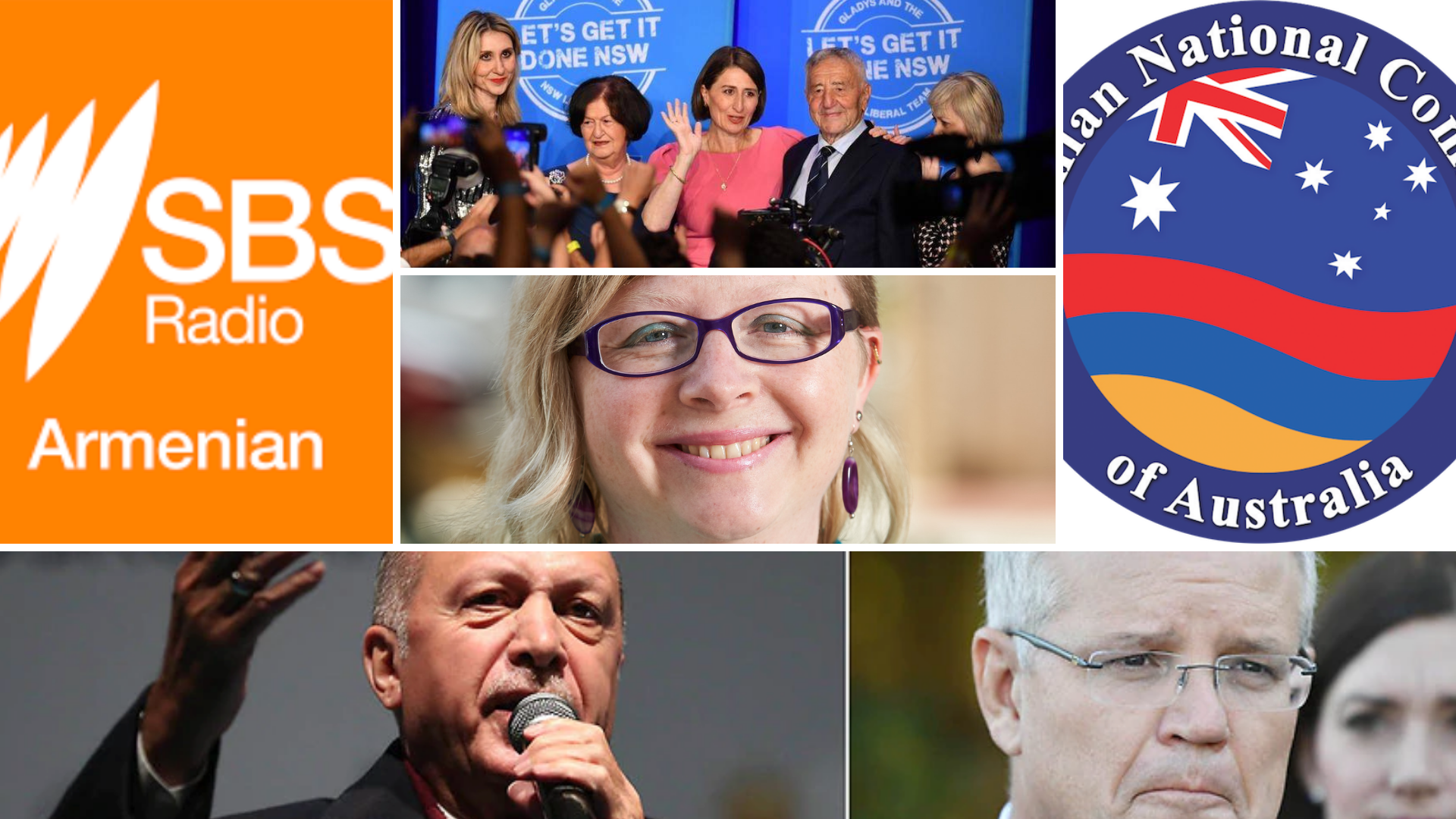 SYDNEY: SBS (Special Broadcasting Corporation) Armenian Radio's
Vahe Kateb has interviewed the Executive Director of the Armenian National Committee of Australia, Haig Kayserian
following the results of the New South Wales State Election, which saw Armenian-Australian Gladys Berejiklian become the first elected woman premier of Australia's largest state.
Kateb and Kayserian discussed the election results, before moving onto recent ANZAC-insulting comments by Turkish President Recep Tayyip Erdogan and a
recent interview conducted with 2GB Radio's Alan Jones
.
Armenian-Australian community plans to commemorate the 104th anniversary of the Armenian Genocide were also previewed.
Listen to the interview below or by
clicking here
.