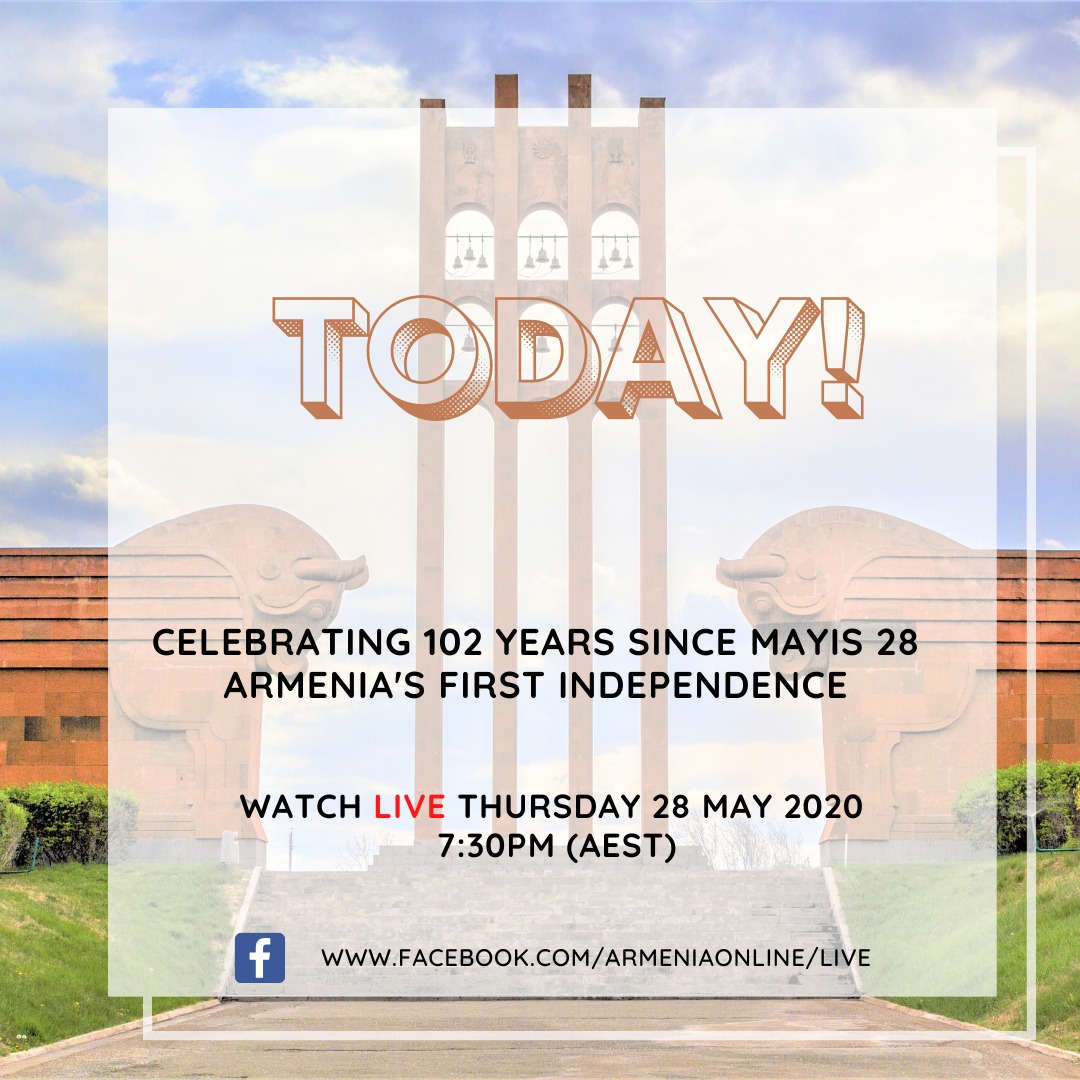 SYDNEY: The Armenian Revolutionary Federation - Australia (ARF-AU) Central Committee has announced a Livestream Special Program will premiere TONIGHT (Thursday 28th May), 7:30pm on Armenia Media's Facebook and YouTube Channels, dedicated to the 102nd Anniversary of Armenia's First Republic.
For those who wish to watch on Facebook, all you have to do is click 
www.facebook.com/ArmeniaOnline/live/
at 7:30pm tonight (Thursday 28th May).
For those who prefer to watch on YouTube, click 
tiny.cc/mayis28
at 7:30pm instead.
"This is an opportunity for all Armenian-Australians to celebrate the heroism of our victories at Sartarabad, Pash Abaran and Gharakilise, which allowed us to enjoy an independent Armenian Republic today," announced the ARF-AU Central Committee.
Please spread the word.