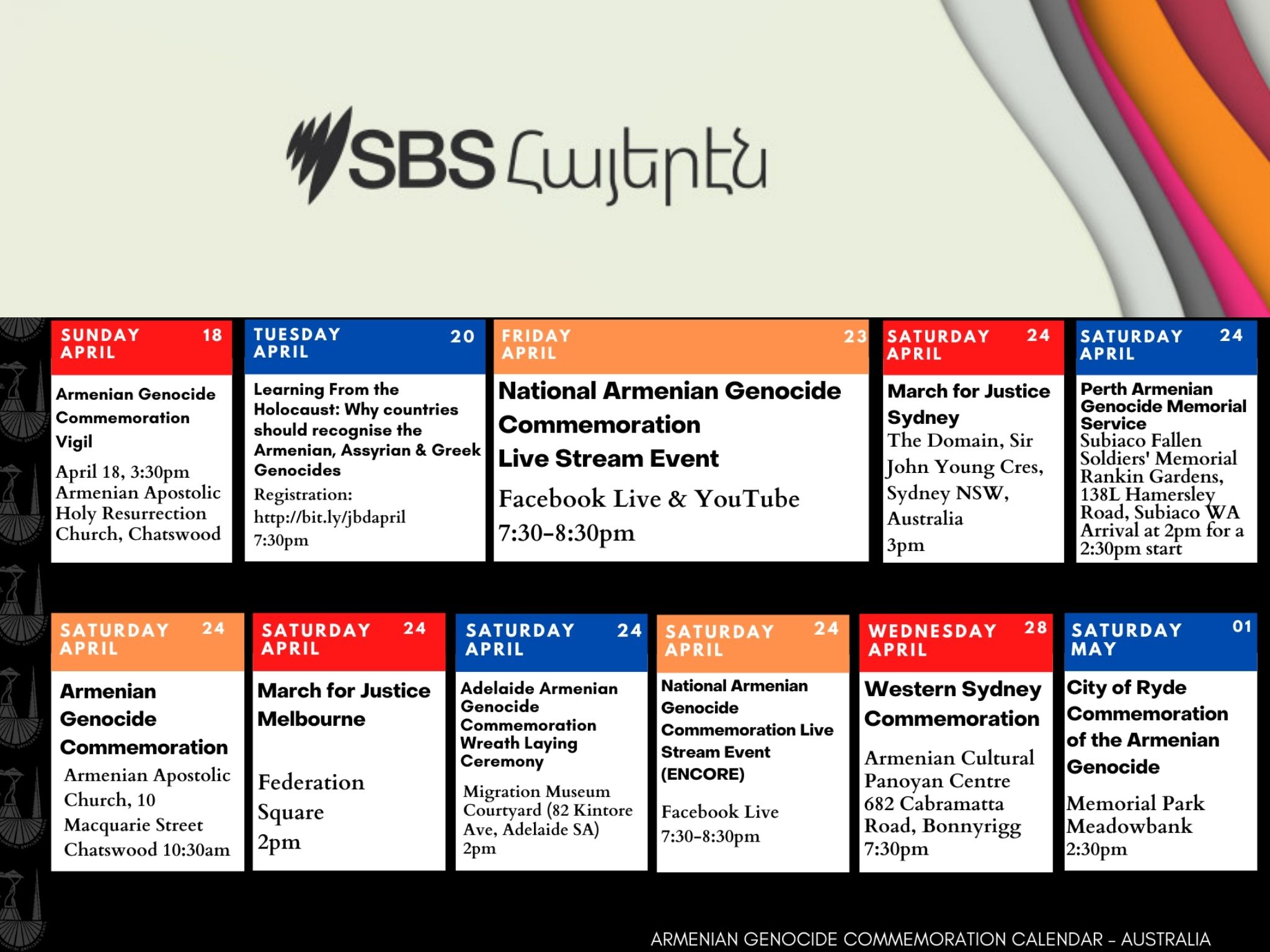 SYDNEY: SBS (Special Broadcasting Service) Armenian Radio featured an announcement of the 2021 schedule of Australian commemorative events honouring the 106th Anniversary of the Armenian Genocide, released by the Armenian Genocide Commemorative Committee.
Armenian National Committee of Australia Executive Director, Haig Kayserian walked through the key components of the event schedule with program broadcaster Vahe Kateb.
LISTEN BY CLICKING HERE.
Below is the full calendar of events.