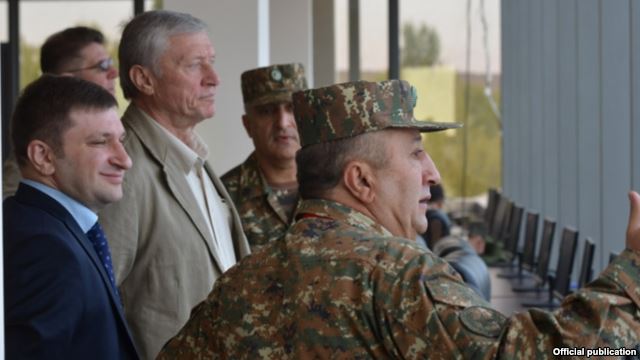 The head of the Russian-led Collective Security Treaty Organization (CSTO) blamed Azerbaijan on Saturday for unprecedented ceasefire violations in Nagorno-Karabakh which threatened to escalate into a full-scale war.

"Everything must be decided through negotiations. The Azerbaijani side's actions in this case are leading to the escalation of the situation and the conflict," a spokesman for Nikoyal Bordyuzha, the CSTO secretary general, told the Interfax news agency.

The official, Vladimir Zaynetdinov, said the Armenian Defense Ministry is providing the CSTO leadership with "full information" about the heavy fighting along "the line of contact" around Karabakh reportedly involving tanks and heavy artillery. "We believe that there can be no military solution to the Armenian-Azerbaijani conflict," he said.

Armenia is one of six former Soviet republics making up the Russian-led military alliance.

Earlier in the day, Armenia's Foreign Ministry accused Azerbaijan of resorting to the escalation to "blackmail" the Armenians and international mediators seeking to broker an end to the Karabakh dispute. It said the international community should take "practical steps to bring Baku to the task."

The Azerbaijani Foreign Ministry claimed, however, that the Armenian side itself provoked the fighting by shelling Azerbaijani army positions and villages overnight. The international community should therefore condemn Yerevan, a ministry spokesman said, according to the APA news agency.