Advertising Page
The following Armenia Online advertising schedule is valid until June 31 2012.
Armenia Online attracts an average monthly unique visitor-base of over 5,000, primarily made up of Armenian-Australians.
The average visitor views over three pages per visit, meaning the average monthly page views (or hits) numbers at over 15,000. The average time spent on Armenia Online by each visitor is over 4 minutes.
Our weekly email newsletter - Armenia Weekly - includes over 4,000 email addresses of Armenian-Australians.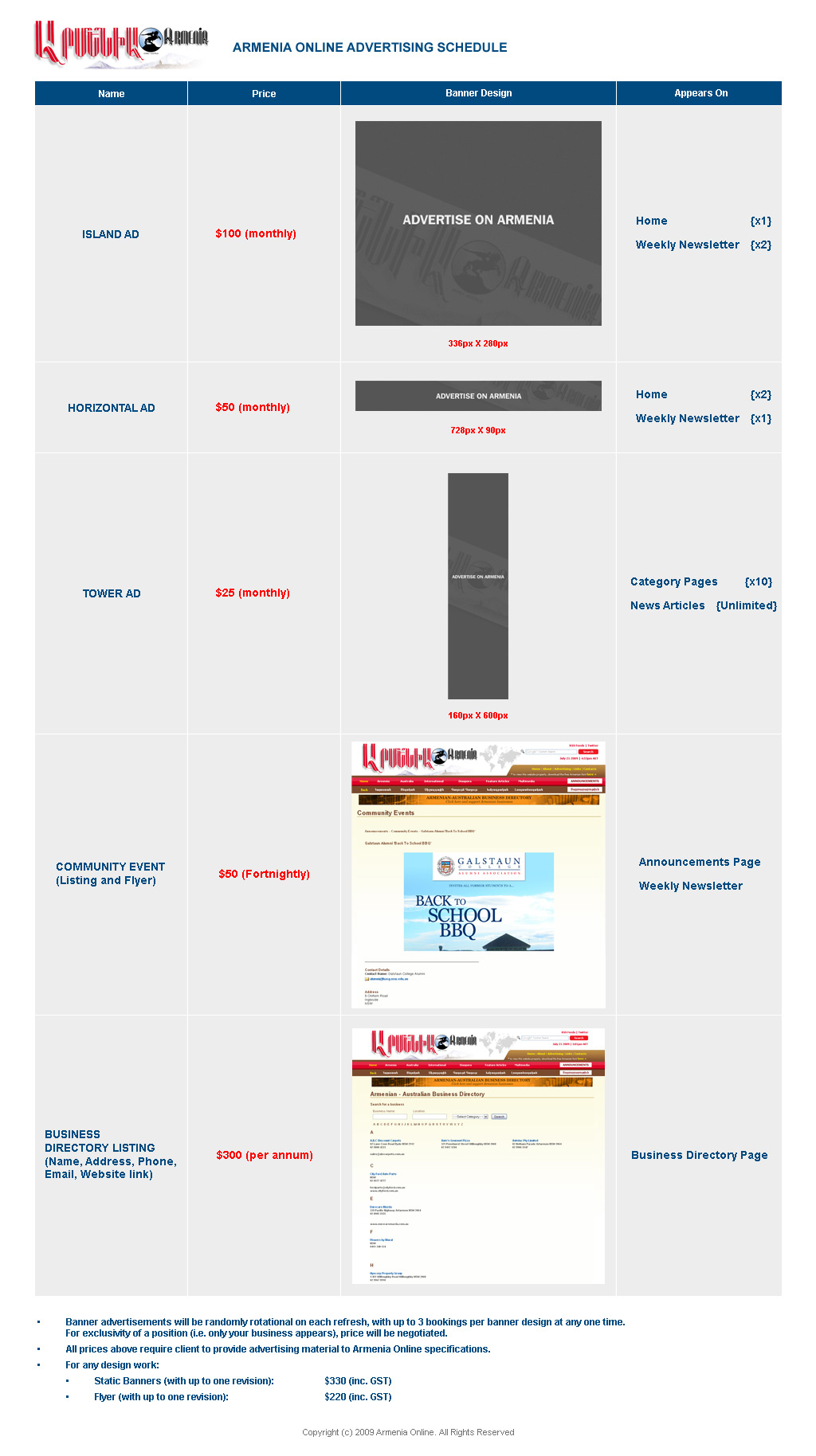 Please email advertising@armenia.com.au to enquire about our online and print advertising options.