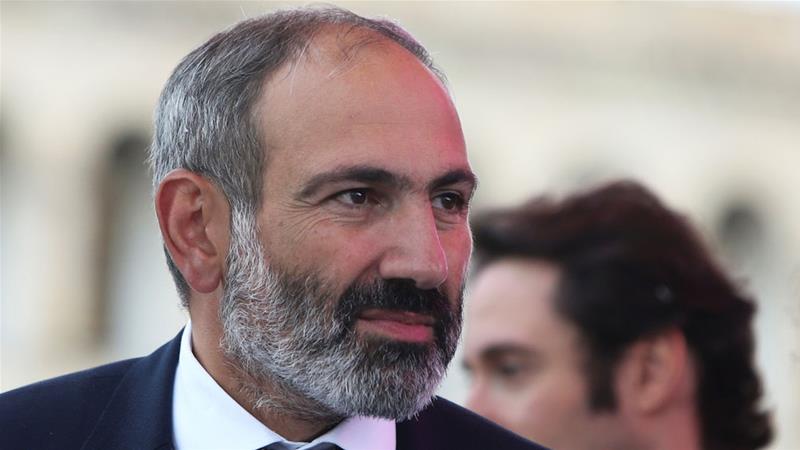 We consider Artsakh's engagement in the negotiation format to be important. I have said that I can negotiate on behalf of Armenia, but I can't negotiate on behalf of the Republic of Artsakh because the Republic of Artsakh has officials and structures that are selected for that purpose.
The Prime Minister of Armenia, Nikol Pashinyan, on Wednesday told the aforesaid to reporters at the Ministry of Defense, and during the graduation ceremony for the 2017/18 academic year graduates of military education institutions from Armenia and abroad.
"I also have said that we are ready for negotiations [to resolve the Nagorno-Karabakh (Artsakh) conflict] and are devoted to the efforts to resolve the matter by way of peace," Pashinyan added.
And when asked whether Armenia had reviewed its strategy regarding Azerbaijan—considering the four-day war in Nagorno-Karabakh in April 2016, the PM responded as follows: "We shouldn't speak about reviewing. If we speak about reviewing, we need to be equivalent to the situation; this is the most important approach. No approach is hardened, any position shall be equivalent.
"We believe that a peaceful settlement [to this conflict] is important, we consider it possible, but we also say that a corresponding climate is needed for it. Sadly, Azerbaijan, with its actions and rhetoric, upsets the climate of and the chance for peace; and we will be equivalent to the situation. If Azerbaijan will reconsider its approach and contribute to the establishment of the climate of peace, we will be equivalent to that situation. [But] if [Azerbaijan] goes in another direction, will be equivalent to that situation too.
"Our actions shall be equivalent, stemming from the operative situation, and stemming from the national security interests of our country."