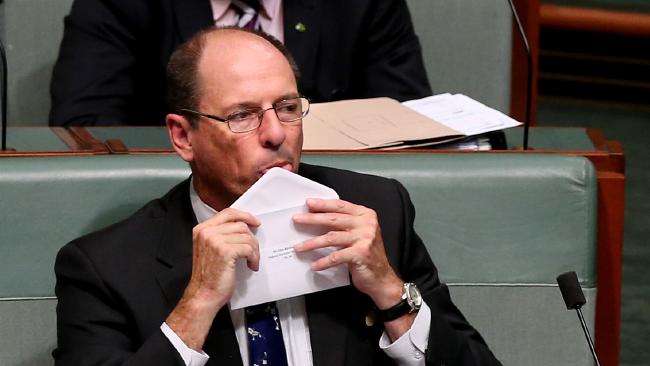 COMMENT - by Haig Kayserian
Armenian followers of Australian politics would have joined me in closely following the 10-day vote count in the West Australian seat of Cowan after the 2nd July Federal Election. Finally, on the 12th of July, incumbent Luke Simpkins (LIB) conceded defeat to Dr. Anne Aly (ALP).
And, as I celebrated this quietly with a few friends on a WhatsApp group chat, I felt Armenians around Australia and even all the way in Artsakh rejoice at this result.
While Armenian-Australians may be divided in their Australian political leaning between Liberal or Labor (or others), we found political unity in our distaste for Luke Simpkins.
But other than uniting us, Simpkins has done nothing but offend Armenians in Australia and around the world since beginning his love affair with Azerbaijan.
First...
In November last year, he stood in the Australia's Parliament and delivered this as part of a "Constituency Statement":
"In 1992 and 1993, Armenia illegally seized sovereign territory of Azerbaijan. This includes the region of Nagorno-Karabakh, but also a district called Kalbajar."
Wow... what a statement! I'll let the response to it come from Senator Joe Bullock, who told the Upper House of Parliament:
"To speak, as the Member for Cowan [Simpkins] has repeatedly done in the other place [House of Representatives], of the 'illegal occupiers of the Nagorno-Karabakh region of Azerbaijan' is ludicrous. How can a people who have lived continuously in this region for centuries illegally occupy their own land?"
There is more to this guy...
The Australian
newspaper, which uncovered Azerbaijan's use of what it called
"Shuttle Diplomacy"
to woo politicians to their side in the Nagorno Karabakh debate, revealed Simpkins was among Australian politicians who were flown to Baku, where they were spoiled, wined, dined (Black Sea caviar is popular at the Aliyevs apparently), and returned to Canberra with what I believe was a script from Azerbaijan's war-mongering dictator, Ilham Aliyev.
The Australian
questioned the legitimacy of Simpkins's interest in Azerbaijan, when he only has 4 Azeris in his electorate. That's right, 4!
At this point...
I would like to remind you that the statement delivered to Parliament, which is mentioned above, where Simpkins says something like "Karabakh was illegally seized by its native Armenians" was a "Constituency Statement"! I assume it was on behalf of ALL 4 of his Azeri consitituents in Cowan. If it were on behalf of any less than all 4, it might smell fishy. Or fish egg-y. Like caviar, perhaps?
Simpkins did more...
Simpkins became the shameless face and mouthpiece of the Aliyev regime in Australia's Federal Parliament as Chair of the Azerbaijan-Australia Parliamentary Friendship Group. A role in which he hosted visiting Azeri politicians, attempting to legitimise the petro-dictatorship of Aliyev.
So, back to the election...
Therefore, when Cowan "fell" to Dr. Anne Aly, I was a little bit happy to say the least :)
Other than simply cheering Simpkins out of Canberra, I welcome the addition of the talented Dr. Aly to the House of Representatives as the first Muslim woman in Federal Parliament. She is a prominent counter-terrorism expert and someone who understands Armenian issues, thanks to her interactions with the Armenian National Committee of Australia.
All the reasons above aside, I am particularly happy for Dr. Aly because I hate the politics of smear. She beat a last-ditch effort to discredit her as a challenger to Simpkins by another Federal Parliament member many Armenian-Australians have probably "unfriended" on Facebook, in Foreign Affairs Minister Julie Bishop.
Bishop passed around a "dirt sheet" to paint Aly - someone who works in the Muslim community to de-radicalise the radicals - as "soft on terror".
Anyway...
Azeri Caviar Diplomacy and its servants such as Simpkins and his ilk lost. Dr. Aly won. Congratulations.