By Stepan Kerkyasharian (Sydney, Australia)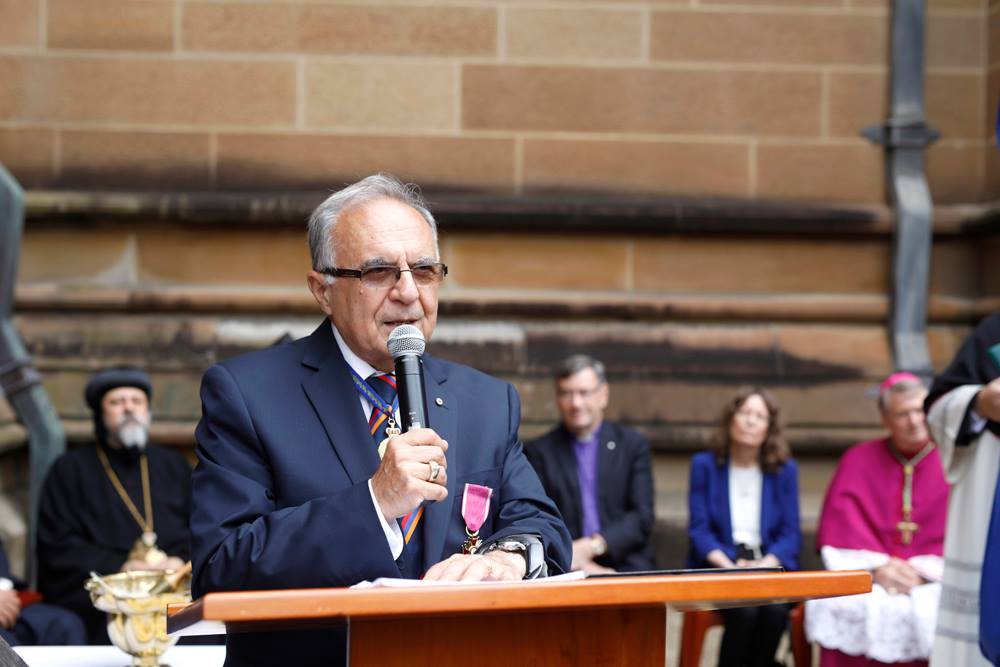 The Armenian Diaspora was elated by the fact that Armenia had accomplished the unbelievable; a bloodless revolution for the purposes of creating an Armenia which was not corrupt and would move towards modernisation.

The Armenians of the Diaspora had been longing for such a reality. No one with any consciousness can deny that the Diaspora played a significant role by providing a much needed psychological and a degree of financial support to that "Velvet Revolution", as it was rightly named by its intrepid leader and visionary Nikol Pashinyan. The Diaspora immediately responded by a number of repatriations and investment initiatives which will strengthen the newly created post revolution Government.

The Diaspora has always had its inspiration drawn from Armenia. Even during the dark days of Soviet Armenia, those campaigning for the downfall of the Soviet regime ALWAYS cherished the droplets of cultural pearls "thrown" at the diaspora by publications of literary works, singers and other artists visiting diaspora communities.

Even the Communist regime of Soviet Armenia recognised the value of keeping an active dynamic relationship with the diaspora by creating the "Committee for Links with the Armenian Diaspora" (Spyurkahay Gaberi Gomideh Սփիւռքահայ Կապերի Կոմիտէ).

The Creation of the Ministry for the Diaspora was a most welcome initiative by the third republic. Regardless of how one assesses its success, it did provide a significant psychological statement of the commitment of the Armenian Government to recognise the 'Oneness" of the Armenian Nation.

Its initiative to invite and sponsor young people to visit Armenia created a cadre of future leaders for the Diaspora inspired by the love of their ancestral homeland.

Its initiative to print Armenian textbooks in Western Armenian for use by students in the Diaspora was a significant support for the maintenance and development of Armenian Language and Culture.

Its sponsorship of Armenian Artists travelling to all corners of the world to give concerts and teach Armenian Dancing was a priceless contribution.

Its documentation of Armenian initiatives and cultural assets around the world remains an outstanding record of the creative nature of Armenians for the benefit of the counties they have adopted as their homeland.

So why has the "My Step" political alliance decided unilaterally, without consultation with the diaspora, and without debating the issue in the newly elected Parliament (which has not yet met) decided to abolish the Ministry for the Diaspora.

An inexplicable act which goes against its oft repeated and pronounced declaration of being a political force committed to democracy and listening to the will of the People.

Why cut the ties with the Diaspora?

It is incumbent on every Armenian who cares about preserving the richness of their culture and heritage to publicly implore the Prime Minister elect Mr Pashinyan to reverse the decision and have a Ministry for the Diaspora operating with increased vigour and expanded objectives.