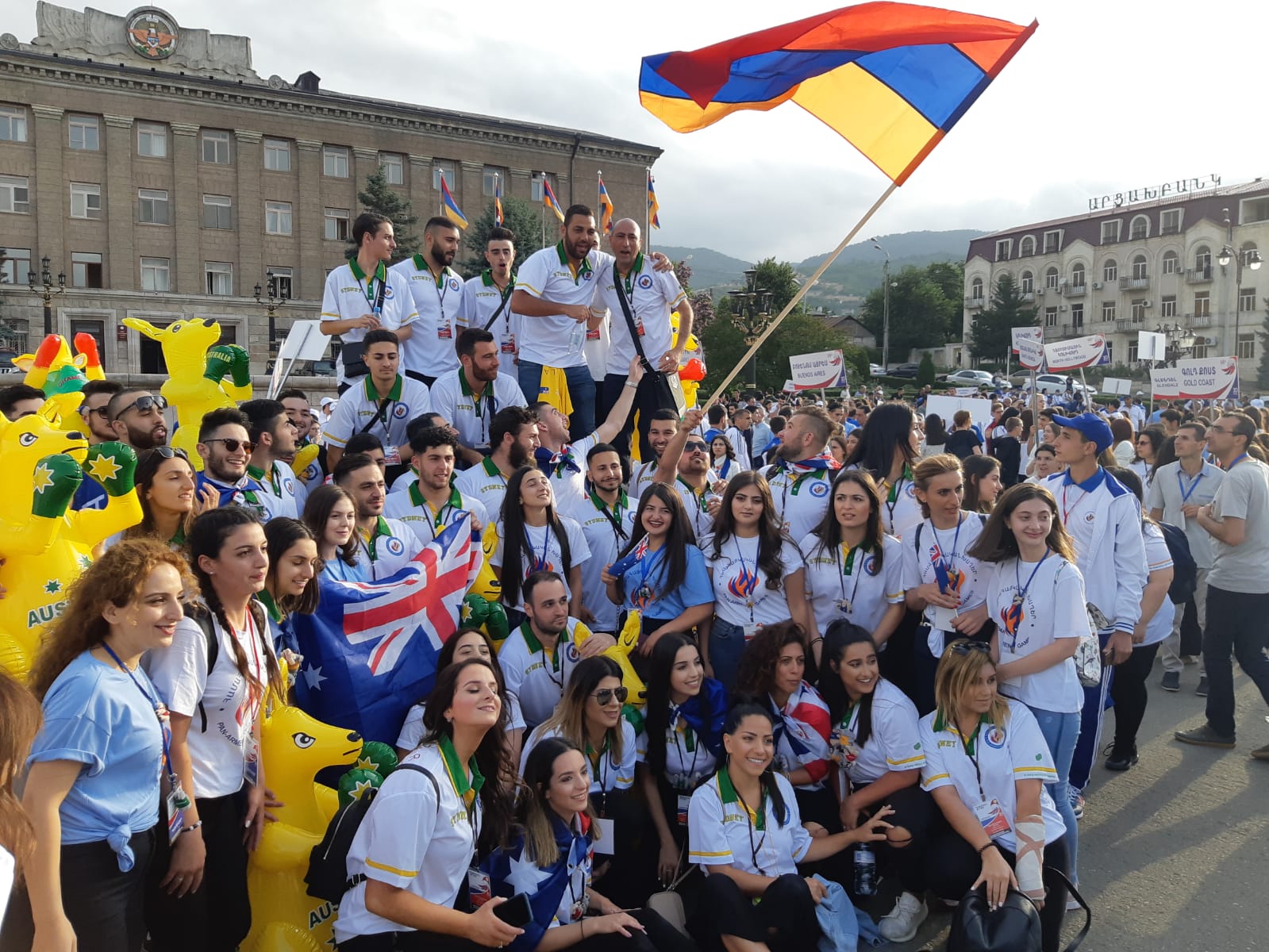 YEREVAN: The 2019 Pan-Armenian Games 2019 saw 50 Armenian-Australians represent Sydney and make history, united by friendly competition amongst 5,000 Diasporan Armenians from 161 cities from around the world. Significantly, Team Sydney was honoured as Best City by the organisers.
Sydney was proudly represented in men's and women's basketball and futsal, men's football as well as individual sports, including swimming and table tennis. Accompanied by 20 delegates, as well as friends and families, the festivities began with athletes gathering in a jam-packed Yerevan over the first few days of August.
On 5th August, the Armenian-Australians of Team Sydney, together with some 5,000 other competitors, travelled to Stepanakert - the capital of the Republic of Artsakh - for the opening ceremony.
Three nights in Stepanakert saw a historic opening at the city's new and very impressive stadium, where the audience watched the athlete marches, an amazing display of Armenia's history by theatre, eloquent speeches from officials including Armenia's Prime Minister Nikol Pashinyan, and a concert featuring much-loved singer Tata Simonyan to top the night off.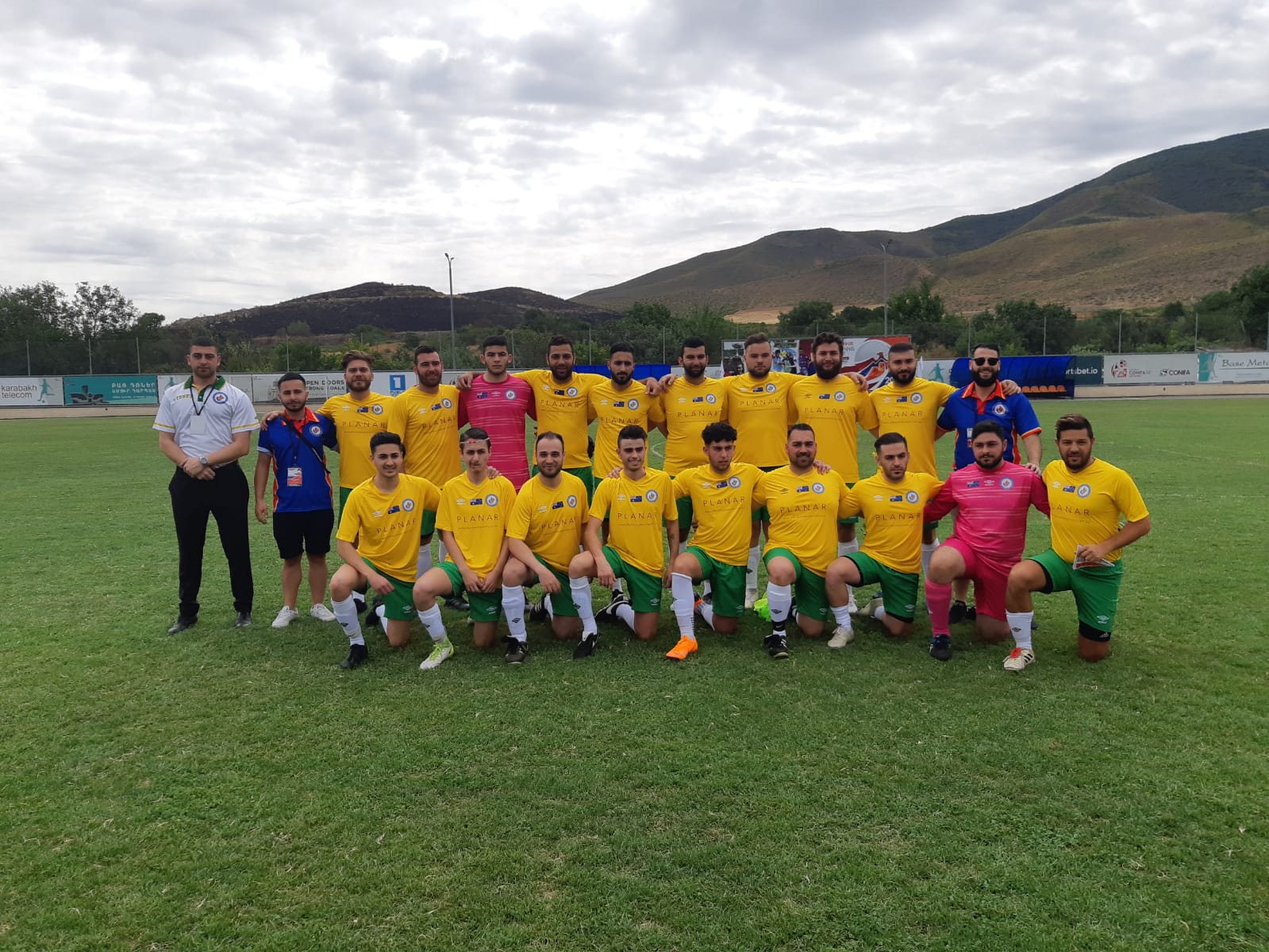 The men's football team played their first game of the Games in Stepanakert against Lebanon's Beirut, and secured the first win for Team Sydney.
The athletes had no time to spare going from tours to events, including a scenic trip to Shushi, and a memorable night of singing, dancing and sharing local food and drinks at Stepanakert's closed airport, against the backdrop of Artsakh's beautiful and unshakeable mountains.
After an unforgettable few days in Artsakh, the team returned to Yerevan to continue the competition for another 10 days.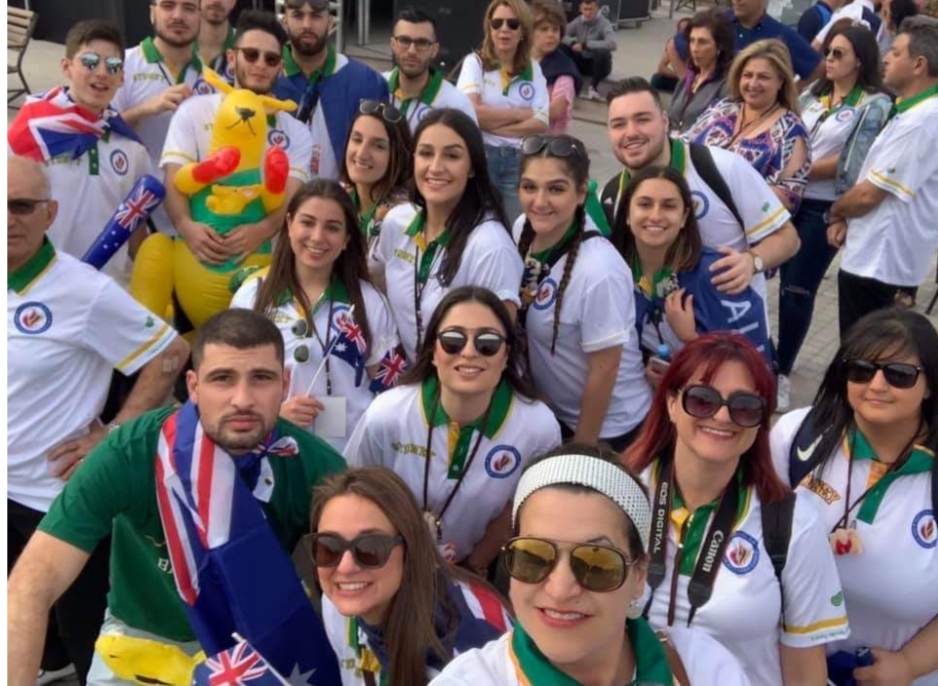 As women's futsal was not a tournament category, the Homenetmen Ararat Sports Committee worked with Armenia-based organisation GOALS (Girls of Armenia Leadership Soccer) to form an independent women's futsal tournament which ran parallel with Pan-Armenian Games.
The tournament included teams from various areas of Armenia. Sydney's women's team finished third.
Team Sydney also secured 2 bronze medals in swimming, while women's basketball finished in the top 8.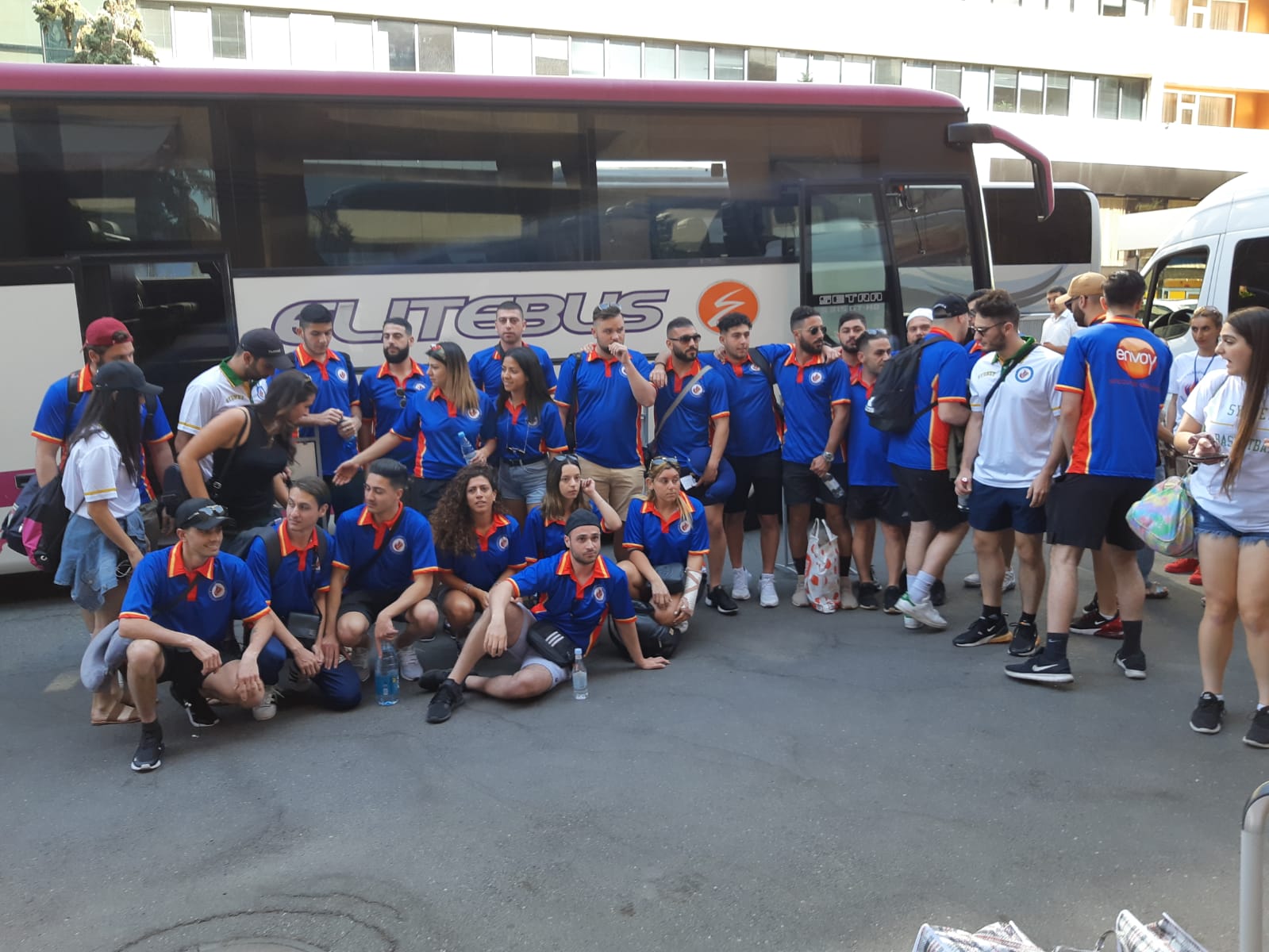 On 17th August, the Games were wrapped up at a fantastic outdoor closing ceremony at Yerevan's Opera House, where Team Sydney proudly held two medals in swimming and one in women's futsal.
Out of 161 participating cities, Prime Minister Pashinyan presented Sydney with the incredible honour for "Best City" and much-respected Team Sydney manager, Razmik Asatour collected the trophy along with injured women's futsal player Maral Boyadjian.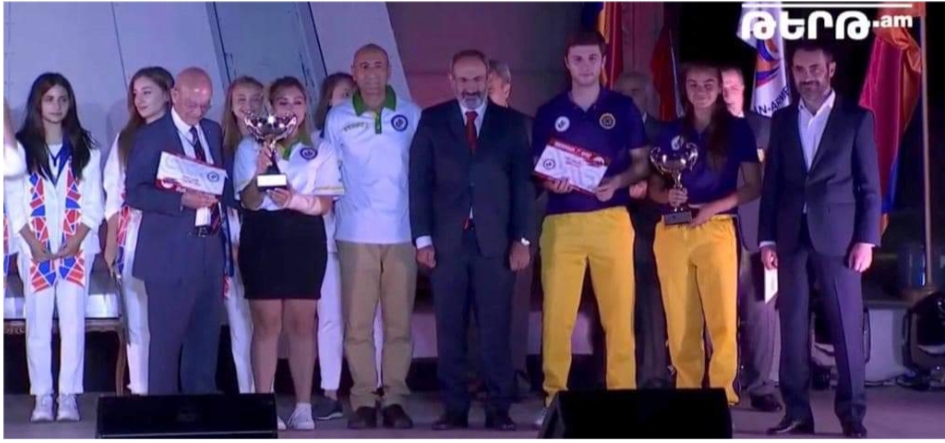 Assatour said: "Team Sydney would like to sincerely thank the organisers of the Pan-Armenian Games as well as Homenetmen Ararat board who created this amazing opportunity for 50 of our young athletes, some of which utilised this competition as a reason to visit their motherland for the very first time."
"The Games may have just passed, but the athletes are already counting down to 2023 as they strive to do it all over again."
He added: "We would like to thank and acknowledge athletes who joined Team Sydney from AGBU Sports, Homenetmen Antranig and Homenetmen Arax."
"Our 50 young Australian-Armenians returned home, not only with medals and trophies, but with irreplaceable memories and friendships from both on and off our shores."
"Members from Sydney, Melbourne and Brisbane now share a bond that didn't exist prior to these games, and suddenly Australia feels a lot smaller than it did before."