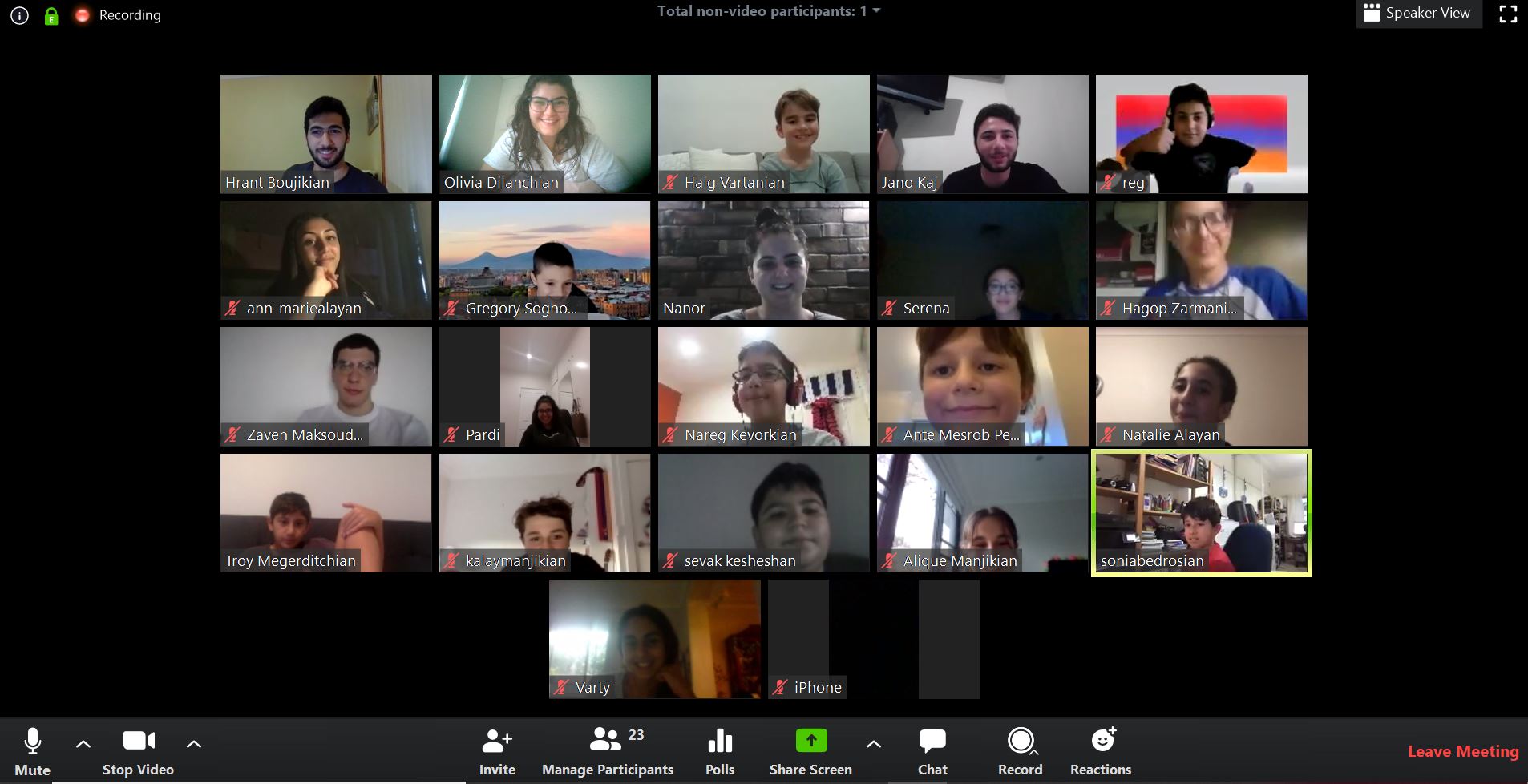 BY NANOR SHOKAYAN
With the onset of the COVID-19 pandemic, our community leaders acted swiftly to ensure the safety of our members whilst simultaneously continuing our important work. The priority for our community and the leaders of our youth groups was to first and foremost ensure the safety of our members. Our Armenian Youth Federation Juniors "Kaleh" Chapter was quick to act by ceasing physical meetings as per the direction of the Armenian Revolutionary Federation of Australia. After ensuring safety for our members, the Kaleh youth group leaders continued to act swiftly to move the meetings to a virtual setting.
Our meetings transitioned to the Zoom platform, and eager youth would await for their Sunday meetings to dial in and connect with their leaders and friends. The reason for this swift transition and the introduction of virtual meetings, was that the leaders wanted to ensure their members, who are aged between 8 - 15, had some form of social interaction and connection to their culture whilst in lockdown. This helped ensure there was a form of routine and normality while the world was in unprecedented times.
The weekly meetings were very fun and engaging. Our members played virtual games including Hangman, Pictionary, Scattergories, Kahoot, trivia and even a scavenger hunt! The meetings also continued to have a strong educational component, as the leaders wanted to ensure that the Badanis were still learning about our history and culture. Educational topics included Armenia's First Independence, the Armenian Genocide, Fedayi profiles, discussions on the impact of the coronavirus pandemic and countless more engaging topics.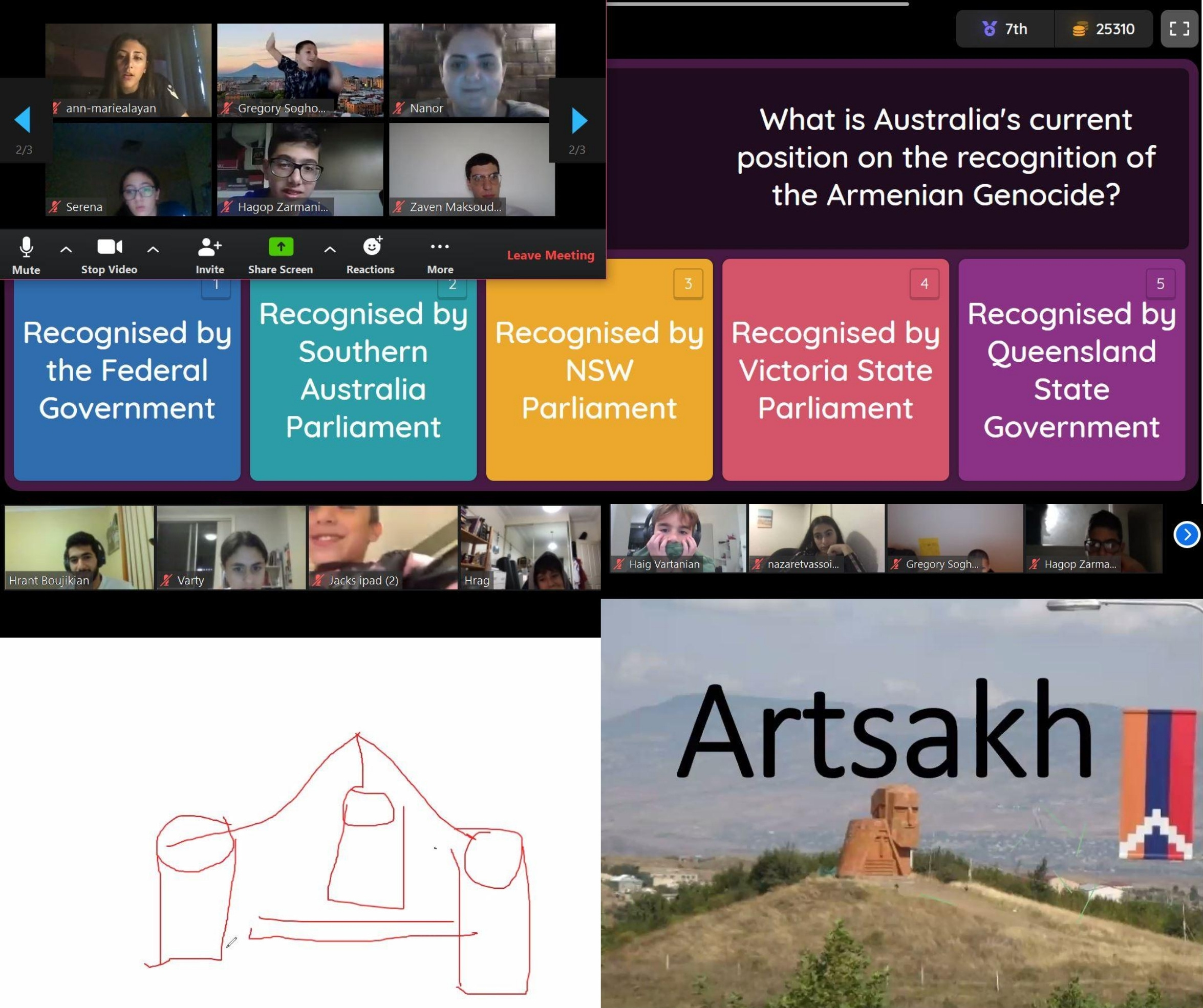 As our members and leaders prepare to return to physical meetings, the safety of our members are of utmost priority. We commend the work of all our community organisations and youth groups, for acting fast and ensuring the safety of their members, while also continuing to serve and educate their community.
It would only be fitting to end this article in the words of Karekin Njteh, founder of the AYF – "If you want to see the future of a nation, look at its youth" – and our youth indeed stepped up in these unprecedented times to continue their important work in serving our community. By looking at the leadership and organisation of our youth groups, particularly in the current environment of global pandemic and a pressing geopolitical environment in Armenia, we certainly have a bright future as a nation and as the Australian-Armenian community. Well done to our youth for giving us a great example to strive for.
AYF Juniors "Kaleh" Chapter starts physical meetings this Sunday, August 23rd at 5:30pm at the Armenian Cultural Centre in Willoughby.
For information about joining please email kaleh@ayfaustralia.org.