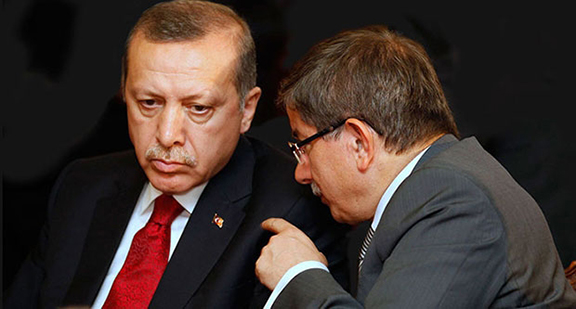 ANKARA (TASS)—Turkey's Prime Minister Ahmet Davutoglu joined his country's president Recep Tayyip Erdogan to announce Turkey complete support for Azerbaijan in the Nagrono-Karabakh conflict, the Russian news agency, TASS, reported Tuesday.
"Let the whole world know that Turkey will be shoulder to shoulder with Azerbaijan until the end of time," the prime minister said. "We will continue supporting Azerbaijan in all the issues, including Nagorno-Karabakh, until all its lands are liberated," Davitoglu told parliament Tueday.
On Monday, Erdogan, speaking at a meeting of the General Assembly of the Turkish Red Crescent Society, said Ankara would continue supporting Baku in the Nagorno-Karabakh conflict. He also said that he thought Nagorno-Karabakh would someday be part of Azerbaijan.
"I have expressed condolences to my friend (President of Azerbaijan) Ilham Aliyev on the raging conflict. I continue to offer condolences to the military and the entire Azerbaijani people over the loss of life, because the fighting still continues there and intense fighting is underway," he said. Erdogan recalled that "Turkey had always sided with Azerbaijan in the Nagono-Karabakh issue and would continue to offer support (to it)."