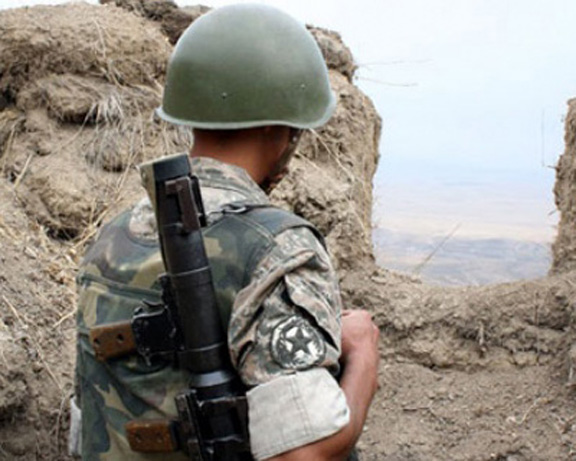 STEPANAKERT, NKR (A.W.)—Armenian serviceman Arsen Arakelyan was killed by Azerbaijani fire along the Nagorno-Karabagh (Artsakh/NKR) Line of Contact (LoC) on the morning of July 23. An investigation into the details of Arakelyan's death are currently underway, according to a press statement released by the NKR Defense Ministry (MoD).
On the night of July 22-23, at around 10:55 a.m., another NKR serviceman, Mher Ziloyan (b. 1991), was wounded by Azerbaijani fire. The conscript soldier was immediately hospitalized where he is in stable condition.
A total of 18 ceasefire violations by Azerbaijani forces were registered along the NKR LoC on the night of July 22-23, according to the NKR MoD.