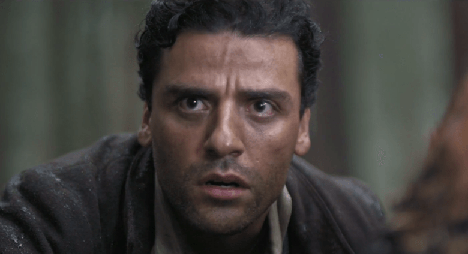 Lauren La Rose, The Canadian Press
TORONTO -- Oscar Isaac says he was "really shamefully ignorant" about the story of Armenian genocide during the First World War before signing on for the sweeping historical drama "The Promise."
The award-winning actor portrays Michael, an Armenian apothecary who leaves his village in southern Anatolia in Turkey to pursue medical studies in the capital.
Set against the backdrop of war and the decline of the Ottoman Empire, Michael becomes entangled in a love triangle with Ana, an Armenian artist (Montreal-born Charlotte Le Bon) and Chris, an American journalist (Oscar winner Christian Bale).
Isaac said part of his education process involved picking the brain of Irish director Terry George ("Hotel Rwanda") as well as speaking with Armenians. Eyewitness accounts from survivors of the genocide proved particularly powerful for the Guatemalan-American actor, who also stars in the new "Star Wars" franchise.
"They would talk about when they were little kids and they saw their grandma killed in front of them," Isaac said at a Toronto International Film Festival press conference on Monday, where "The Promise" had its world premiere a day earlier.
"Or, their mother left their little brother or sister by a tree when the baby was born -- really things that are incomprehensible as far as understanding how to even begin to imagine that experience."
Historians estimate up to 1.5 million Armenians were killed by Ottoman Turks around the time of the First World War, an event viewed by many scholars as the 20th century's first genocide -- a term that has been rejected by Turkey. Canadian governments under both Stephen Harper and Justin Trudeau have commemorated the genocide.
"The vast majority of historical study on this has firmly established that this was a planned attempt to wipe out the Armenian nation," said George.
"We need to get beyond that diversionary discussion to why. Why did it happen? And how do we move on from that and how do you reconcile these two nations again?"
George counts historical epics set during times of conflict among the "greatest films in cinema history," rattling off a list of acclaimed movies including "Schindler's List" and "Apocalypse Now."
"The catastrophe of cinema at the moment is that it's being neglected in favour of higher grosses at the box office. And I think that would be a real tragedy if this genre died out."