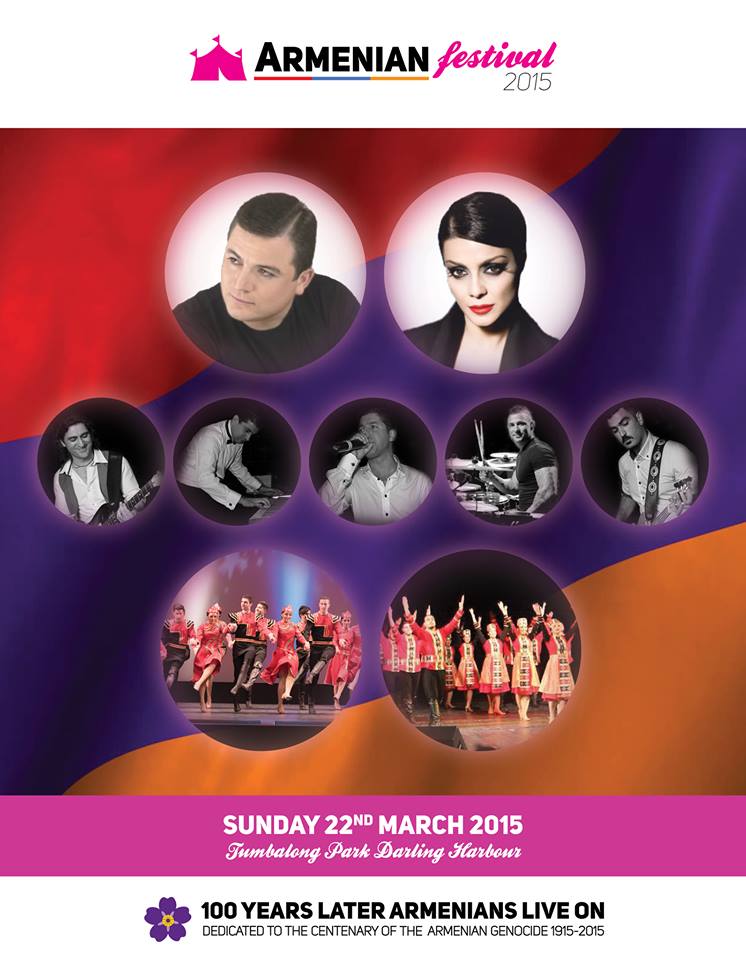 SYDNEY: The Armenian Festival Organising Committee has confirmed that renowned singers, Hamlet Gevorgyan and Zaruhi Babayan will be flying in from Armenia to lead the entertainment line-up at the community's biggest event next Sunday, 22nd March 2015.
Gevorgyan and Babayan will be joined by Sydney-Armenian band Blackbird, which features the vocal talents of Raffi Adourian. Homenetmen Scouts, students from Armenian schools and the community's leading dance groups will also feature on the massive stage at Tumbalong Park in Darling Harbour from 12 noon.
Gevorgyan is one of the most popular singers in Armenia, with a massive voice that performs regularly before audiences numbering in the tens of thousands. His hits include Jeyranes Du Es, while this rendition of Yeraz Im Yergir showcases his immense talent.
Babayan is one of Armenia's favourite female vocalists, with the ability to seamlessly combine pop and traditional Armenian tunes. Her hit, Govq Fidayun, featured below, is one of Armenia's favourite songs.



The Armenian Festival will celebrate Armenia's culture, food and traditions, celebrating the nation's survival spirit on this Centenary year of the Armenian Genocide. The slogan the 2015 Armenian Festival is carrying is "100 Years Later, Armenians Live On".

For further details, follow the Armenian Festival Facebook page at https://www.facebook.com/armenianfestivalsydney.