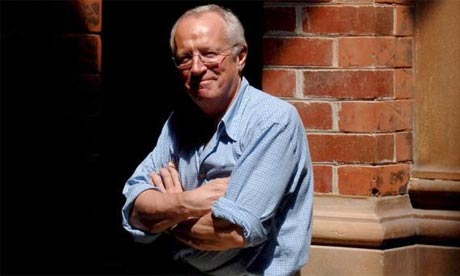 LONDON: Noted journalist Robert Fisk has revealed details of an Australian WWI veteran named John 'Jock' Davidson, who witnessed the Armenian Genocide first-hand in 1915.
In his October 8 article for THE UK INDEPENDENT titled 'Genocide forgotten: Armenians horrified by treaty with Turkey', Fisk covers the disputed Armenia-Turkey Protocols; set to be signed this Saturday. The Protocols are argued to be handing Turkey, who continues to deny the Armenian Genocide, immunity from punishment for the crime committed in 1915.
This denial is despite the International Association of Genocide Scholars declaring the Armenian Genocide unequivocal fact, and thousands of non-Armenians witnessed the crime against humanity.
Many Australians, in Turkey during WWI as the Armenian Genocide crossed paths with the historic day of the ANZACS, also lay witness to the brutality suffered by Christian Armenian civilians.
Fisk said in his article: "Yet still the evidence comes in, even from this newspaper's readers. In a letter to me, an Australian, Robert Davidson, said his grandfather, John "Jock" Davidson, a First World War veteran of the Australian Light Horse, had witnessed the Armenian genocide.
Robert Davidson wrote to Fisk stating: "He (my father) wrote of the hundreds of Armenian carcasses outside the walls of Homs. They were men, women and children and were all naked and had been left to rot or be devoured by dogs.
"The Australian Light Horsemen were appalled at the brutality done to these people. In another instance his company came upon an Armenian woman and two children in skeletal condition. She signed to them that the Turks had cut the throats of her husband and two elder children."
This further highlights the common history shared by Armenians and Australians.