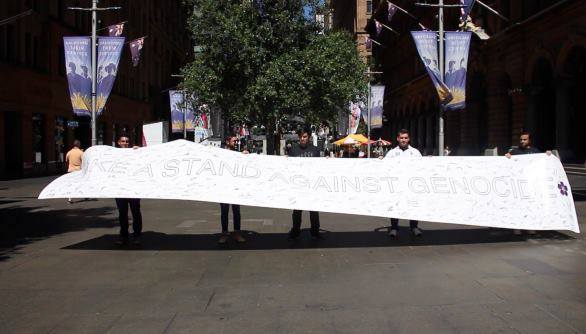 On Saturday the 5th of December, the Armenian Youth Federation of Australia (AYF Australia) held a public demonstration in Martin Place (Sydney CBD) encouraging members of the public to 'Take a Stand Against Genocide' by signing a printed banner to show their support against all genocides.
The event organised by the political committee of AYF Australia was held to coincide with the inaugural day announced by the UN to be held on December 9 known as the 'International Day of Commemoration and Dignity of the Victims of the Crime of Genocide and of the Prevention of this Crime'. AYF Australia members were joined by members of ANC Australia as well as the Greek-Australian community.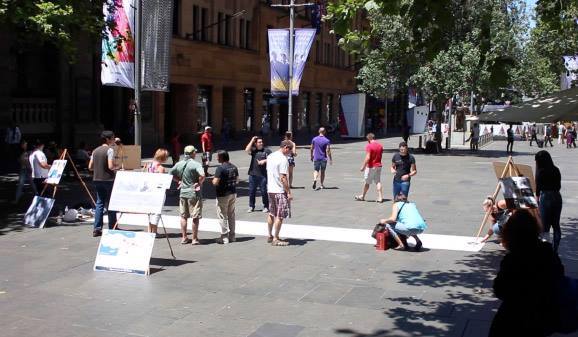 As the 2015 year marks the 100th anniversary of the Armenian Genocide; the AYF Australia political committee saw it fitting to organise an event to remember those who lost their lives in the Armenian Genocide as well as all other genocides and to gather support from the Australian public in calling upon recognition of the Armenian Genocide by the Australian Federal government.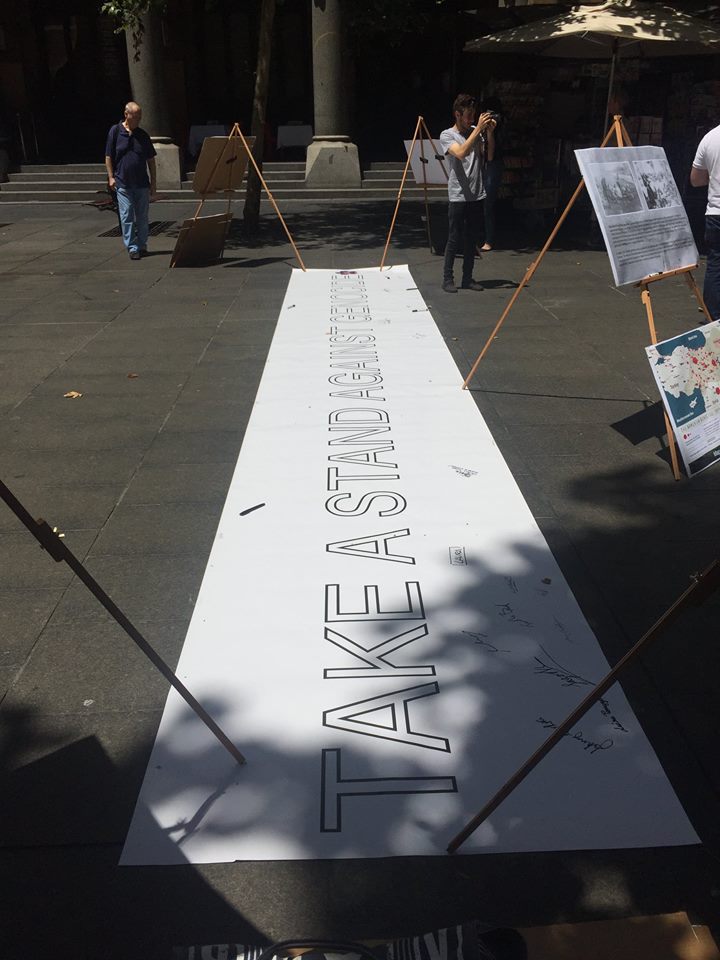 The public demonstration was a huge success, with over 500 members of the public recording their signature on the banner while others also wrote messages of support. Members also engaged the public educating them about the Armenian Genocide and in particular the great Australian humanitarian and military aid effort.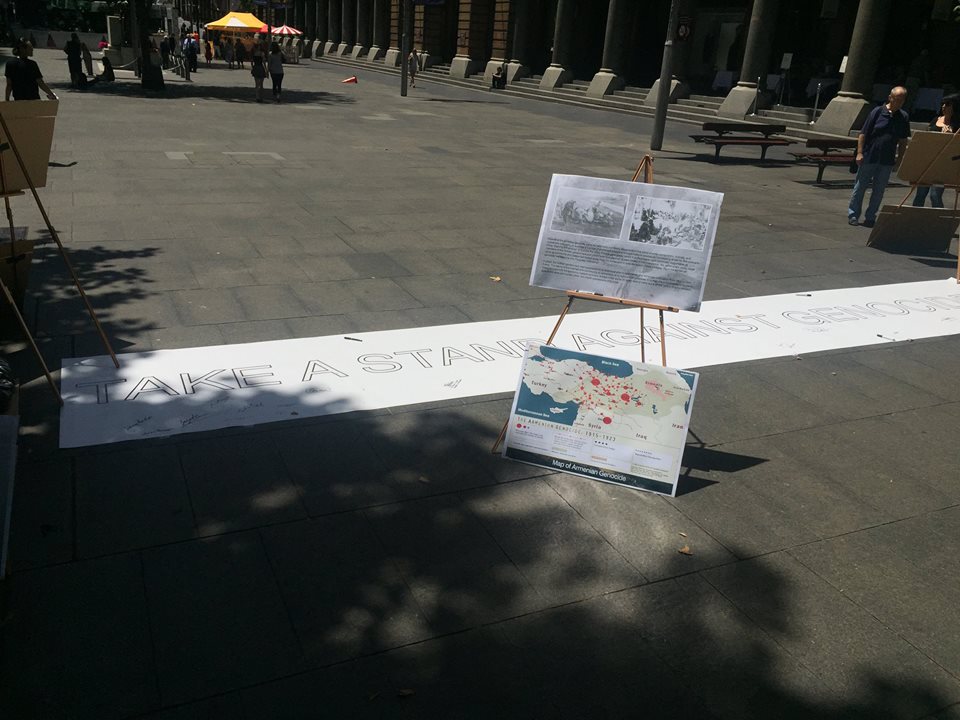 Panos Borghonzian from the AYF Australia political committee said: "These types of activities run by the AYF in the broader Australian community are extremely important for our cause. We stand here today to take a stand against all genocides, past and ongoing, and to draw particular attention to the compassion of the Australian people who at the time of the Armenian Genocide contributed immense amounts of humanitarian aid."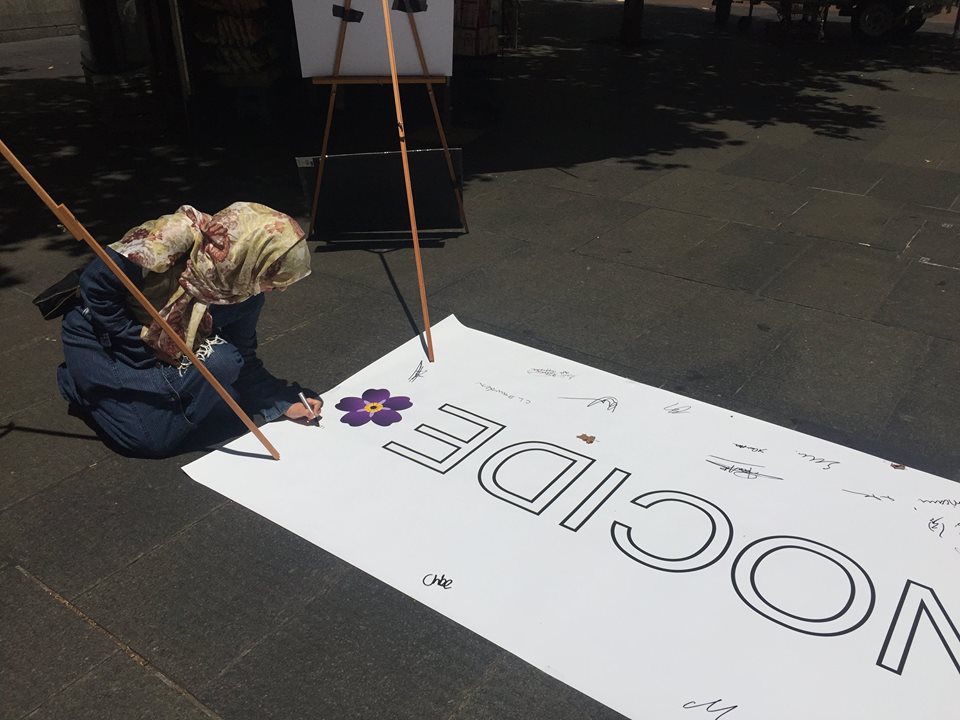 Borghonzian also went on to say: "The Australian public has spoken and they have collectively called upon the Australian Federal Government to have the moral courage to recognise and condemn the Armenian Genocide. We will continue working for as long as it takes to achieve recognition and a just resolution for our cause."