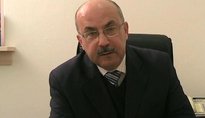 AUSTRALIA: ABC Radio's high-rating breakfast programme hosted by Fran Kelly covered the recent escalation in Artsakh in an interview with Kaylar Michaelian, Australia's Permanent Representative of the Republic of Nagorno Karabakh.
"It's long been described as the frozen conflict in the post Soviet era, but now the ethnic tinderbox in the South Caucasus region has re-ignited with warnings that a full scale war is imminent.
The fighting is the worst in two decades and threatens to break the 1994 truce which ended a vicious ethnic war which claimed more than 20,000 lives.
This morning ABC interviewed Kaylar Michaelian the permanent representative of Nagorno Karabakh in Australia where he talked about the latest development in Artsakh."
CLICK HERE TO LISTEN TO THE INTERVIEW