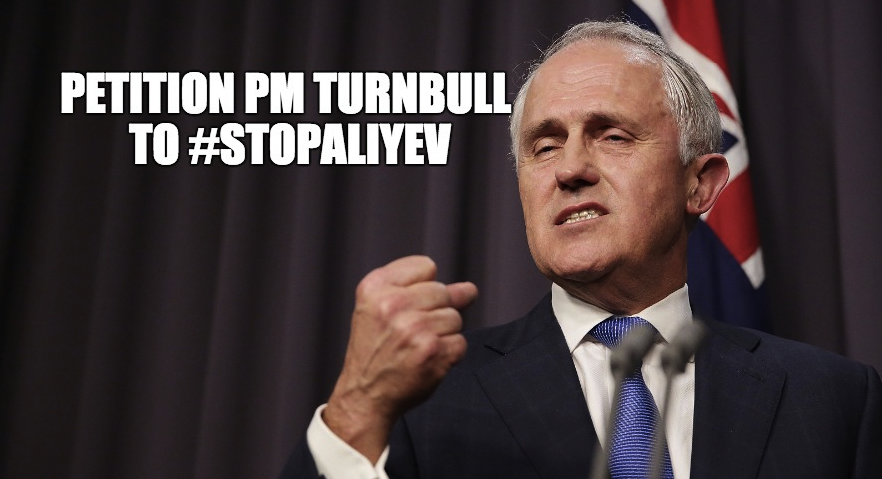 SYDNEY: The Armenian National Committee of Australia (ANC Australia) has called on its community to sign an ONLINE PETITION demanding Australia helps stop Azerbaijan's most serious attacks on Nagorno Karabakh since the ceasefire in 1994.
The PETITION is
a letter addressed to Prime Minister of Australia, Malcolm Turnbull, requesting the Australian government:
unequivocally condemn the GRAD Missile attacks by the Azerbaijani Army on the civilian population of Karabakh, in particular, the school in the Martuni region of Karabakh resulting in the death of one 12 year old boy (Vaghinak Grigoryan) and the serious injury of two other children;


unequivocally condemn this unprecedented violation of the cease fire and peace in the region in particular the targeting of civilians by Azerbaijan as evidence by the above-mentioned attack;
call on the OSCE Minsk Group Co-Chairs immediately to investigate the cause of this massive and unprecedented cease-fire violation which has clearly been planned and co-ordinated in advance by Azerbaijan;


call on Azerbaijan to immediately agree to the unhindered installation of the mechanism to monitor and investigate cease fire violations as proposed by the OSCE Minsk Group Co-Chairs, the United States of America, France and Russia in November 2015, which has been agreed to by the other conflicting parties, the Republic of Artsakh (Karabakh) and the Republic of Armenia, but not the Republic of Azerbaijan.  This very mechanism would have deterred if not prevented the current very serious escalation.

All signatures will be sent daily to the Prime Minister's office electronically and by Fax.

CLICK HERE TO ADD YOUR NAME TO THE PETITION TO #STOPALIYEV NOW!