By Haig Kayserian - ARF Australia Chairman
Since 2011, Syria has gradually but unequivocally claimed the unwanted title as the centre of devastation in the Middle East.
The war has decimated what was once a home to millions more than those who currently remain in Syria. Decimation of home means decimation of family, of work, of life, of love, of memories, of history, of faith... in one word, shocking!
Countless continue to die. And while many millions have managed to find refuge around the world - among these a modest number here in Australia - many remain in Syria. Among these many, are Armenians.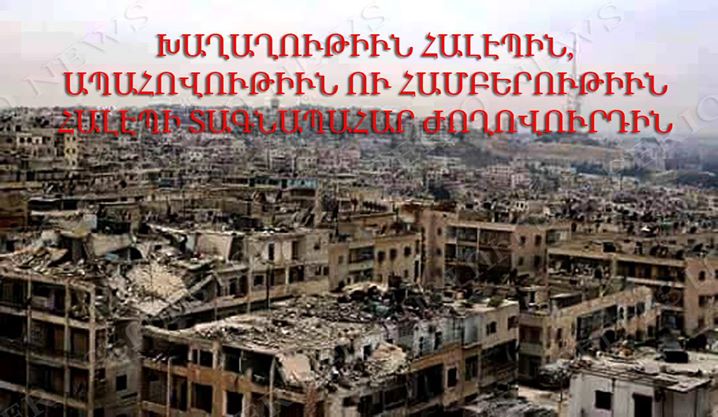 Some of these Syrian-Armenians are trapped without an exit plan within reach, mostly in the traditionally Armenian-populated town of Aleppo, while others remain in Syria in hope. They hope that the war passes like a hurricane eventually would, after which they can help rebuild what was until recently a vibrant country, and an Armenian community which has delivered so much to the Armenian world.
In Australia, we have directly experienced the benefits delivered by Syrian-Armenians who have migrated into our community since 2011. With the very few who have managed to find refuge here - in a country that should be a lot more welcoming considering its own anthem states that "
For those who've come across the seas, w
e've boundless plains to share" - they have taken an active role in community life.

We have seen Syrian-Armenians shine as students and staff at Galstaun College. We have seen them shine as members of the Armenian Youth Federation - both as Seniors and Juniors. We have seen them grace our churches. We have seen them lead our media. We have seen them join Homenetmen for sporting and scouting, and the Armenian Relief Society to contribute to humanitarian causes.

All of this, and we're not yet referring to their positive contribution to broader Australian society, which has been exemplary as this shows (click here).

They have breathed life into Australia and many other communities around the world, including into Armenia.

The Syrian-Armenian community is the "factory" that has traditionally, resiliently and consistently produced Armenians of significance, arguably more than any other diaspora community since the 1915 Armenian Genocide. After all, it was the welcoming destination for the Armenian minority who survived the death marches of Deir ez-Zor.

During those early years, our ancestors battled to keep their thin hopes of an Armenian future alive. They eventually worked their way up from tin homes to houses, then they built schools, clubs and churches.

The products of this Syrian-Armenian production line have helped the Armenian nation win wars, contribute to culture, politics and literature. This production line has helped the greater diaspora remain "Armenian" by helping establish and nurture organisations, schools and churches in other communities, such as here in Australia.

For our Armenian brothers and sisters who remain in Syria, and particularly those who remain in the regularly-shelled town of Aleppo, they remain intent on continuing to produce great Armenians, even in unimaginable adversity.

While on the one hand, our community leaders roster our volunteer men to protect Armenian streets, on the other hand, our teachers are teaching and graduating classes of the next generation of great Armenians.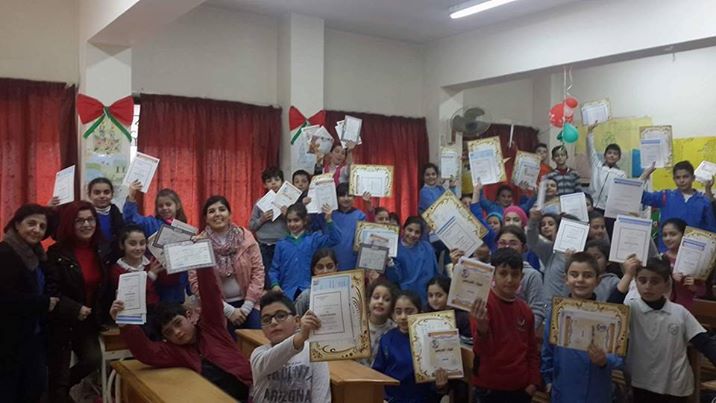 While rations are cooked and prepared by the Armenian Relief Society for needy families, Juniors are graduating to the ranks of the Armenian Youth Federations, Scouts and Arenushes are becoming Yeretses ... great Armenians are being produced.

Even in adversity, our brothers and sisters are keeping open the Syrian-Armenian "factory", from which we will all continue to benefit as Armenians in Armenia and around the world.

We think of them. We pray for them. We wish them continued drive and recognise their sacrifice.

As Armenians in a land more fortunate here in Australia, we must help them.

This week (September 19 to 26), a group of Armenian-Australian organisations - Armenian Revolutionary Federation, Armenian Relief Society, Homenetmen, Hamazkaine, Armenian Youth Federation, Armenian National Committee and Armenia Media - have announced a Benefit Week for Syrian-Armenians.

Let's donate.

We will be using the ANC Australia Secure Online Credit Card facility (CLICK HERE) to receive donations for the benefit of Syrian-Armenians, which will be sent to support all of the above efforts (security, food, education, electricity, water), as well as help the thousands of Armenians who remain in Syria, and particularly those in Aleppo.

On Friday, the 23rd September a Benefit Concert/Dance will be held at the Armenian Cultural Centre in Willoughby, where all proceeds will again be sent to aid Syrian-Armenians (CLICK HERE).

We thank you in advance for your support.