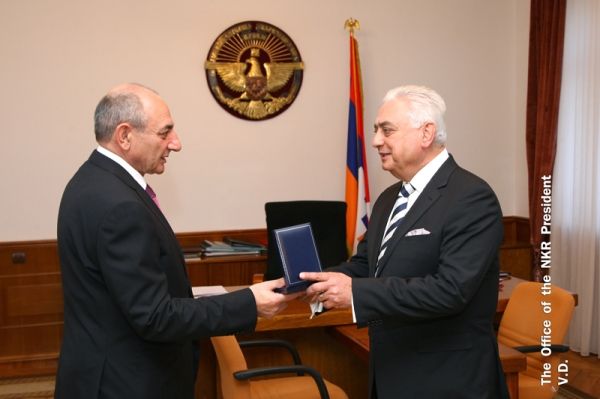 STEPANAKERT: On September 19 2016, the President of the Republic of Nagorno Karabakh, Bako Sahakyan awarded the country's "Gratitude" medal to the Armenian National Committee of Australia (ANC Australia) for the organisation's efforts in furthering the Artsakh cause in Australia.
ANC Australia Honorary Chairman, Greg Soghomonian received the award in person from President Sahakyan, during a meeting in Stepanakert where the latest developments in Artsakh were discussed.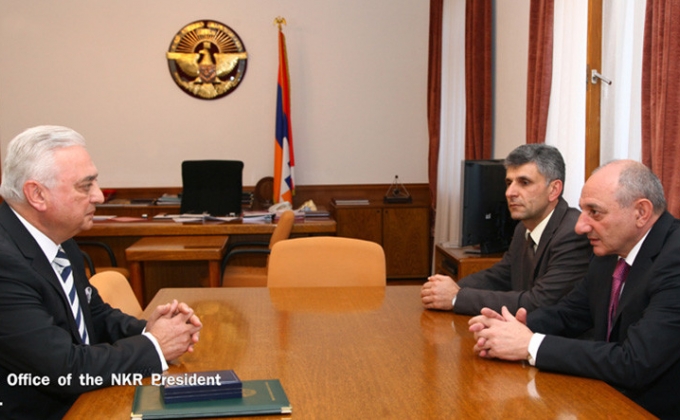 "I feel tremendously honoured and humbled to accept this on behalf of the Armenian National Committee of Australia," Soghomonian said. "Serving Hai Tad is the true honour of our ANC chapters around the world, and awards and medals are never expected to be part of that honour."
Soghomonian added: "Of course, we appreciate being recognised by the President of Artsakh, and I pledged to him that we will continue do our bit to ensure the rights to self-determination for the Armenians of Nagorno Karabakh are recognised and respected."
An official Artsakh Press statement said: "In connection with the 25th anniversary of the NKR and for the contribution in the recognition of the NKR's independence the Armenian National Committee of Australia was awarded with the 'Gratitude' medal."