SYDNEY: Armenia Media, Inc. (the publisher of this website) has won at the NSW Multicultural and Indigenous Media Awards (MIMA) for the second year in a row, this time for PHOTOGRAPHER OF THE YEAR.

Managing Editor, Nerses Baliozian's tireless efforts behind the camera earned the award for Armenia Media at a gala event held at NSW Parliament House on Friday, 14th October.

The nomination for the award was for the camera work covering the 101st Anniversary of the Armenian Genocide Commemoration Evening, the March for Justice in Sydney on April 24th this year, and the demonstration at the Azerbaijan Embassy in Canberra protesting the country's aggression against the Armenians of the Republic of Nagorno Karabakh.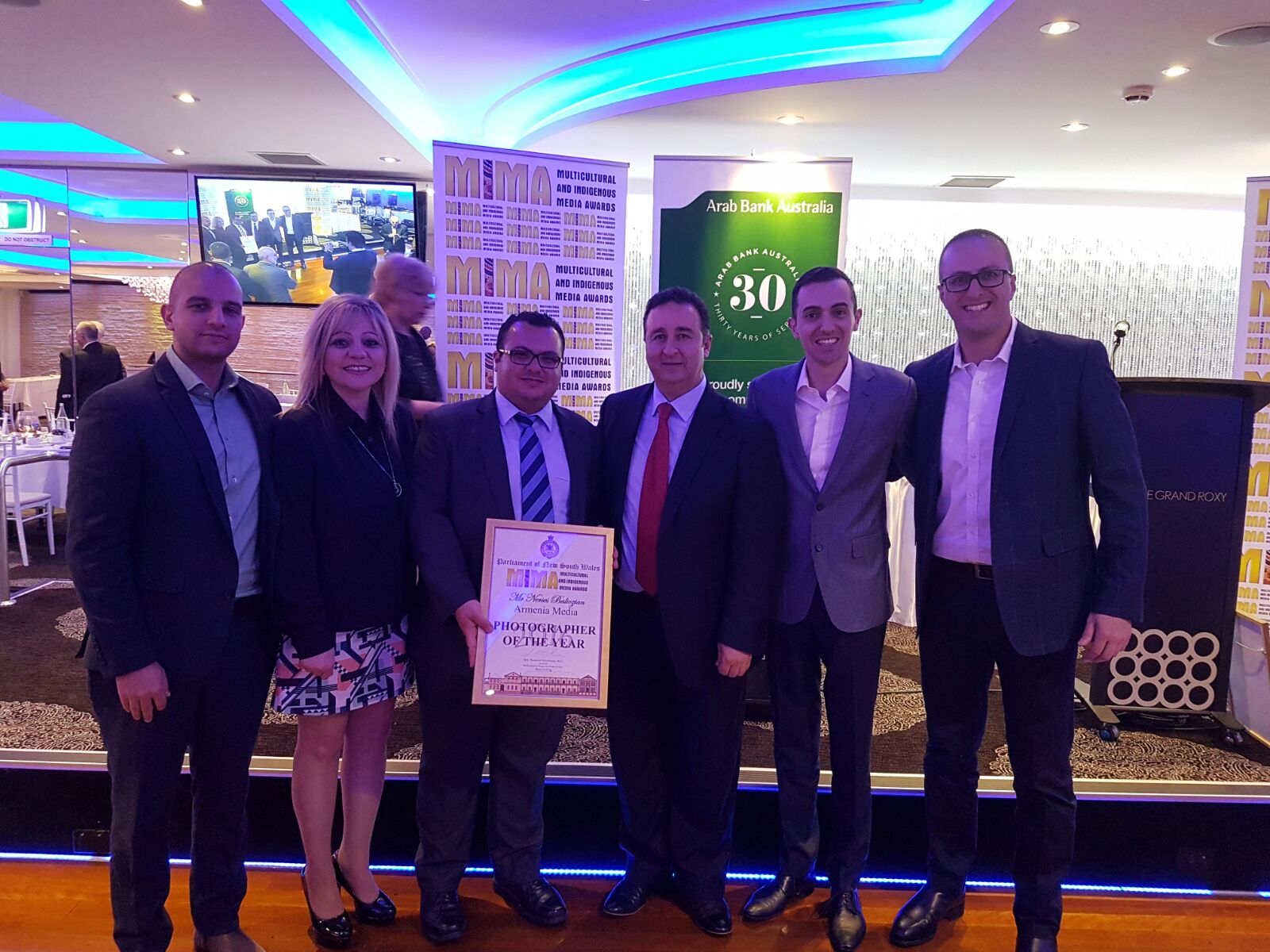 Baliozian received the award from Shaoquett Moselmane MP - the Chairman of the MIMA Awards, which were being held for the fifth year running.


"I thank the entire team at Armenia Media, Inc. for their tireless efforts," said Baliozian. "This is an amazing achievement for our staff and volunteers, the Armenia Media Board, our Publishers and our Sponsors."