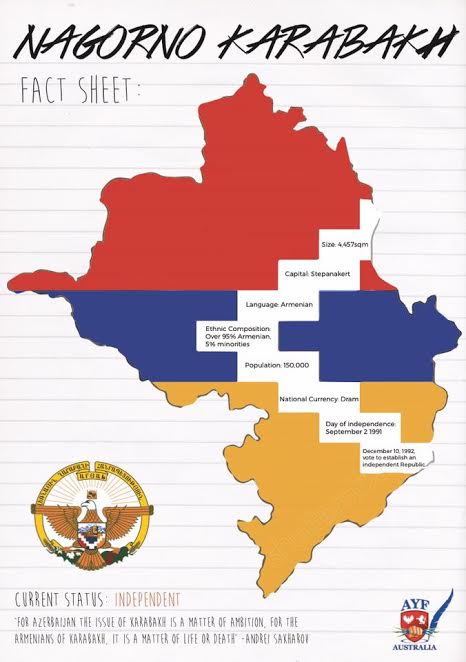 SYDNEY: The Armenian Youth Federation of Australia (AYF Australia) Nigol Touman Chapter held its inaugural "Artsakh Advocacy Week" starting on Sunday the 28th of August until the 4th of September.
The Advocacy week coincided with the 25th Anniversary of the Independence of Artsakh, and AYF Australia used the anniversary as inspiration to spread awareness of Artsakh's struggle for self-determination, especially outside the Armenian community and to the general Australian public.
Artsakh Advocacy Week began with an information session with Kaylar Michaelian, the Permanent Representative of the Republic of Nagorno-Karabakh (Artsakh) to Australia. Michaelian delivered a brief update on the Artsakh War of the 1990s, and the four-day war in April 2016. He also provided details on the current situation in Artsakh, the future of the region, as well as what the Armenian youth in Australia can do to assist.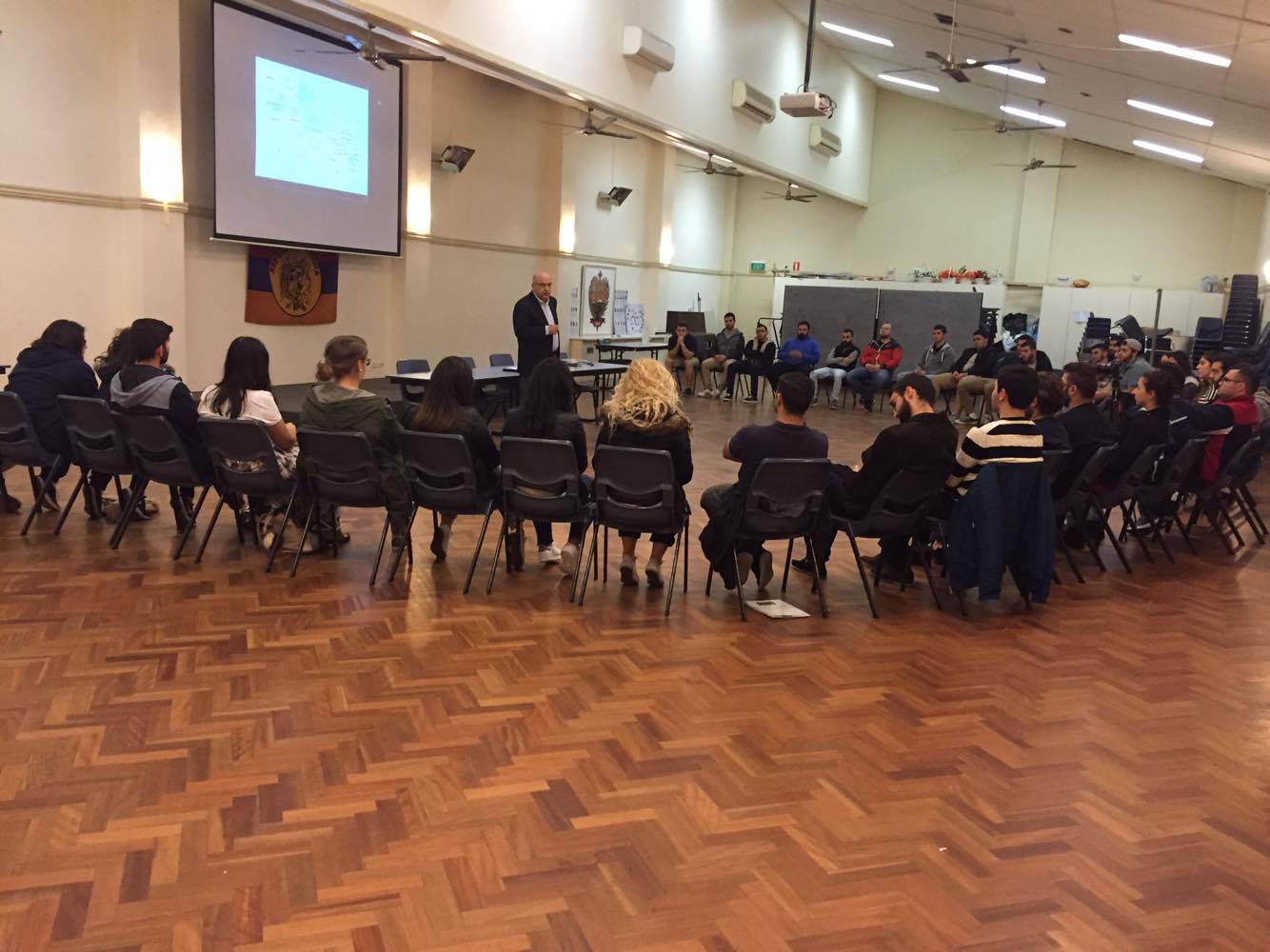 Touching on many different strategies that AYF Australia could implement as an organisation, as well as any individual, Michaelian emphasised that winning the Artsakh War in Australia is all about spreading awareness of the issue and that the Advocacy Week is a major step in ensuring that the future of Artsakh is a free and independent state.
Although a relatively small task, but an important one nonetheless in regards to raising awareness, AYF Australia released a 'Nagorno-Karabakh Fact Sheet' which was seen by over 4,100 people on social media.
Identifying university students as a major target market and becoming a key focus as the future generation, AYF Australia worked closely with the Armenian Students' Association (ASA) and hosted three public exhibitions at the University of New South Wales, University of Sydney and Macquarie University - all educating students about Artsakh, as well as Azerbaijan's aggression. The university campaign included signing supporters to a petition that will be submitted to the Parliament of Australia.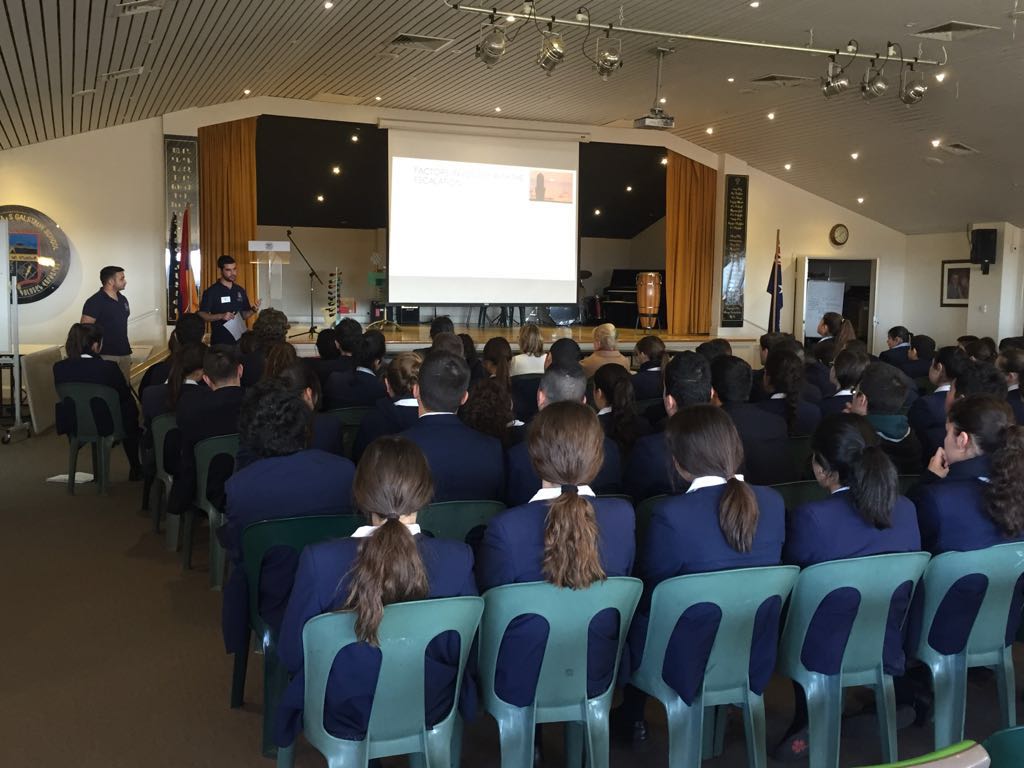 AYF Australia members also visited Hamazkaine Galstaun College, where over 270 Armenian-Australian students attend daily, and presented educational talks on Artsakh and the importance of the Nagorno Karabakh struggle to young Armenians.
AYF Australia Nigol Touman's Political Committee Representative, Panos Borghonzian said: "Artsakh is extremely important to us as an organisation and should be a focal point for every Armenian. It is our job to raise awareness of the struggle of Artsakh to non-Armenians so that they can join us in our struggle."
Borghonzian added: "We would like to say a special thank you to the ASA who have helped us significantly with this cause and have given us the opportunity to take a different direction and approach. We look forward to working with the ASA again in the near future."