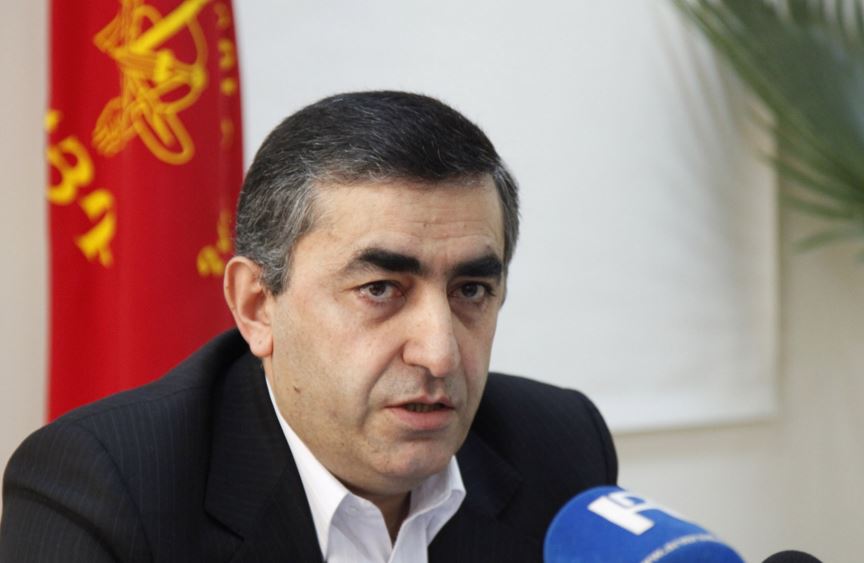 SYDNEY: Armenian Revolutionary Federation-Dashnaktsutyun (ARF) Bureau member and Member of the Republic of Armenia National Assembly, Armen Rustamyan will deliver the keynote address at the ARF 126th Anniversary event in Sydney on Friday, 2nd December 2016.
Rustamyan heads the ARF-Dashnaktsutyun faction in Armenia's Parliament, and will speak as part of a Special Programme at Dee Why RSL, which will also feature a performance by Armenian patriotic singer Kristapor Arabian, who has been invited from the United States for the anniversary celebration.
Armen Rustamyan, a qualified Physicist, started his political career in 1990 serving in city councils. In 1999, he was elected to the National Assembly of Armenia, where his reputation has since risen to earn him the status of one of the most recognised political figures in the country. He has previously served as Chair of the Standing Committee on Foreign Relations of the National Assembly.
Rustamyan's party is currently in government as part of a Coalition with the ruling Republican Party, after successfully pushing through Constitutional Reforms in Armenia, which will convert the country from a Presidential system of government to a Parliamentary system with greater oversights. These reforms have begun their staged implementation process, and he was a key negotiator on behalf the ARF during this reforms process.
As head of the ARF faction in the National Assembly, Rustamyan is across all key aspects of current Armenian affairs, from internal political challenges to issues concerning the Republic of Nagorno-Karabakh (Artsakh).
ARF Australia Chairman, Haig Kayserian welcomed the news of Rustamyan's visit.
"Our community will be treated to an audience with one of the foremost political thinkers and operators in Armenia," said Kayserian. "Armen Rustamyan is a key figure in our party and the Armenian government, and we know his visit will be a timely opportunity for Armenian-Australians to learn of the latest developments concerning our Motherland."
Please see flyer below for event and ticketing details.