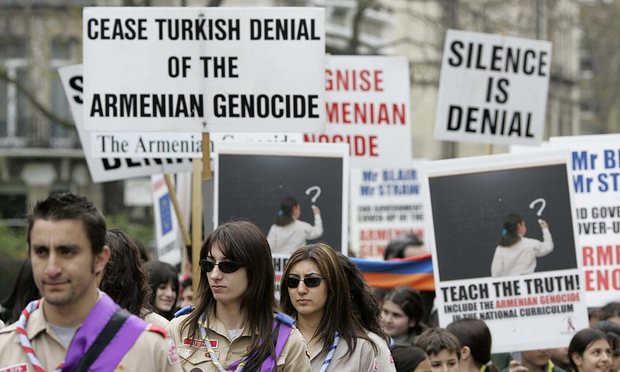 SYDNEY:
The Guardian Australia
has covered a spiritual exchange between two peoples of suffering, the Armenians and the Aboriginal Walpiri people, both who have been the subject of genocides.
The article reads: "And history, for all its serpentine connections and resonances, is what inspired two priests – Bishop Haigazoun Najarian and Deacon Nishan Basmajian from the Armenian Apostolic Church of the holy resurrection in Chatswood, Sydney – to recently undertake a 4000km pilgrimage deep into Warlpiri country in the Northern Territory."
"At the remote community of Lajamanu – over a thousand kilometres from Darwin - Najarian presented the local community Baptist church with two ornately engraved Armenian "khachkars" or cross stones. The cross stones were blessed before a congregation of local elders, children, dogs and a delegation of non-Indigenous visitors – the culmination of three years' planning by Australian Catholic University academic Judith Crispin."
"During the service Najarian evoked the difficulties that the Warlpiri and Armenians faced, historically and currently. Both, he said, had been subject to massacres – the Armenians at the hands of the Ottoman Turks and the Warlpiri by white settlers, miners and police – and they'd had to fight for the survival of their respective cultures."
To read the full article, click here.