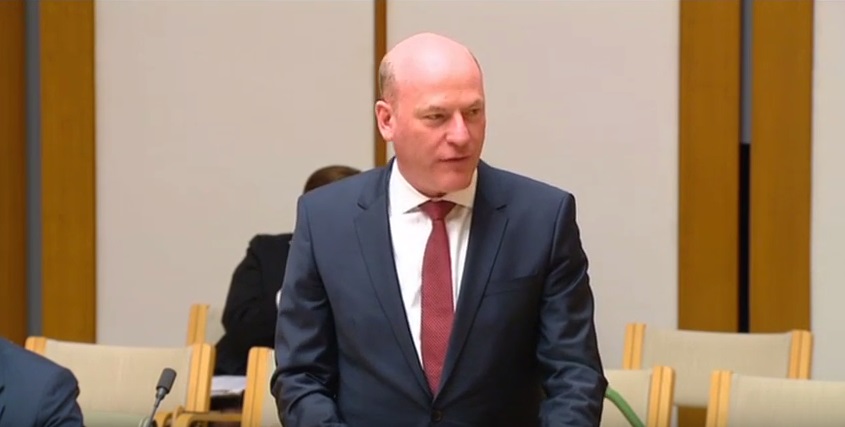 CANBERRA: The Parliamentary Friendship Group for Armenia was announced in the Federal Parliament of Australia by the group's elected Chair, Trent Zimmerman MP.
The Member for North Sydney has been working closely with fellow MPs and the Armenian National Committee of Australia (ANC-AU) to re-form the group after the most recent Federal Elections.
Zimmerman told the House of Representatives: "Our relationship with modern Armenia – which celebrated 25 years of independence just this year – is an important one. I am pleased this has been recognised through the establishment of a Parliamentary Friendship Group for Armenia and I am honoured to have been appointed as its Chair."
He added: "I want to thank the many members who have helped establish the group, including the Member for Hunter (Joel Fitzgibbon MP) and the Member for Bennelong (John Alexander MP) – both of whom have been such strong supporters of the Australian-Armenian community. I also want to particularly acknowledge the advocacy of the Armenian National Committee which has done so much to encourage the formation of the Group."
ANC-AU Managing Director, Vache Kahramanian welcomed the formation of the Parliamentary Friendship Group for Armenia.
"The Armenian National Committee of Australia always looks for ways to improve ties between Australia and Armenia, and the formation of this group - which has a sister group in Armenia's National Assembly - is critical to achieving this goal," said Kahramanian.
CLICK HERE TO WATCH ZIMMERMAN'S ADDRESS IN PARLIAMENT.