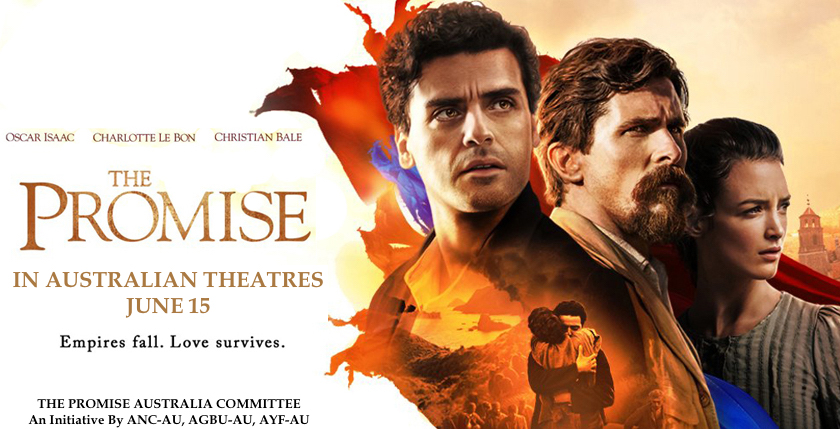 SYDNEY: The Armenian National Committee of Australia (ANC-AU), the Armenian General Benevolent Union in Australia (AGBU-AU) and the Armenian Youth Federation of Australia (AYF-AU) have joined forces to help promote the Australian release of The Promise.
The Promise Australia Committee
, made up of members from the aforementioned organisations, are working closely with the Australian distributors of the Hollywood blockbuster based on the Armenian Genocide. The film stars Christian Bale, Oscar Isaac, Charlotte Le Bon and others, winning critical acclaim.
The Promise is the legacy project of the late Armenian businessman and philanthropist, Kirk Kerkorian.
The Australian release date, which was originally scheduled for May 25th, has been confirmed for June 15th, 2017. It will be released in multiple theatres, with the Hoyts group of cinemas already on board to showcase the film.
Further details of the release, and opportunities to promote the film for all Armenian-Australians, will be released in due course.