Dear community members and friends,
THE PROMISE IS OUT TOMORROW (THURSDAY, 15 JUNE) IN MOVIE THEATRES ACROSS AUSTRALIA.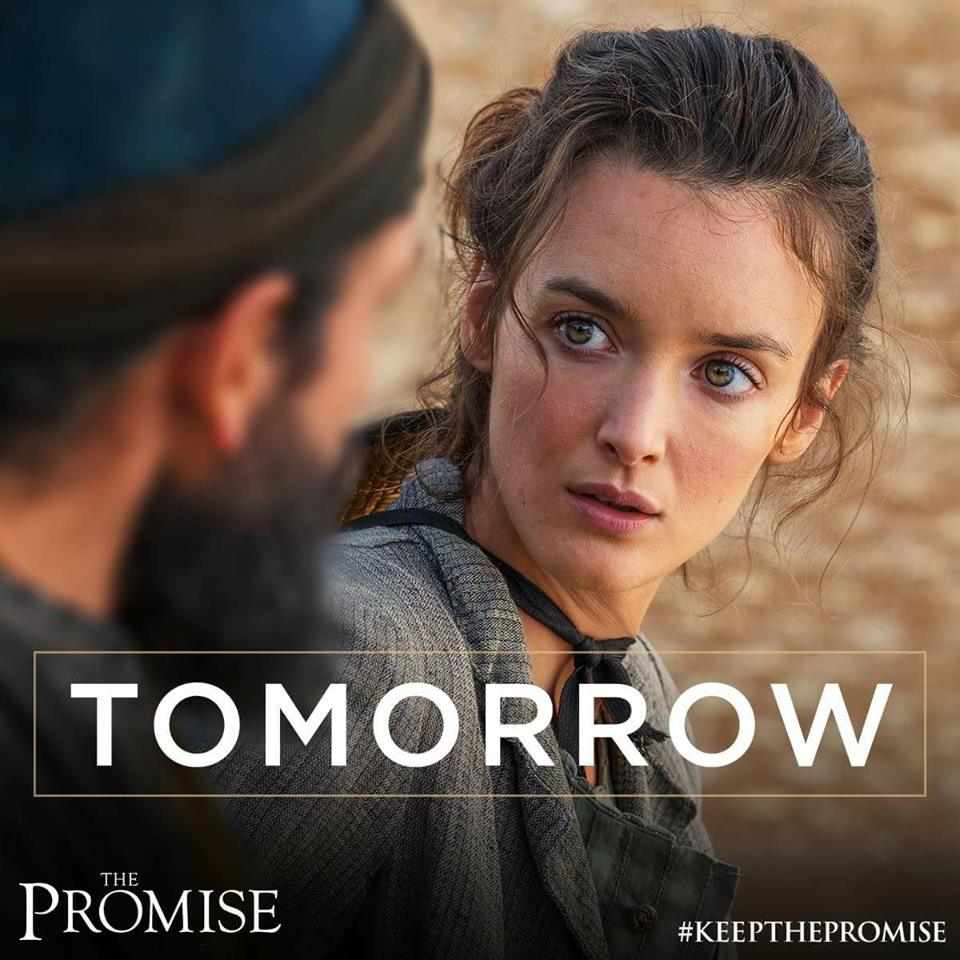 This week is all about 
#
OPERATIONOPENINGWEEKEND
!
See The Promise from tomorrow (Thursday 15 June) through to the end of this weekend. Take your friends, staff, colleagues and all comers.
Opening weekend is key to ensure it lasts longer in Australian movie theatres, and the longer it lasts ensures the longer it remains a choice for regular movie goers to watch by choice.
And... more people watching The Promise means more people learn our story, the story of the 
#
ArmenianGenocide
.
We wish to share the below
Facebook post
by the Armenian National Committee of Australia (ANC-AU), part of The Promise Australia Committee.
"Tomorrow, dear people....
Armenian Genocide epic, The Promise is out in Australian movie theatres .
See listings by clicking here (being updated constantly).
REMINDER! Cinemas supporting the theatrical release of The Promise are as follows: 
SYDNEY
Hoyts Chatswood Mandarin
Hoyts Showgrounds
Hoyts Penrith
Hoyts Wetherill Park
Event Macquarie
Event Hurtsville
Greater Union Cronulla
Palace Norton Street
Palace Verona
United Avalon
CANBERRA
Dendy Canberra
Hoyts Belconnen
Palace Electric
NEWCASTLE
Cinema Paradiso Ettalong
Greater Union Newcastle
REGIONALS
Hoyts Erina
Avoca Beach Theatre
Majestic Port Macquarie
Majestic Sawtell
Roxy Nowra
MELBOURNE
Cameo Belgrave
Hoyts Highpoint
Hoyts Eastland
Hoyts Northland
Lido Hawthorne
Palace Balwyn
Palace Brighton Bay
Palace Como
Palace Kino
Sun Theatre Yarraville
Village Knox
Village Rivoli
Village Southland
Waverley Cinema
GEELONG
Village Geelong
HOBART
State Hobart
BRISBANE
Hoyts Stafford
Event Chermside
Event Indooroopilly
Palace Centro
GOLD COAST
Hoyts Tweed City
ADELAIDE
Hoyts Tea Tree Plaza
GU Glenelg
Palace Nova Eastend
Trak
PERTH
Event Innaloo
Hoyts Carousel
#keepthepromise #openingweekend"