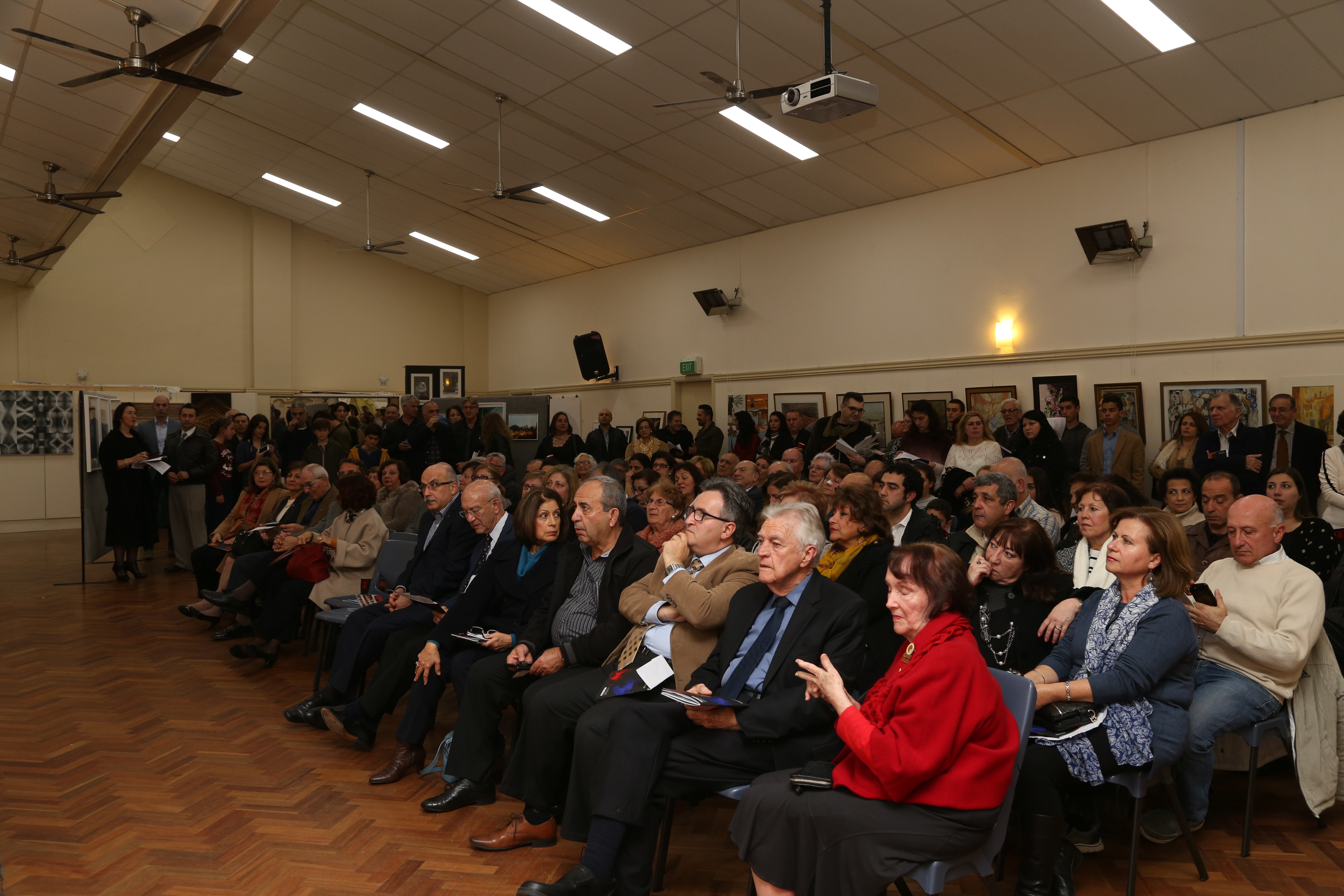 By: Gayané Kortian – Student Intern Armenia Media
The Opening Ceremony of the 11th Biennial Art and Photography Exhibition took place on Friday the 30th of June, organised by Australian Armenian Art Advisory Council of Hamazkaine Armenian Cultural and Eduational Association. The exhibition, which was held at the Armenian Cultural Centre in Willoughby, showcased countless artworks entered by many artists. The entries included paintings, drawings, photographs and even a film. The exhibition was a success with close to 100 people attending the opening night.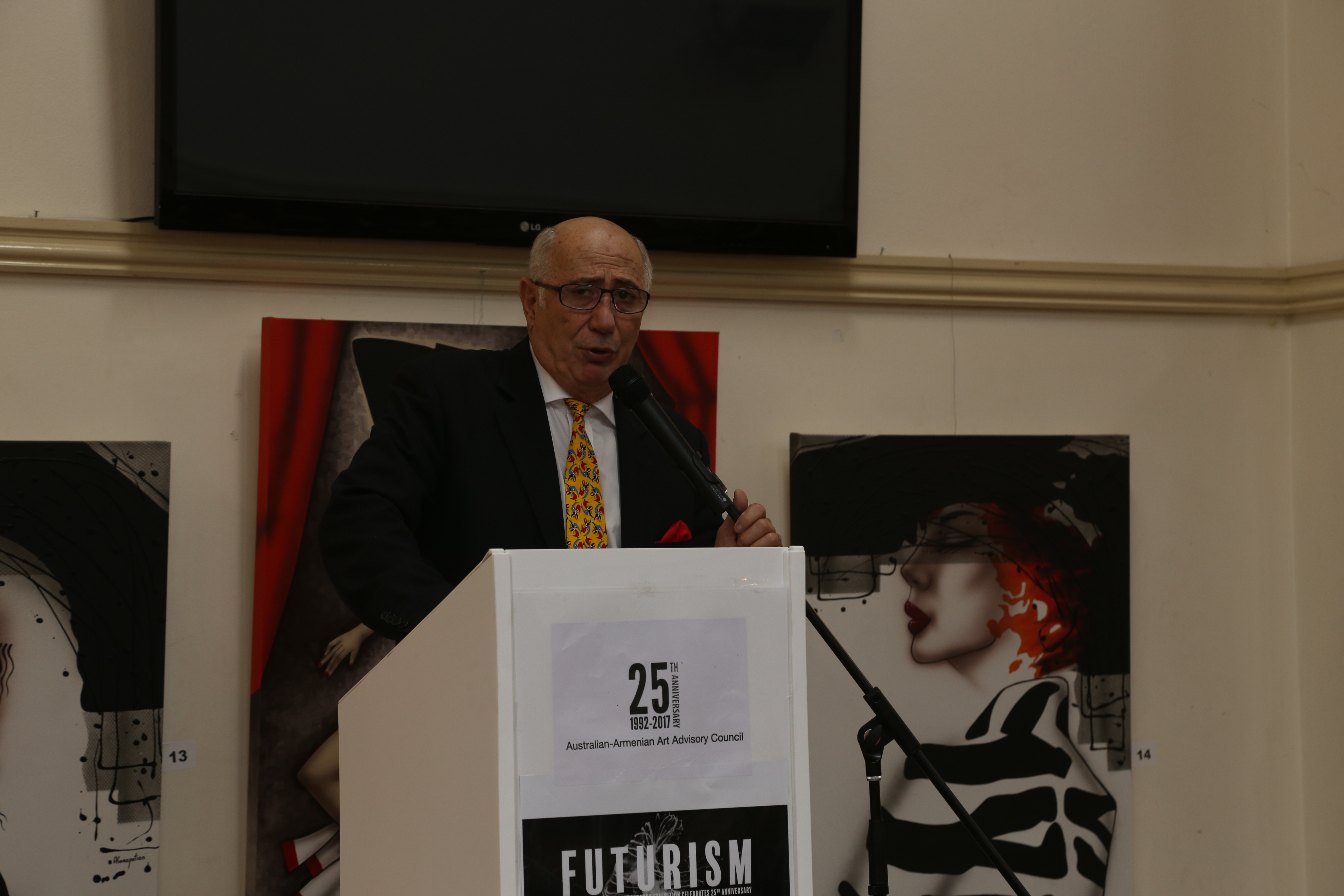 The Bienniel Art and Photography Exhibition "plays an integral part in the Armenian community in Australia by keeping arts alive in our small diaspora..." said Robert Srjararian, Art and Marketing Director for the Arts Council. Visual artist Shake' Vartanian and many more Arts Council members coordinated the 11th Biennial Exhibition.
The art exhibition was open for three days, from Friday the 30th of June until Sunday the 2nd of July. Art Council member, Eddie Vesmadian, addressing the attendees on the night, acknowledged and thanked the sponsors of the 11th Biennial and shared his thoughts about the importance of the exhibition and the significance of the theme, which was set as Futurism. This theme was set "to reflect the growing youth and continuous development in Armenia and the Armenian Community," he said on Friday.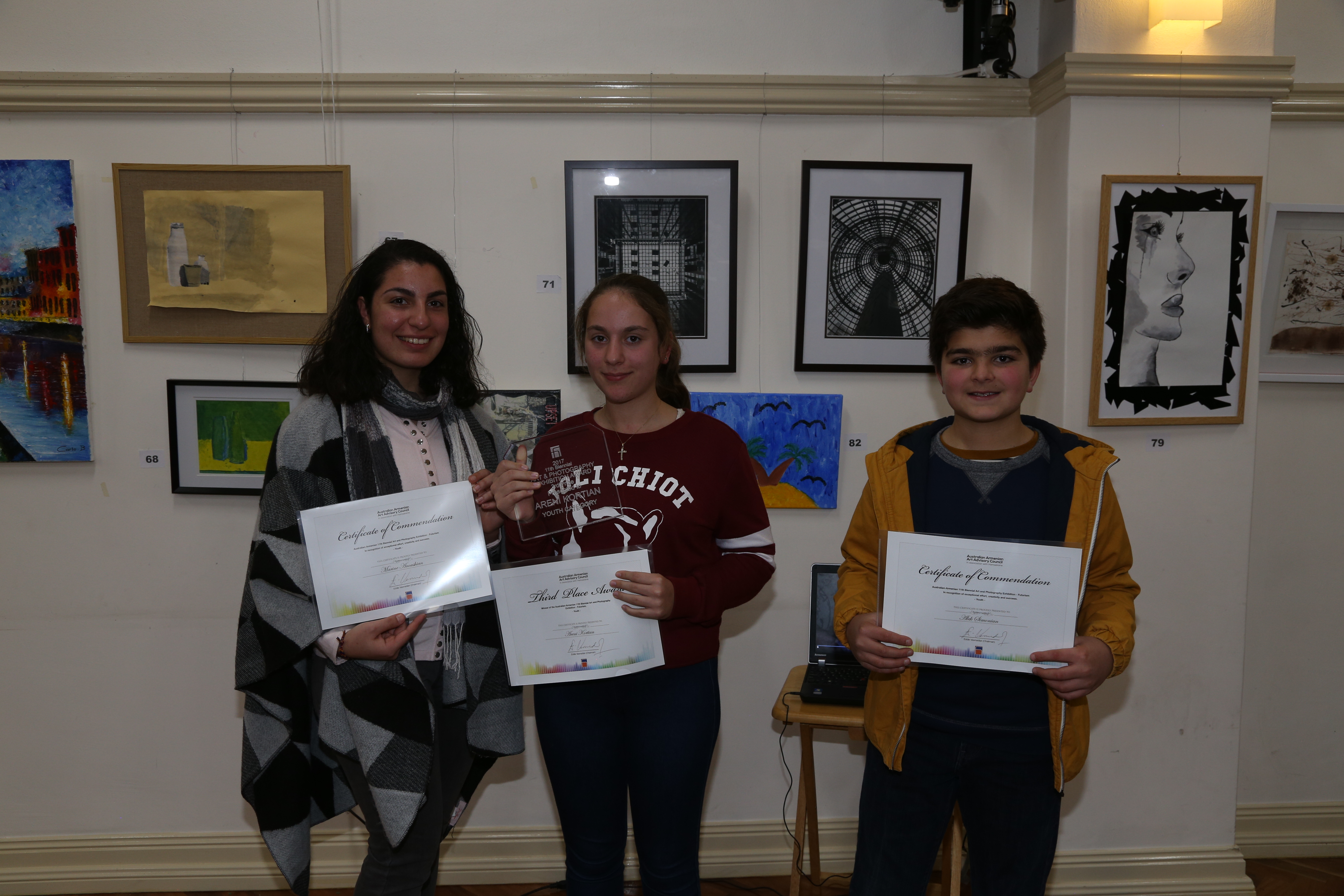 The special guests for the Exhibition Opening were Willoughby Councillor Judith Rutherford and Mr Rutherford, long-standing friends of the Sydney Armenian Community.  Councillor Rutherford noted the close ties between the Sydney Armenian Community and Willoughby Council spanning many decades and congratulated  the Australian Armenian Art Advisory Council of Hamazkaine for another outstanding Biennial Exhibition.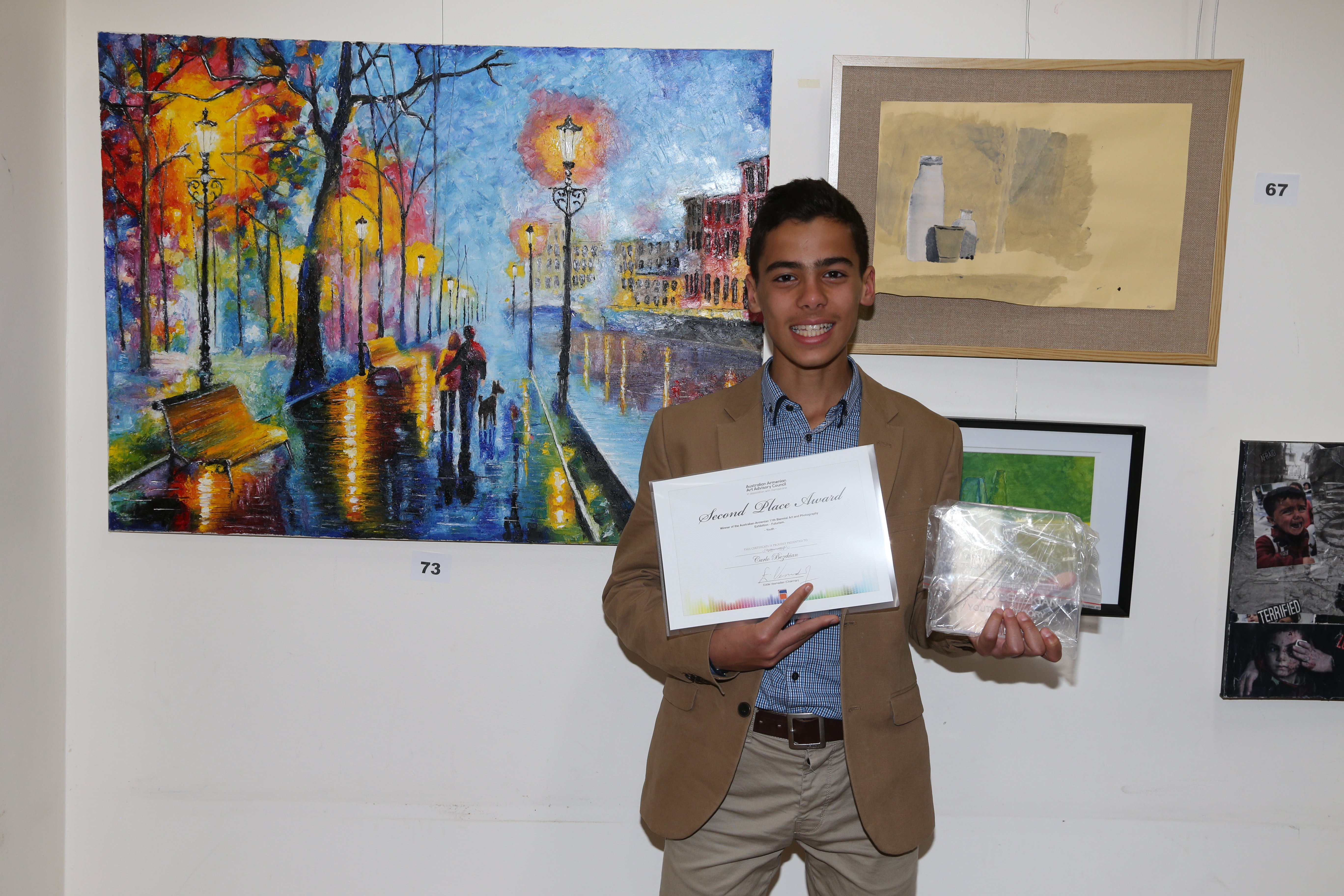 The Exhibition included different categories, being painting, drawing, mixed media, sculpture, B&W photography, colour photography and the youth category, which included participants aged 13-19.  The winners in each category are set out below:
Painting:
1st Prize: Polette Arzoomanian
2nd Prize: Petros Hovaghimian for "Transforms"
3rd Prize: Polette Arzoomanian
Highly Commended: Ashot Karapetian
Mixed Media:
1st Prize: Ida Arakel for "Pomegranate"
2nd Prize: Petros Hovaghimian for "Sacred Heart"
3rd Prize: Ida Arakel for "Sunflowers"
Highly Commended: Henrik Mikaelian for "Untitled"
Drawing:
1st Prize: Pollette Arzoomanian for "Land Series"
2nd Prize: Shakeh Vartanian for "Stolen Generation
3rd Prize: Tamar Nazarian for "Trchel Mdkov Doon (calligraphy)"
Highly Commended: Areen Serj Simonian for "Epicerie"
Black & White Photography:
1st Prize: Robert Sejararian for "Denisa Nude No 1 & 2
2nd Prize: Robert Sejararian for "Runaway Bride"
3rd Prize: Jacob Majarian for "Filtered Shades"
Highly Commended: Eddie Vesmadian for "Man's Bestfriend"
Colour Photography:
1st Prize: Robert Serjararian for "My Religion"
2nd Prize: Robert Serjararian for "Misha, Duduk Player"
3rd Prize: Roger C McCampbell
Highly Commended: Ani Danelian for "Dreamscapes"
Sculpture:
1st Prize: Berj Ohanessian for "Groongner"
2nd Prize: Gorgi Armen
3rd Prize: Gorgi Armen
Youth:
1st Prize: Natasha Hollen for "Home"
2nd Prize: Carlo Bezekian for "Melody of the Night"
3rd Prize: Areni Kortian for "Geometry No 1"
Highly Commended: Alek Simonian for "Inperfectus"
Highly Commended: Marine Anoushian for "Syria"