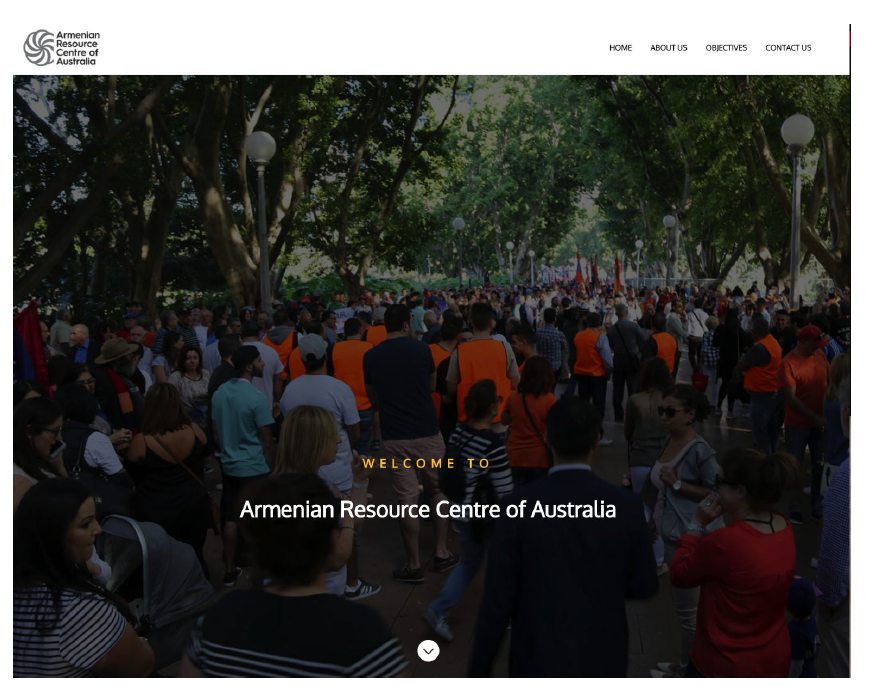 SYDNEY - The Armenian Resource Centre of Australia (ARC-AU) has launched in Sydney, with the aim "to improve the lives of Armenian community members in Australia by provision of access to support services that meet their settlement and social needs".
ARC-AU was an idea formulated after organisations, including the Armenian Revolutionary Federation (ARF-AU) and the Armenian Relief Society (ARS-AU), noticed gaps in the Armenian-Australian community's ability to provide adequate services to incoming refugee Armenians from the Middle East.
"Fellow Armenians were being forced from their homes in Syria and Iraq, arriving in Australia seeking a better life but a continued connection to their heritage," said ARC-AU Chair, Taline Megerditchian. "We were struggling to meet the demands of providing the necessary assistance to help them resettle, remain engaged as Armenians, and develop as new Australians."
"After much research and consultation, we believe we have founded the vehicle which will help propel our abilities to deliver not only for the newcomers amongst us, but also the greater Armenian-Australian community."
While the Armenian Resource Centre of Australia will initially focus its efforts on resourcing greater assistance for refugee Armenians, it plans to expand its activities into more general community resource acquisition services.
On its newly launched website,
arcaustralia.org
, the ARC-AU Committee explains: "The Armenian Resource Centre of Australia was founded as an independent, community-led organisation, after discovering that Armenian people displaced by war, seeking refuge, were living in the community with limited basic support."
"As an independent, community led organisation, we are in a unique position to advocate for the human rights of people seeking refuge exempt from the pressures of government or the private sector."
The ARC-AU Committee lists as its primary objectives:
To build a trusted network of support to help facilitate integration of Armenian migrants, refugees and humanitarian entrants into mainstream Australia, by providing immediate and long term services to address their physical and emotional well- being.


To advocate via strategic awareness programs targeted at the public, private and not-for-profit sectors, allowing visibility and access to Armenian migrants, refugees and humanitarian entrants.


To provide pathways by developing social, educational and professional support networks to assist in migrant issues, focusing on the youth, women and seniors.
The inaugural Committee of the Armenian Resource Centre of Australia comprises of the following community members:
Taline Megerditchian (Chairperson)
Chris Shahinian (Treasurer)
Tro-Mher Tufenkjian (Vice-Chair & Secretary)
Aren Gaspar
Tania Sarafian
Nyree Avedissian
Tamar Gulumian
Janet Michaelian
They will closely work with the peak public affairs body of the Armenian-Australian community, the Armenian National Committee of Australia (ANC-AU) to form key government relationships, while they assume the management of Membership subcommittees (Armenian-Australian Relief Committee for Refugees) in Northern Sydney, Western Sydney and Melbourne, which have been formed to bring refugee Armenians together at key events. These Committees have been working well for over two years, and were established at the height of the Syrian War by the Australian branches of ARF-AU, ARS-AU, Hamazkaine Educational & Cultural Society and Homenetmen.
Chris Shahinian of the ARC-AU Committee discussed their next steps.
"In due course, we will be establishing an office to provide assistance via officers we will look to hire," Shahinian said. "This is our short-term goal, and as we work towards that, we will look to assist however possible with our network of Membership sub-committees
and sister organisations."
ARC-AU's website can be accessed by clicking here.
Their email address is info@arcaustralia.org.