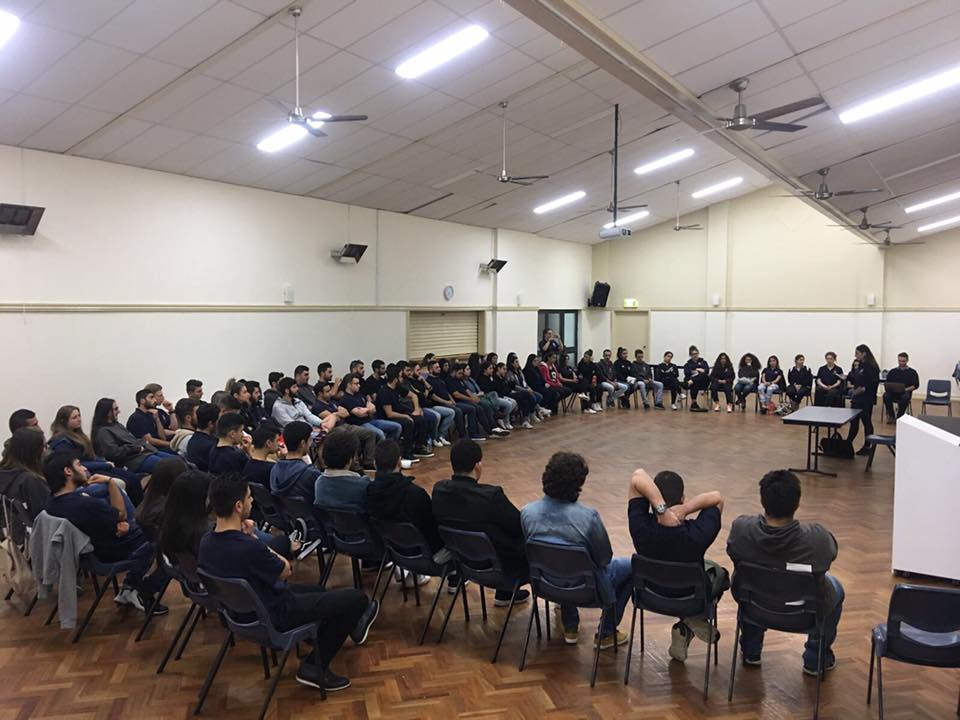 SYDNEY & MELBOURNE: The Armenian Youth Federation of Australia (AYF-AU) completed a successful Artsakh Awareness Week with a joint meeting with over 70 members, after 7 days of conducting activities to promote the Republic's rights to self-determination in public places and universities in Sydney and Melbourne.

The week of activity was launched on Monday 2nd October with the #positivesteps social media campaign, highlighting the advancements in the still-unrecognised Republic of Artsakh.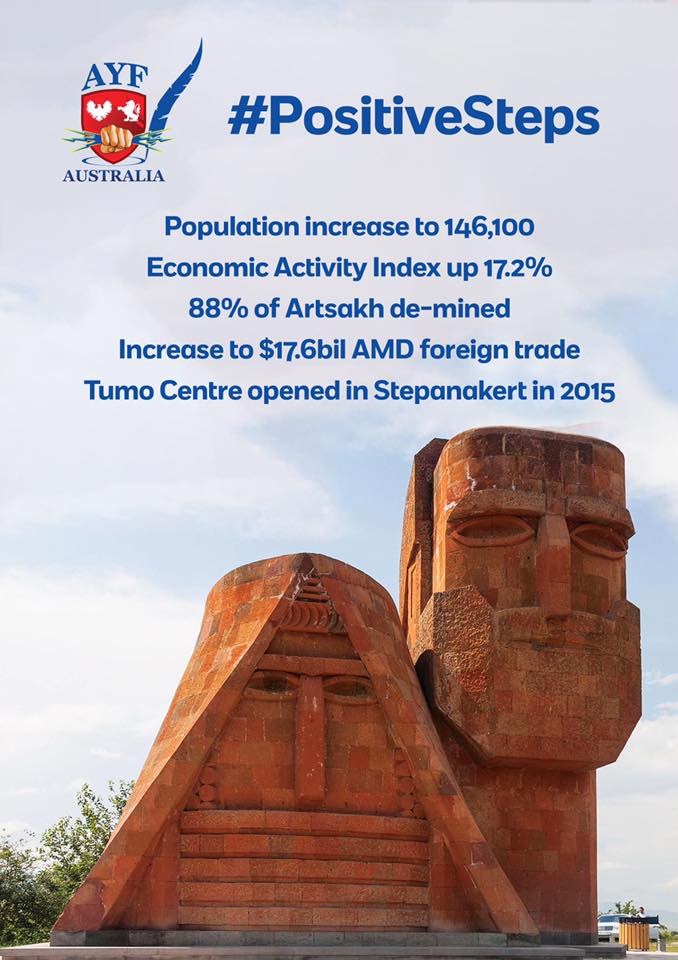 The marquee infographic of the campaign featured the advancements in Artsakh, including an increase in the country's population, foreign trade and economy. It explained that a main concern for the inhabitants of Artsakh was security due to continued ceasefire violations by Azerbaijan, as well as the presence of landmines from the war in 1991. It featured recent research which shows that over 88% of Artsakh is now mine-free and there is a significant focus on the youth with the launch of the highly successful TUMO Centre for Technologies in the capital, Stepanakert.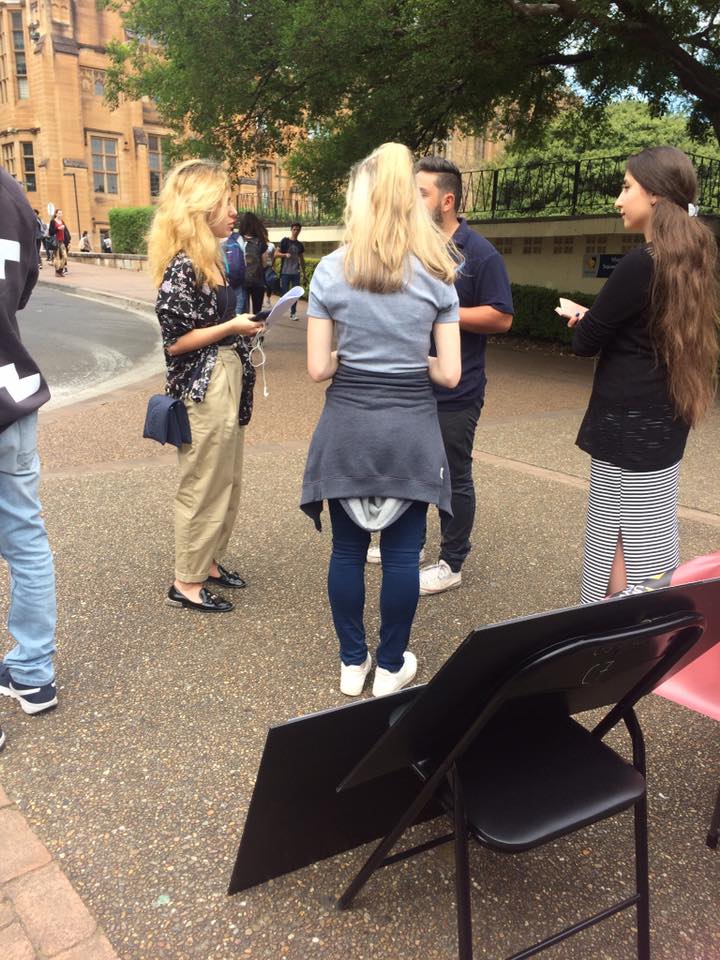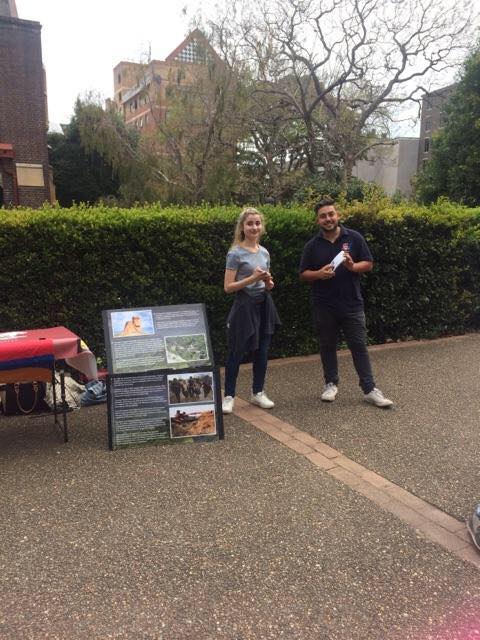 On Tuesday 3rd October, AYF-AU members worked with the Sydney University Armenian Society to hold an exhibition on campus informing students about the history and present of Artsakh, while also highlighting the continuous Azeri ceasefire breach threatening the safety and stability of the region.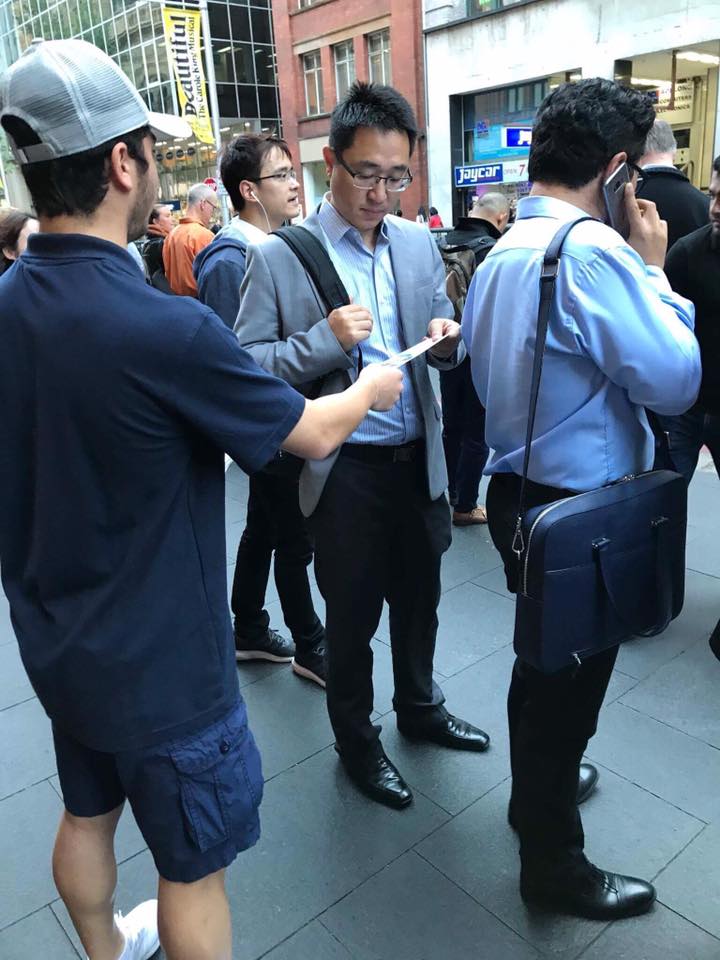 On Thursday 6th October, members of both the Northern Sydney (Nigol Touman) and Western Sydney (Pegor) chapters turned their attention towards the general public and handed out flyers in the Sydney Central Business District and Pitt Street Mall.

Handing out information about historic Artsakh, the members entered detailed discussions with members of the public about the future of Artsakh, especially with the recent concentration of self-determination by Catalunya and Kurdistan.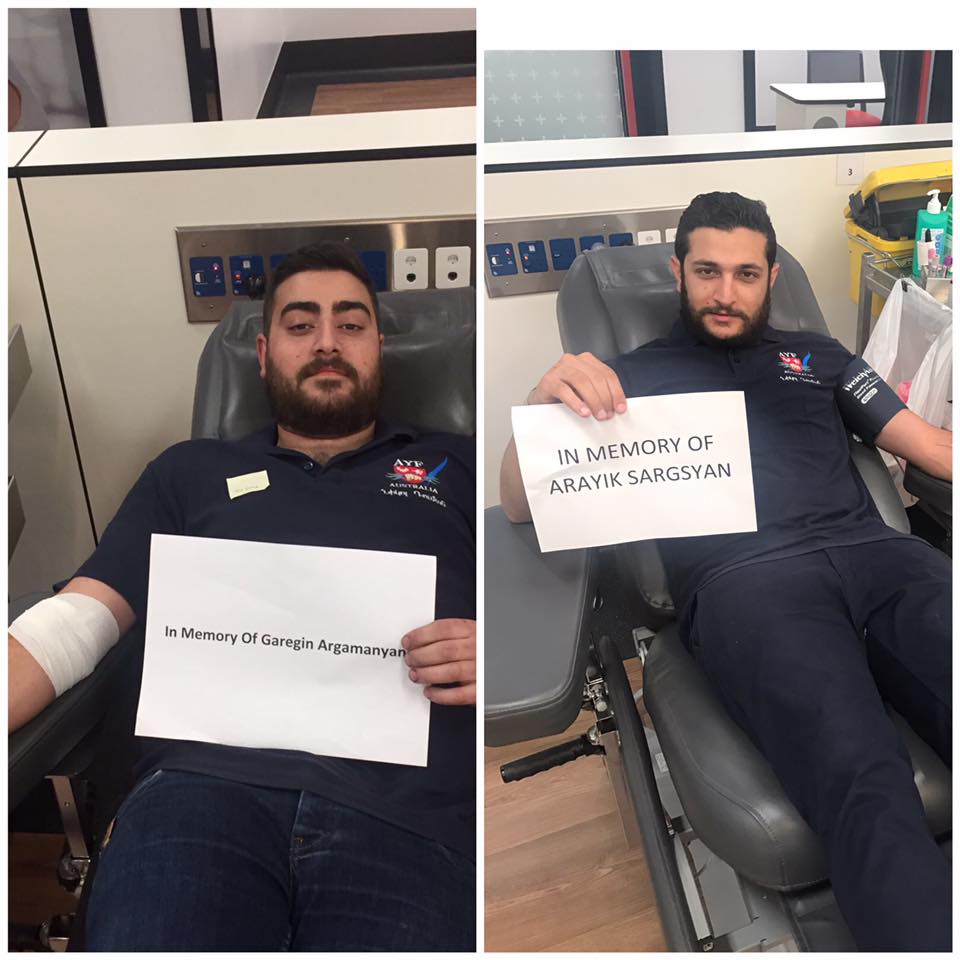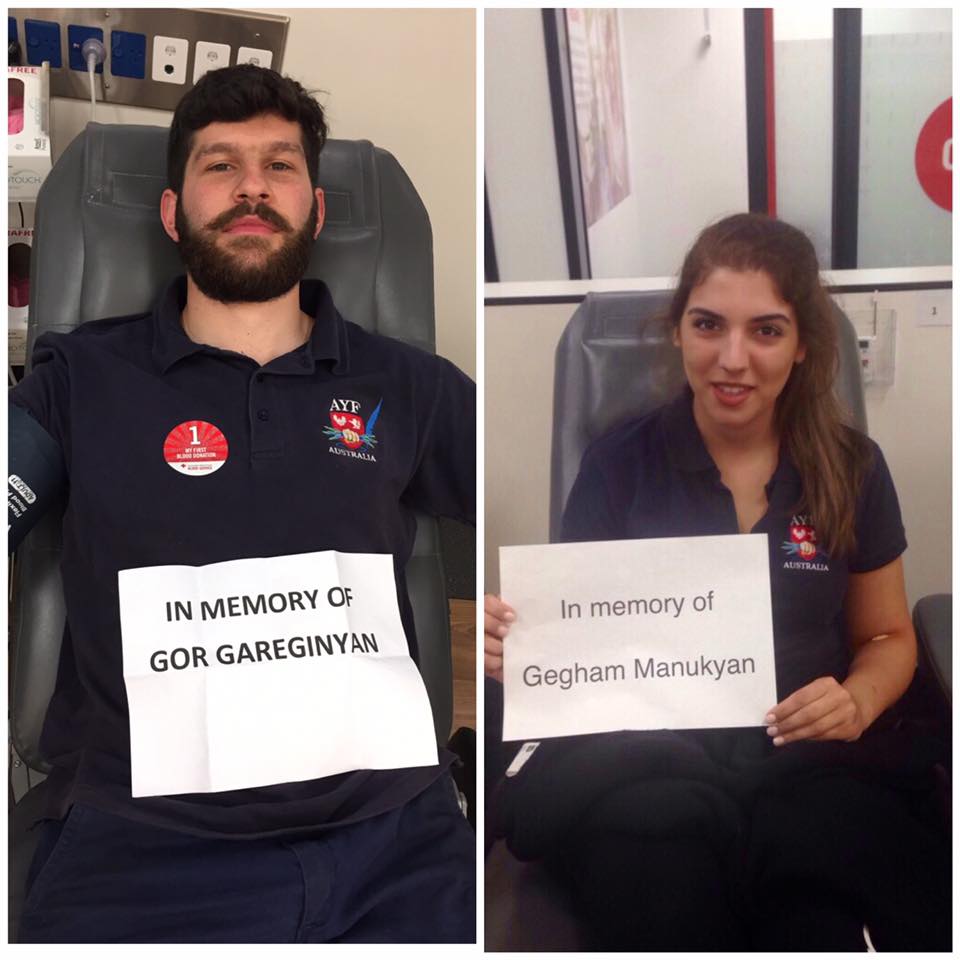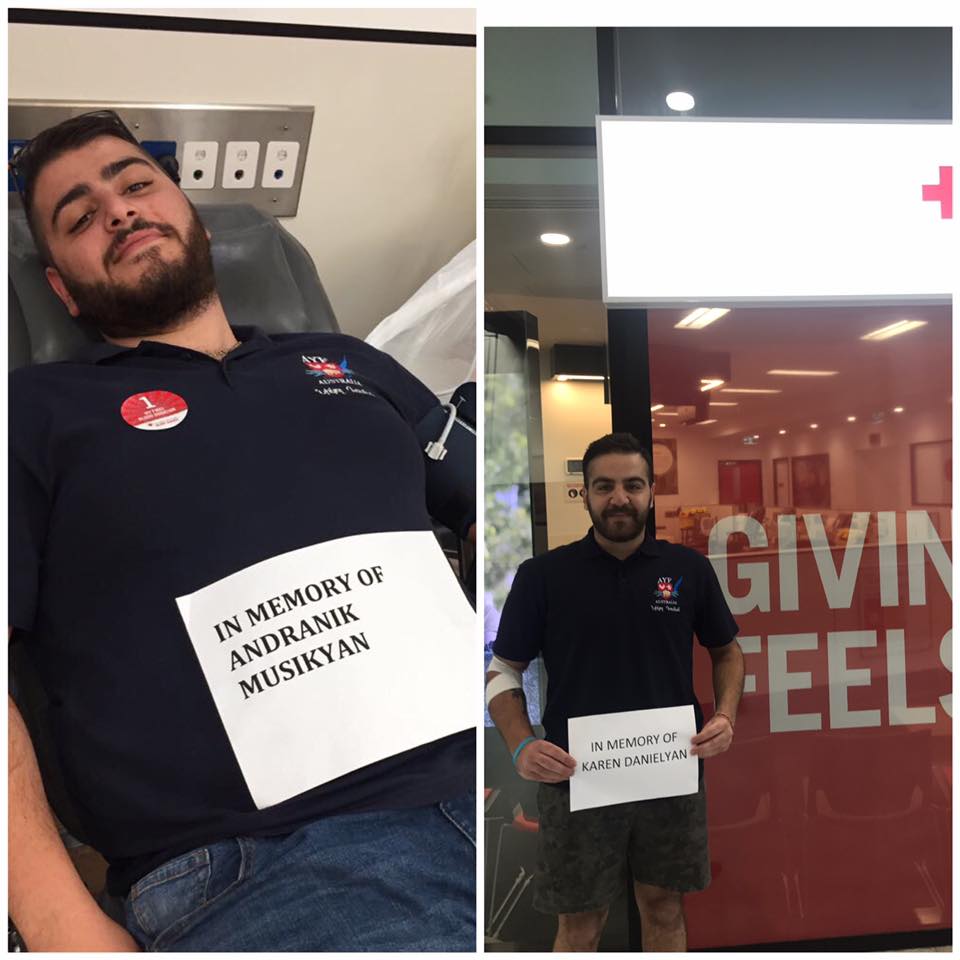 On Friday 6th October, AYF-AU members donated blood in memory of the 38 soldiers who have died in 2017, as a result of the last 10 months of Azeri aggression. The blood donation, which would save lives in Australia, was given in honour the memory of the brave, fallen soldiers.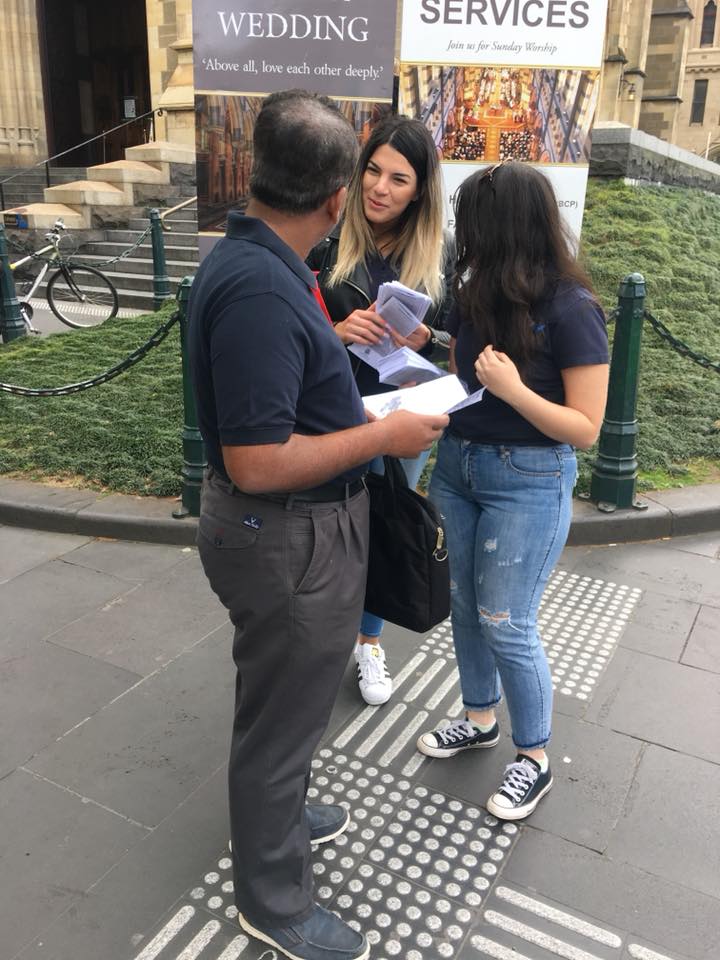 On Saturday 7th October, the AYF-AU Melbourne (Arapo) chapter also took to the streets of Melbourne's Flinders Street Station to raise awareness in Melbourne about Artsakh, by handing out flyers and conversing with members of the public.



On Saturday evening, members from both the Western Sydney (Pegor) and Northern Sydney (Nigol Touman) chapters travelled to Canberra, and held a candlelight vigil in front of Azerbaijan's Embassy in Australia, in memory of the soldiers and civilians who had died protecting Artsakh's borders.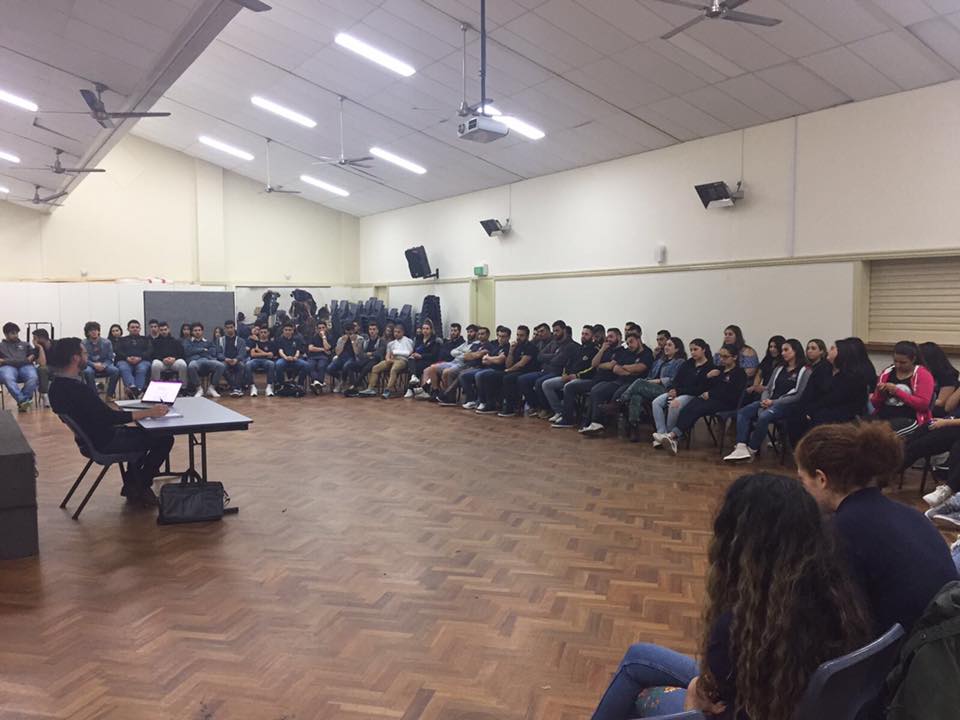 The joint meeting of the two Sydney chapters of AYF-AU which concluded Artsakh Awareness Week featured guest speaker, Alex Galitsky, who is the executive assistant to the Permanent Representative of the Republic of Artsakh.

Galitsky updated members on the political status of Artsakh and activities in Australia, a debrief on the Permanent Representative's visits to Armenia and Artsakh, a discussion of the Artsakh Office's goals and strategies for recognition of the Republic. Members then workshopped future youth advocacy initiatives.

Speaking on behalf of the AYF-AU Central Political Committee, AYF-AU Central Executive Chairman Aram Tufenkjian said: "It's extremely important for the Australian youth and greater Australian public to know about the struggles of Artsakh."

"As an organisation, AYF-AU will always stick to our political and activist roots and organise advocacy efforts such as the Artsakh Awareness Week to further our cause."

Tufenkjian added: "We had a great response from our members and the community about the work we did in one week, and our goal is to increase in the same vein to ensure that Artsakh is a topic that is constantly spoken about and discussed within our youth, community, wider public and in government."

"We would like to thank all of our members as well as the Sydney University Armenian Society for their help in ensuring the success of events and the entire campaign."