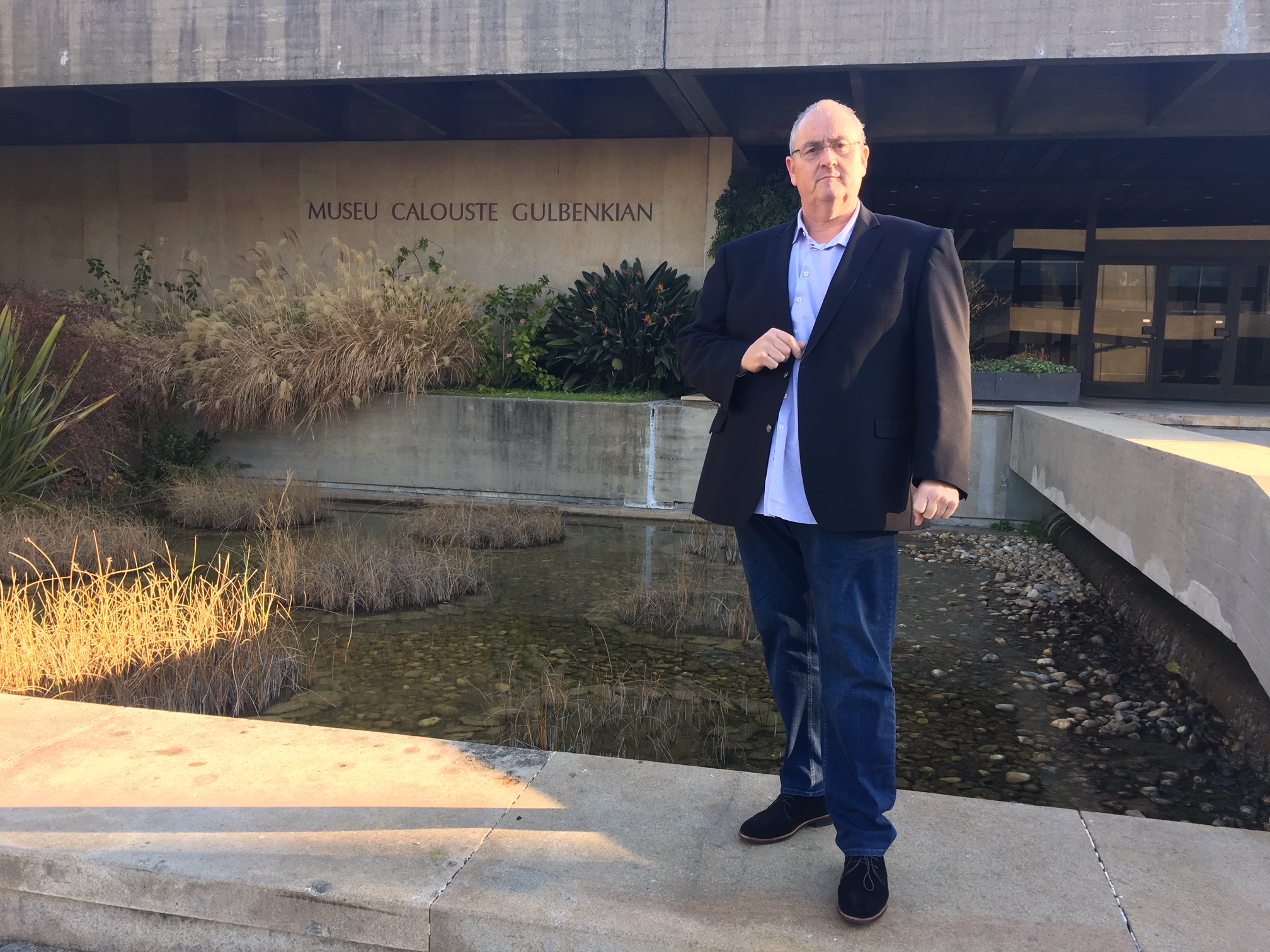 SYDNEY: As part of his on-going personal education on Armenian history, the Deputy Chair of the
Parliamentary Friends of Armenia
group in Australia's largest state of New South Wales, Opposition frontbencher Walt Secord visited the world famous Gulbenkian Foundation and museum in Lisbon, Portugal; the Foundation's Armenian Communities Department in Lisbon and the historic Armenian Church in Singapore – during the Christmas-New Year parliamentary recess.
Secord, who is also Shadow Health Minister; Shadow Minister for the Arts and Deputy Opposition leader in the NSW Parliament's Legislative Council said the visits were part of his continuing desire to understand and explore Armenian issues, Armenian history and the Armenian genocide.
"Every time I visit a community around the world whether it is in Singapore or Lisbon, I discover and encounter a new aspect of Armenian history and how the Armenian community has contributed positively to their local community," Secord said.
On previous overseas trips, he has visited the Republic of Armenia twice; the national genocide museum in Yerevan, the historic ruins and sites in Western Armenia; the Armenian enclave of Javakhk in Georgia; and the Armenian quarter in Jerusalem. In December 2011, he was the first Australian MP to visit Artsakh (Nagorno-Karabakh) and its capital, Stepanakert.
Armenian National Committee of Australia (ANC-AU) Executive Director, Haig Kayserian thanked Secord.
"We appreciate Mr Secord's years-long commitment to furthering his knowledge of all things Armenian," Kayserian said. "We consider ourselves very fortunate to have him as Vice-Chair of the NSW Parliamentary Friends of Armenia, and members of the NSW Parliament like him in that group, who always do their utmost in representing the issues important to their Armenian constituents."
The Calouste Gulbenkian Museum is a Lisbon museum founded in 1956 through a bequest of a prominent Armenian businessman Calouste Gulbenkian. It is Portugal's finest museum and one of the best collections of classical art in Europe. The museum consists of the Founder's Collection and the Modern Collection (Centro de Arte Moderna José de Azeredo Perdigão).
Calouste Gulbenkian (23 March 1869 – 20 July 1955) was an Armenian-British businessman and philanthropist. He played a major role in making the petroleum reserves of the Middle East available to Western development and is credited with being the first person to exploit Iraqi oil. Gulbenkian travelled extensively and lived in a number of cities including Istanbul, London, Paris, and Lisbon.
Throughout his life, Gulbenkian was involved with many philanthropic activities including the setting up of schools, hospitals, and churches. By the end of his life he had become one of the world's wealthiest individuals and his art acquisitions one of the greatest private collections.
Secord attended a performance of the Gulbenkian Orchestra, a symphony orchestra, which gives concerts at the Grande Auditório (Grand Auditorium) of the Gulbenkian Foundation. It was founded in 1962 with 12 musicians and today it has 66 permanent musicians.
In Lisbon, Secord also met with Dr Razmik Panossian, who is director of the Gulbenkian Foundation's Armenian Communities Department.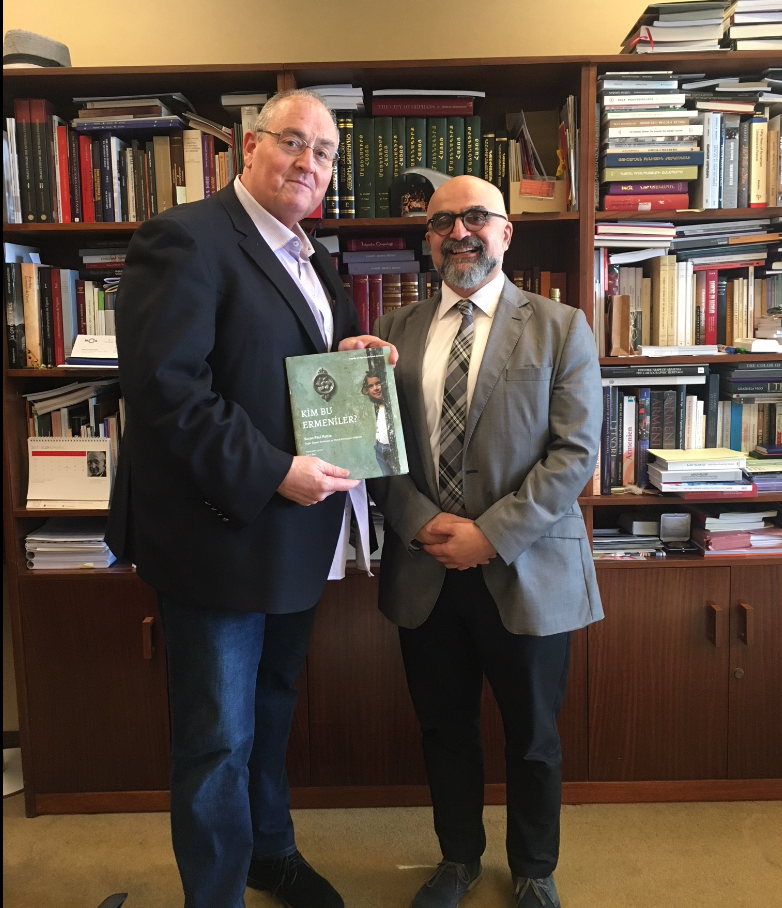 They discussed the activities of the foundation's Armenian Communities Department – in particular, efforts to preserve the Western Armenian language; academic scholarships; supporting Armenia with an emphasis on civil society and youth; Armenian-Turkish relations; Armenian studies and the general work of the Foundation.
In addition, Secord was presented with a copy of "Who are the Armenians?" as well as one written in Turkish – which are being distributed by the foundation's Armenian Communities Department.
In Singapore, he visited the Armenian Apostolic Church of St Gregory The Illuminator – Singapore's oldest Christian church. It was built in 1835-1836. The two-storey building was originally a parsonage, but there has not been a resident priest there since 1933.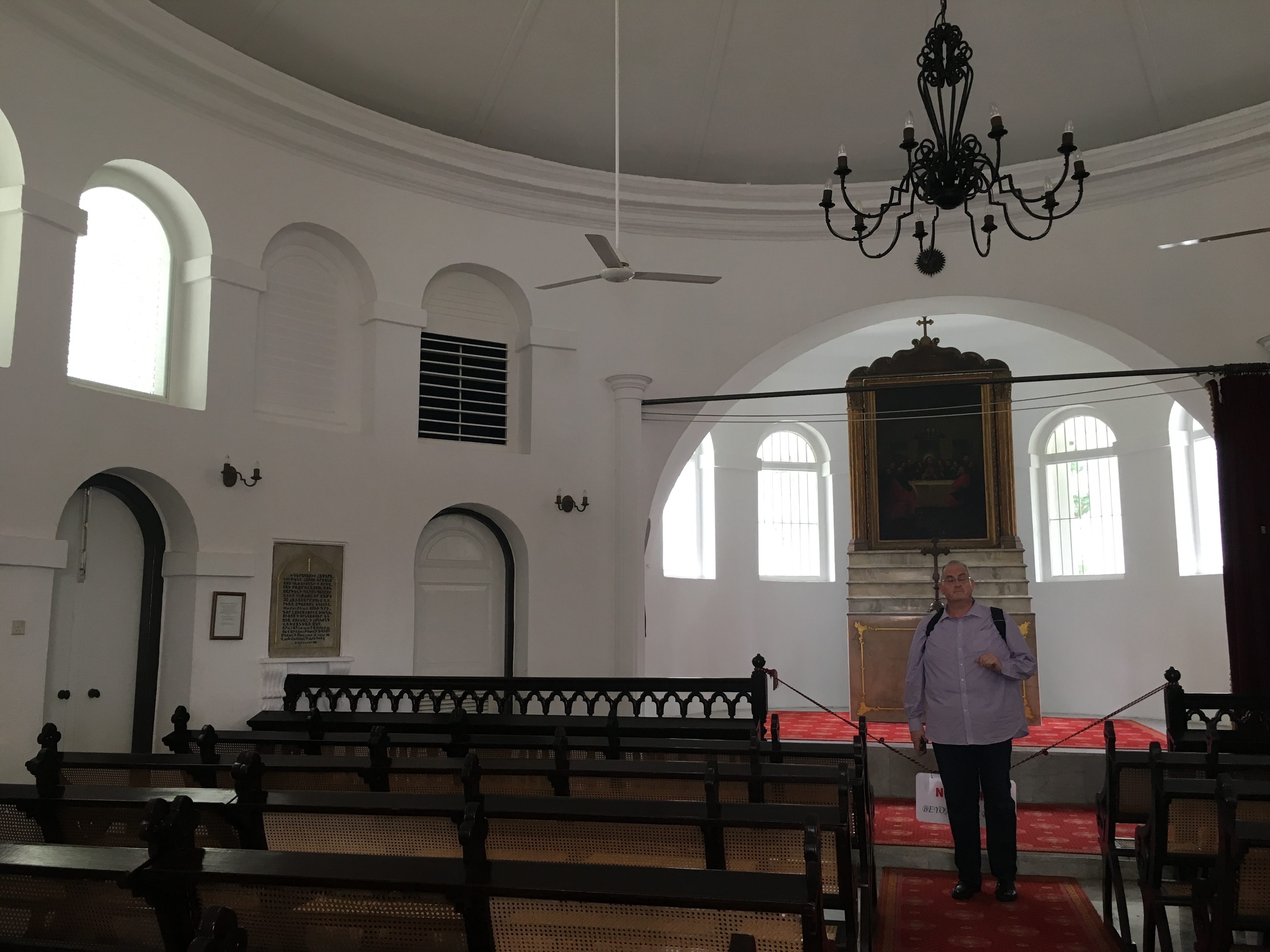 In 1973, the Singapore Government declared the church a national monument.
Secord noted that next week (January 23) Singapore will host the second Pan-Asian Armenian Gathering bringing together Armenians, who live in China, Korea, India, Malaysia, Myanmar, Singapore, Thailand and Vietnam.