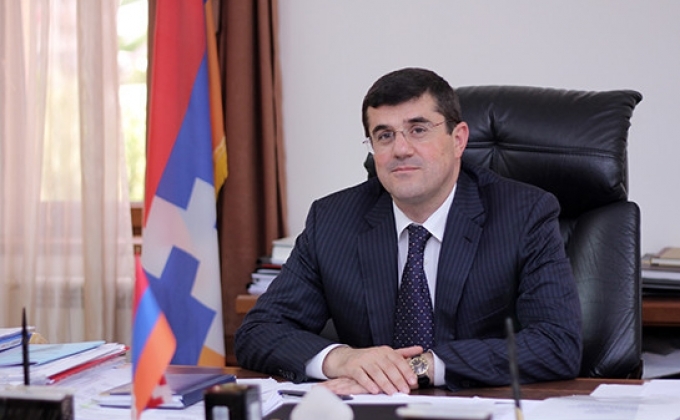 SYDNEY & MELBOURNE: The Office of the Republic of Artsakh's Representative to Australia has announced that the State Minister of the Republic of Artsakh, His Excellency Arayik Harutyunyan will be visiting Australia for appearances in Sydney and Melbourne next month.
Harutyunyan's visit is to celebrate the 30th Anniversary of the Artsakh Movement, which ultimately led to the Armenians of Nagorno Karabakh exercising their right to self-determination and declaring Artsakh an independent republic.
During his visit between the 14th and 20th of March, Harutyunyan will launch the ARI (Artsakh Roots Investment) Program and be the guest of honour of the Armenian Missionary Association of Australia (AMAA) as it celebrates its 100th anniversary.
He will also have several meetings with Australian political figures, accompanied by the Armenian National Committee of Australia (ANC-AU) in Sydney and Canberra.
The Republic of Artsakh's Representative to Australia, Kaylar Michaelian said: "I look forward to having the Armenian-Australian join us in warmly welcoming Minister Harutyunan to Australia. There will be several opportunities for the Minister to meet with all sections of the Armenian community in Sydney and Melbourne."
The AMAA has already announced the following events, which will include the participation of Harutyunyan:
Cultural Evening, to be held on March 16 2018 at 7:30 pm at the Chatswood Concourse Concert Hall (various Armenian and Non-Armenian artist will be performing).


AMAA Centenary Worship and Praise, to be held in the Armenian Evangelical Church of Sydney, 32 Frenchs Rd. Willoughby, on Sunday 18 March 2018 at 10:00 am.


AMAA Centenary Banquet on Sunday 18 March, 2018 at 6:00 pm at Miramare Gardens 48 Myoora Rd. Terry Hills. The raised funds on the day will be forwarded to the project of renovating Kindergartens in Artsakh as part of the AMAA's Centennial 20 Million dollars Campaign of faithful legacy embracing the future.

More details of Harutyunyan's appearances in Sydney and Melbourne will be published in due course.