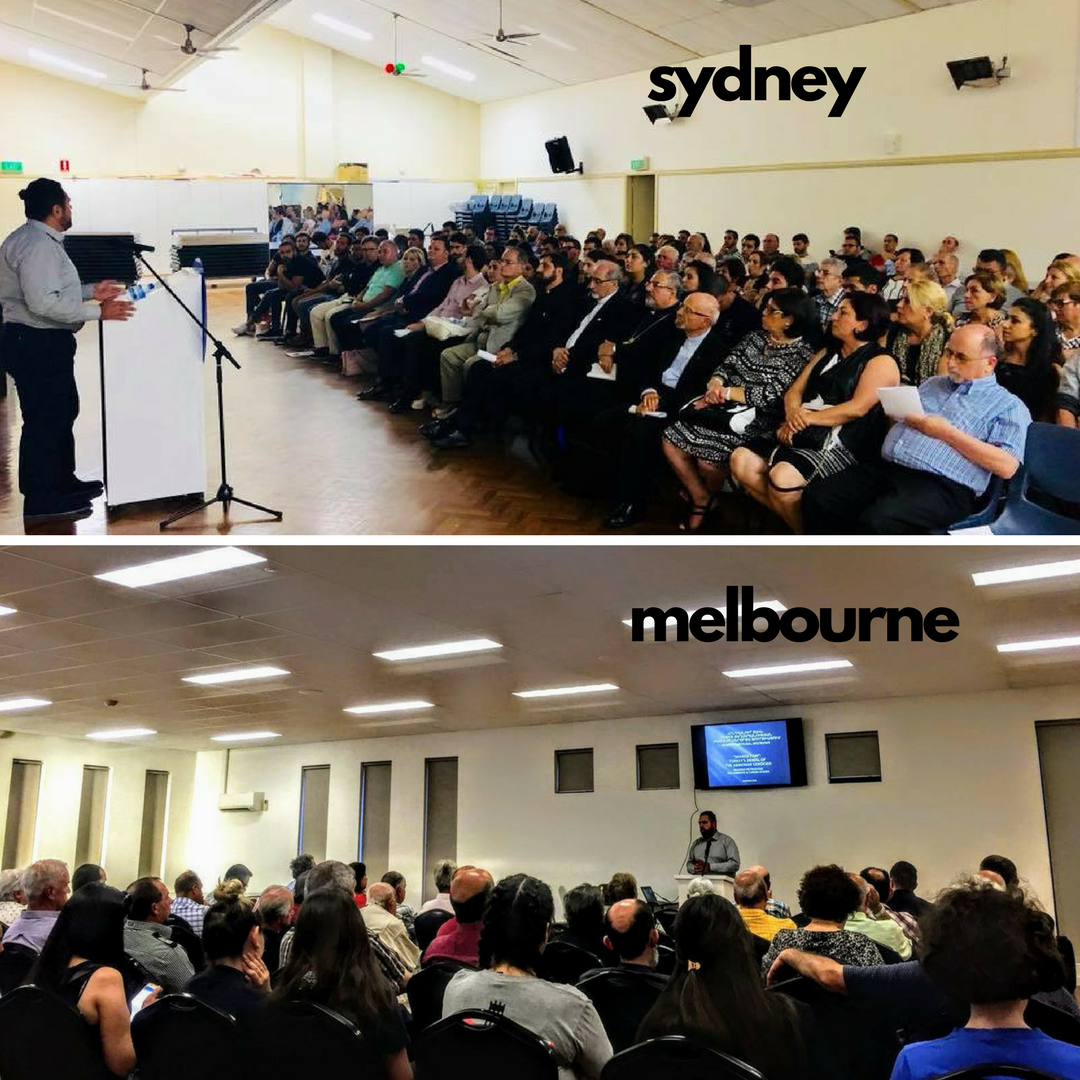 SYDNEY & MELBOURNE: The Armenian National Committee of Australia (ANC-AU) hosted lectures in Sydney and Melbourne on 
"Shared Pain": The New Strategy of Armenian Genocide Denial,
delivered by visiting Turkologist, Gevorg Petrosyan.
The events in Sydney and Melbourne (organised by ANC-AU Melbourne Branch) attracted high turnouts and intense engagement from community members.
Petrosyan, an Armenia-based Turkey expert, primarily delivered his lecture in Armenian before answering questions from the audiences in Armenian and English. He is a PhD Candidate at the Institute of Oriental Studies, National Academy of Sciences, Armenia, and received his Master's degree from Yerevan State University.
"ANC-AU thanks the community for attending and participating in these lecture evenings," commented ANC-AU Executive Director, Haig Kayserian. "Supporting scholars has served us, as advocates of the Armenian cause, with the material evidence required to promote Armenian issues for over 40 years, and Mr. Petrosyan is definitely a young academic deserving of our support."