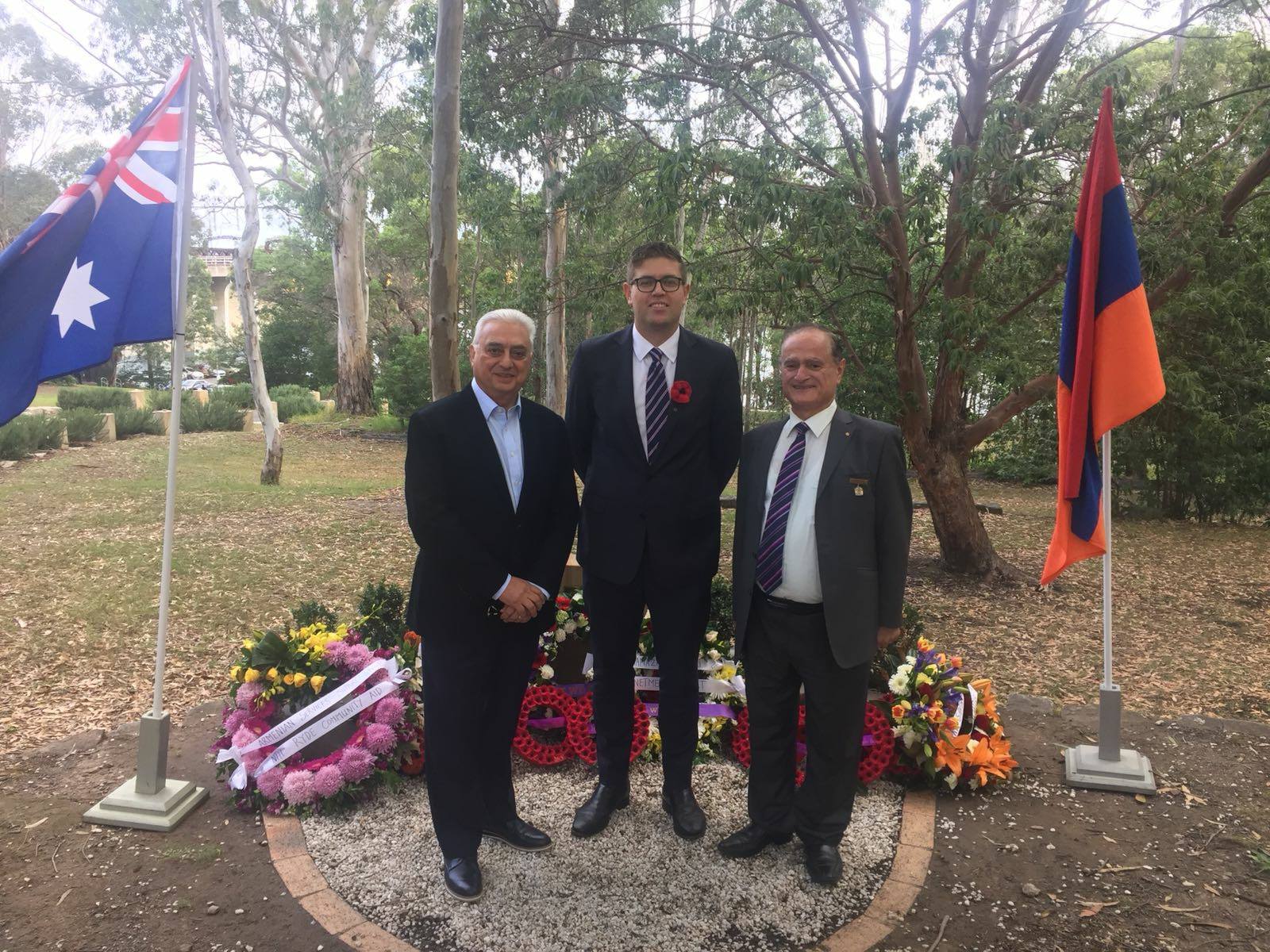 SYDNEY: On Tuesday, 24th April 2018, Councillor Sarkis Yedelian and Mayor Jerome Laxale moved a motion to reaffirm the City of Ryde Council's recognition of the Armenian Genocide. It passed unanimously.
The City of Ryde, which is the most Armenian-populated municipality in Australia, first recognised the Armenian Genocide in 2005, after which a memorial plaque was erected in Meadowbank. The Council reaffirmed this recognition in 2015, on the occasion of the Centenary of the Armenian Genocide.
The reaffirmation last week, in 2018, was initiated by Yedelian and Laxale considering there was a new Council elected in 2017.
The Armenian National Committee of Australia (ANC-AU) welcomed this decision.
"We thank Councillor Yedelian and Mayor Laxale for continuing the City of Ryde's long-term commitment to remaining on the side of truth when it comes to the Armenian Genocide," ANC-AU Executive Director, Haig Kayserian commented.
"Our community appreciates, that every year, the City of Ryde Council remembers the Armenian Genocide with a Commemoration it hosts at the memorial in Meadowbank, and we look forward to working with the council on a number of issues of importance to Ryde Armenians."