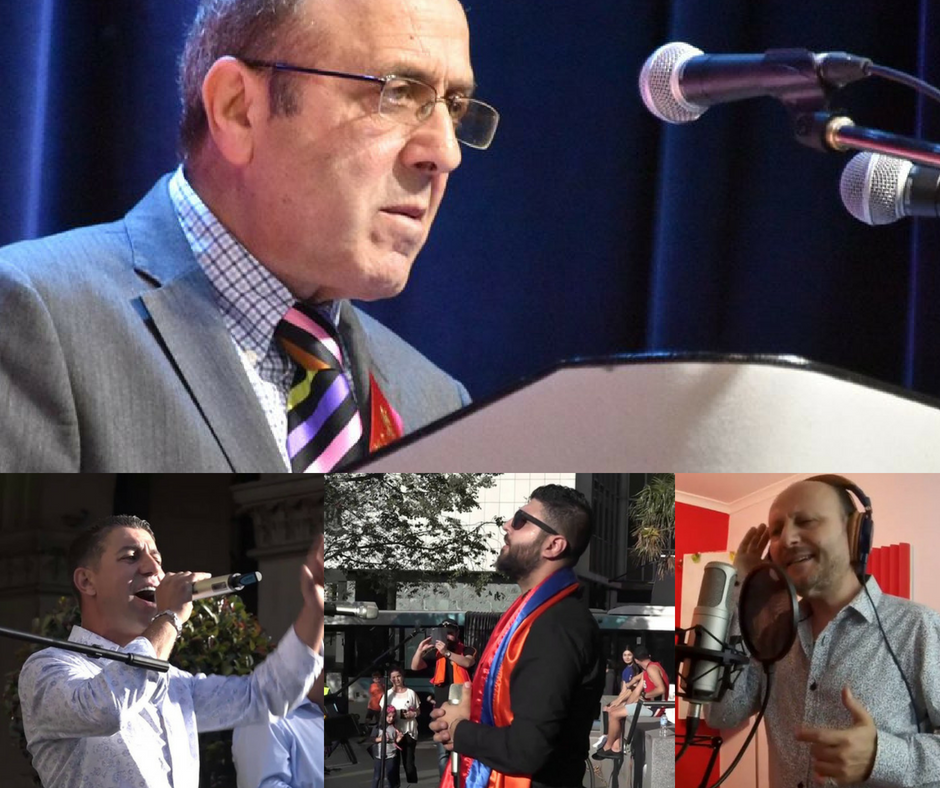 SYDNEY: A sculpted, bronzed bust of Aram Manoukian will be unveiled at Galstaun College in Sydney, Australia on Sunday 24th June 2018, at an event dedicated to the 100th Anniversary of the independence of the First Republic of Armenia.
The bust, memorialising one of the key founders of the Fist Republic of Armenia, is a joint initiative by the Armenian Revolutionary Federation Australia (ARF-AU) Central Committee, Hamazkaine Australia Regional Committee and the Armenian Youth Federation of Australia (AYF-AU).
The event, where the bust of Aram Manoukian will be unveiled, is being organised by the aforementioned organisations in coalition with Homenetmen Australia, the Armenian Relief Society of Australia, the ARF-AU Aram Manoukian Committee, the ARF-AU Sartarabad Committee and the ARF-AU Keri Committee.
The program will feature an international keynote address by the United States-based former Head of the ARF Archives and veteran journalist, Vatche Proodian.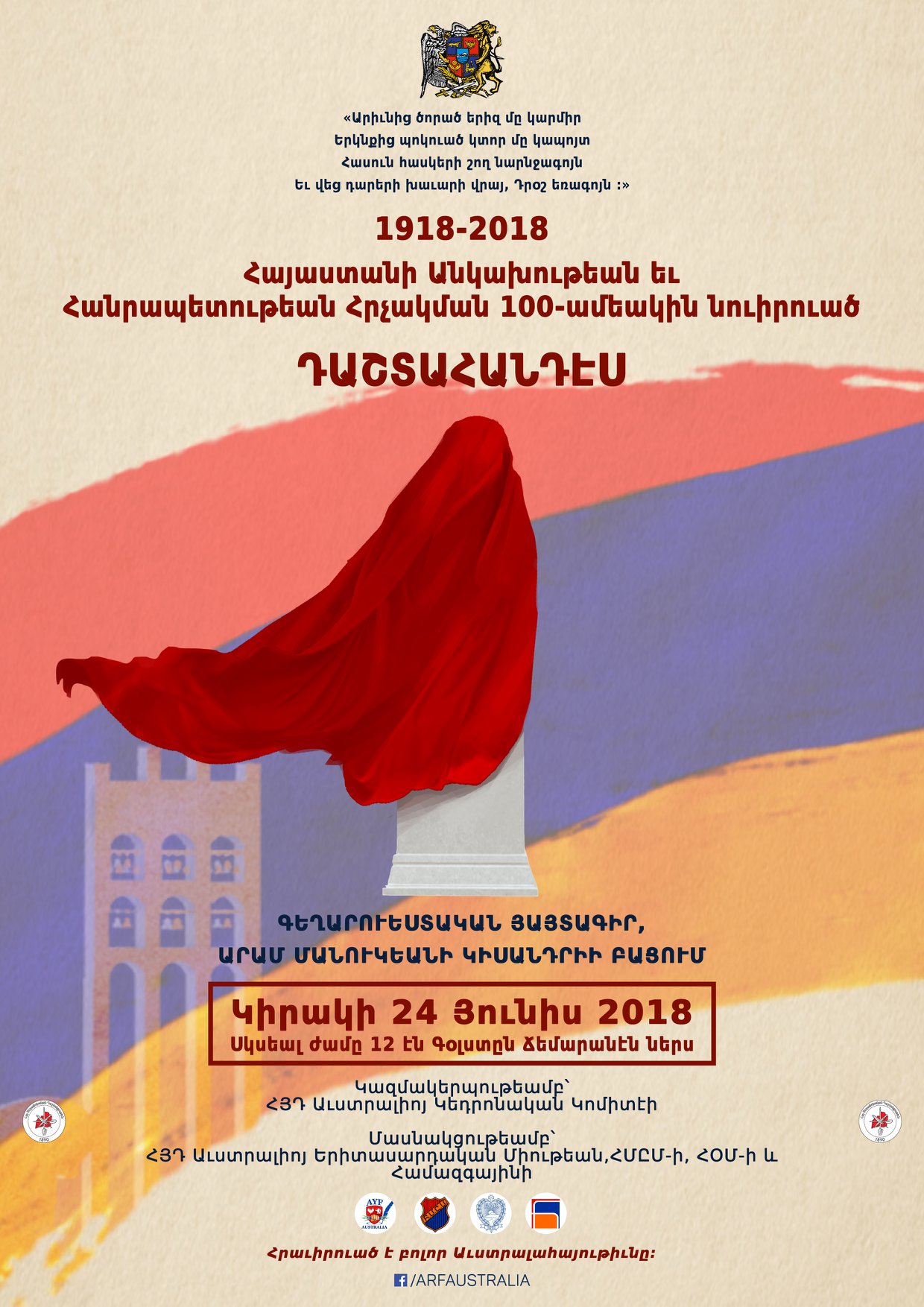 Proodian will be part of a program that will include performances from three of the leading Armenian singers and bands in the Australian community.
Raffy Adourian will lead the Blackbird Band, while Sako Mkhmeljian and Vartan Gulumian will also perform with their respective bands on a day that will be full of entertainment.
AYF-AU and Galstaun College will also form part of the day's program, while Homenetmen Australia will march to honour the 100th Anniversary of the First Republic of Armenia as well as the 100th Anniversary of Homenetmen - a significant milestone for the scouting and sporting association.
"We felt the proper way to create a legacy on this 100th Anniversary of Mayis 28 would be to honour one of the most important and most humble heroes of the First Republic of Armenia in Unger Aram Manoukian," said ARF-AU CC Chair, Kevork Vartanian.
"It is our hope that rain, hail or shine, our community will gather in numbers to see the unveiling of the statue at Galstaun College, where we as Sydney Armenians will be joined by an honoured speaker in Unger Vatche Proodian," Vartanian added.
The event will be held on Sunday, 24th June 2018, at Galstaun College (5 Chiltern Road, Ingleside NSW) from 12 noon. Entry is free. Food and drinks will be sold on the day by Galstaun College's Parents & Friends Committee.