YEREVAN: 30 members of the Armenian Youth Federation of Australia (AYF-AU) are currently in the Nor Nork province of Yerevan in Armenia, running two weeks of summer day camps for over 120 of the local children.
The AYF-AU Youth Corps program is its second edition, after first running this summer day camp (Jampar) program in 2016. This time, the two weeks in Nor Nork will be followed by two weeks in the Shushi region of the Republic of Artsakh, where around 150 local children will also have the opportunity to spend time with their 18-26 year-old brothers and sisters from Australia.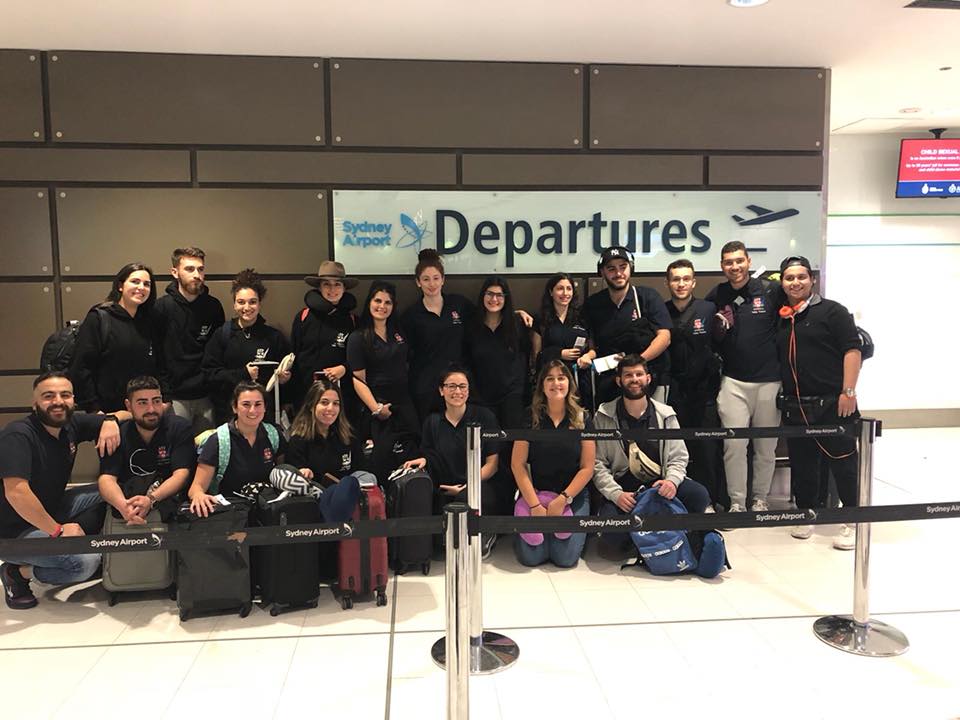 The group of AYF-AU members departed for Armenia from Sydney Airport on 27th June, 2018, posting the following message on their Facebook page:
"Our AYF-AU Youth Corps participants are all checked in and ready to go and take part in or 5 week program!!

Over the next 4 weeks our members will run camps for over 270 children of Armenia and Artsakh with educationals, games, songs and creating a bond between the diaspora and the Motherland and will then have the chance to tour our beautiful country.

We would also like to thank all of our sponsors for making our dream a reality and funding the program to allow us to run the program for the children of Armenia.

Vartsgernit gadar yev pari vayloom, Engerner!"
The first week of Nor Nork Jampar activities are nearly completed, with everlasting bonds being created between AYF-AU members and the local Armenian children of Nor Nork. The Jampar is being run once again at the ARF Armenia Nor Nork Nigol Touman Youth Centre, which was renovated in 2015 and 2016, thanks to the efforts of the Armenian Revolutionary Federation Australia Central Committee.
Mornings have begun with exercise, run by the AYF-AU members, who have also lectured on topics including English language, the dangers of smoking, history and more. Sports activities have also formed part of the fun program, as well as arts and crafts sessions. All food, drinks and uniforms have been provided for all campers.
Preceding the Jampar, AYF-AU members embarked on some tours in Armenia, including a visit to the Tumo Centre for Creative Technologies, the Armenian Genocide Memorial and the Yerablur Memorial for fallen soldiers of Armenia and Artsakh.
The Artsakh Jampar will begin in the week starting 16th July, 2018.
Follow the AYF-AU Youth Corps Program via the
AYF-AU Facebook page (click here)
and the organisation's 
Instagram page (click here)
.
Click here for the AYF-AU Youth Corps 2018 Album
.