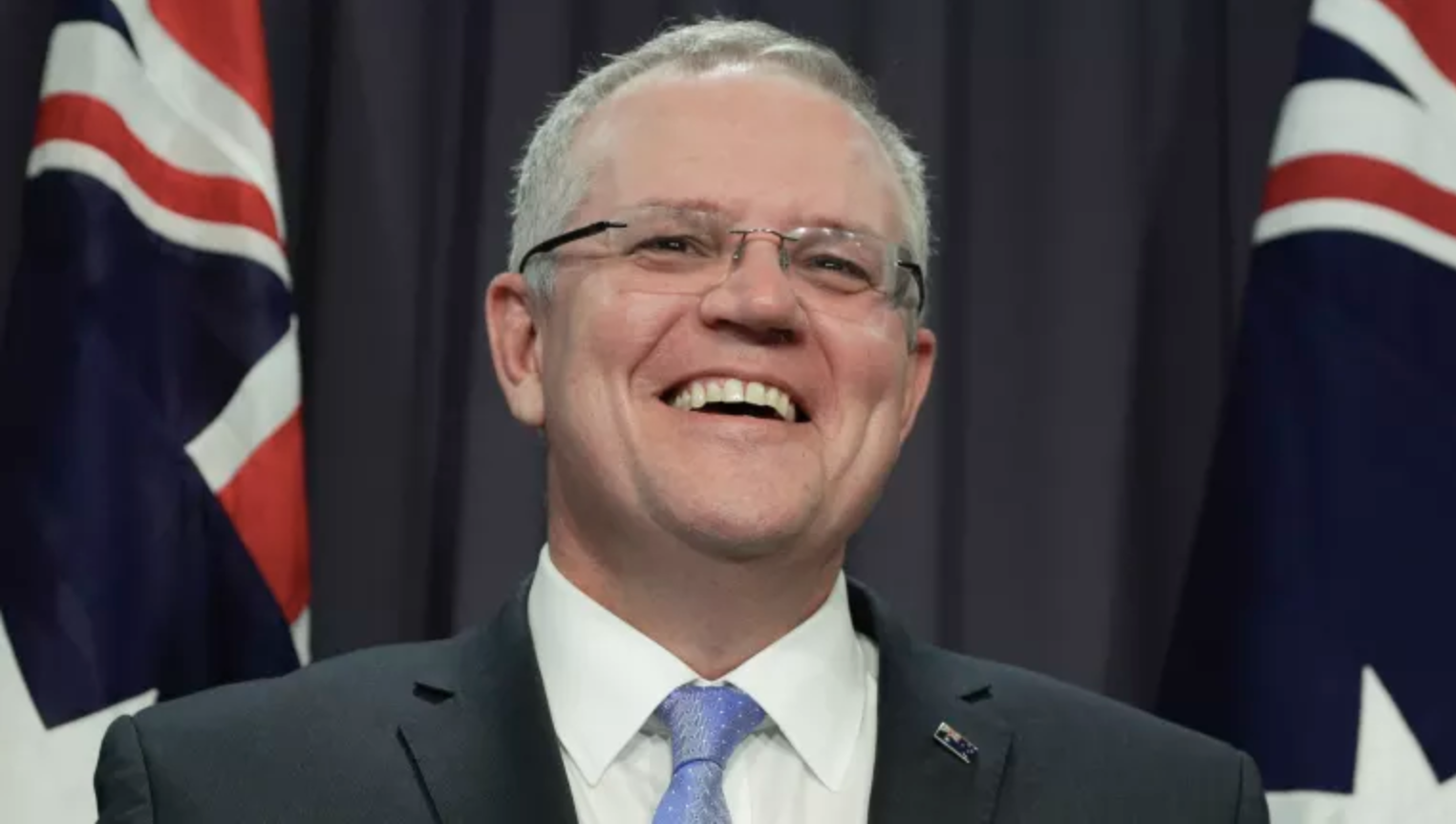 CANBERRA: The Armenian National Committee of Australia (ANC-AU) has congratulated both the incoming and outgoing Prime Ministers of Australia, as Scott Morrison was announced as successor to Malcolm Turnbull after the Liberal Party elected its new leader.


Turnbull was challenged for his leadership by Peter Dutton MP, which resulted in this week's second party room vote earlier today, after which Treasurer Morrison emerged as winner in a three-way contest between Dutton, Foreign Minister Julie Bishop and himself.
Bishop, who was Deputy Leader of the Liberal Party under Turnbull, was also replaced, with the party electing Energy Minister Josh Frydenberg to that role.
"The Armenian National Committee of Australia congratulates our new Prime Minister, Mr. Scott Morrison and the new Deputy Leader of the Liberal Party, Mr. Josh Frydenberg," said ANC-AU Executive Director, Haig Kayserian. "Mr. Morrison is a friend of the Armenian-Australian community, having met with us on several occasions, as well as having declared his support for Australia's recognition of the Armenian Genocide in the Federal Parliament."
Morrison spoke in the House of Representatives on 26th May 2011, declaring: "
Today, as a member of this House, I join others in this place, and in parliaments around the world, to place on record that I believe the Armenian genocide was one of the greatest crimes against humanity."



"On 24 April 1915, as the Anzacs were preparing to go ashore at Gallipoli, nearby in Constantinople an attempt to eradicate the Armenian people began. At the end of the violence, which spread around the Ottoman empire, 1.5 million Armenian men, women and children had fallen victim to the genocide - a heinous act concealed under the cover of the war to end all wars."
In that speech, he added on the Australian connection: "Four hundred Anzac prisoners of war bore witness to the atrocities. Australian Flying Corps captain Thomas White, who was captured in central Mesopotamia, wrote in his memoir, 'Armenians had sold their lives dearly'."

Morrison added: "Many countries have condemned the 1915 genocide at the hands of the Ottoman government. We do not seek to lay blame, this is not an indictment of the modern, secular, Turkish state that we know as a friend, but it is important that we recognise the Armenian genocide for what it was. This is one act we should never forget. Dare we allow it ever to be repeated."


More recently, Morrison was a guest at the June 2017 launch of the launch of the Armenia-Australia Inter-Parliamentary Union Friendship Group.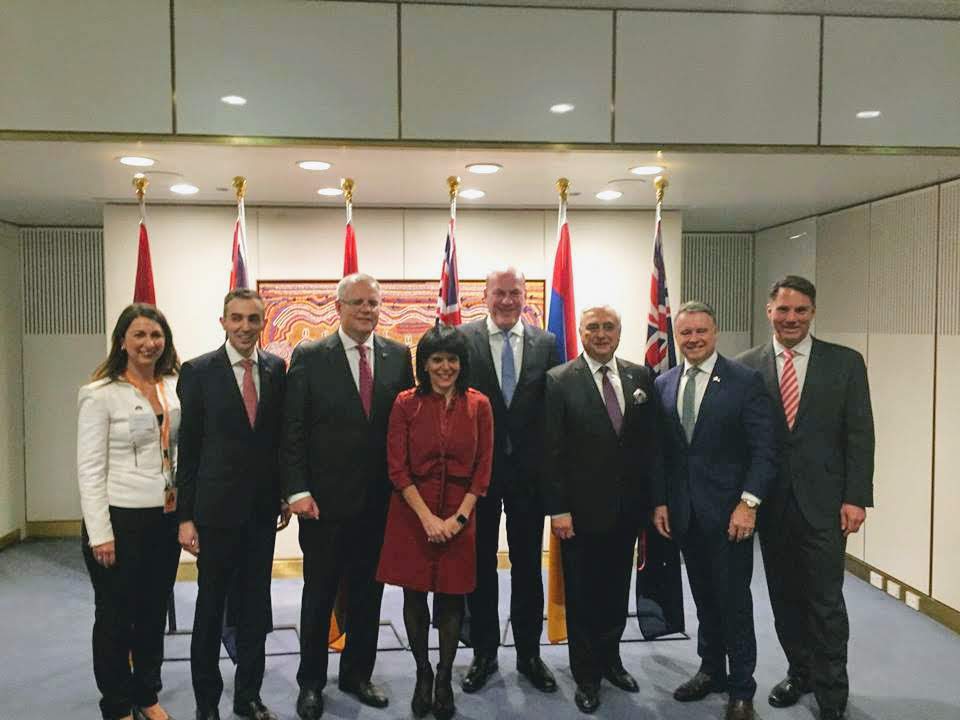 ANC-AU also congratulated Turnbull, who had spoken in similar vein on 23 November 2013, with an impassioned speech calling for the formal recognition of the Armenian, Greek and Assyrian genocides (
click here for video
).


"They [ANC-AU Advocacy Week delegation] are assembled here, as we are, to lament what was one of the great crimes against humanity, not simply a crime against the Greeks, the Assyrians and the Armenians but a crime against humanity—the elimination, the execution, the murder of hundreds of thousands of millions of people for no reason other than that they were different. This type of crime, this sort of genocidal crime, is something that sadly is not unique in our experience," Turnbull said in a 2013 speech, before adding: "
We must own up to it. We must recognise it for what it is."


While he did not repeat these words during his Prime Ministership, Turnbull never spoke words and never resorted to euphemisms for genocide during his time as leader.
Kayserian said: "It is not lost on our community that it was during Mr. Turnbull's time as Prime Minister that our cause - to have Australia's foreign policy against government recognition of the Armenian Genocide - was allowed to reach its most significant milestone, when in June of this year, the House of Representatives debated unanimously in favour of recognising the Armenian Genocide through the prism of Australia's first major international Humanitarian Relief Effort, which was to aid survivors of the Armenian Genocide."
"We thank and congratulate Mr. Turnbull for his service, and look forward to working with Mr. Morrison to ensure this momentum to recognise the Armenian Genocide continues on a positive trajectory, as well as to advance other core issues of importance to the Armenian-Australian community," added Kayserian.