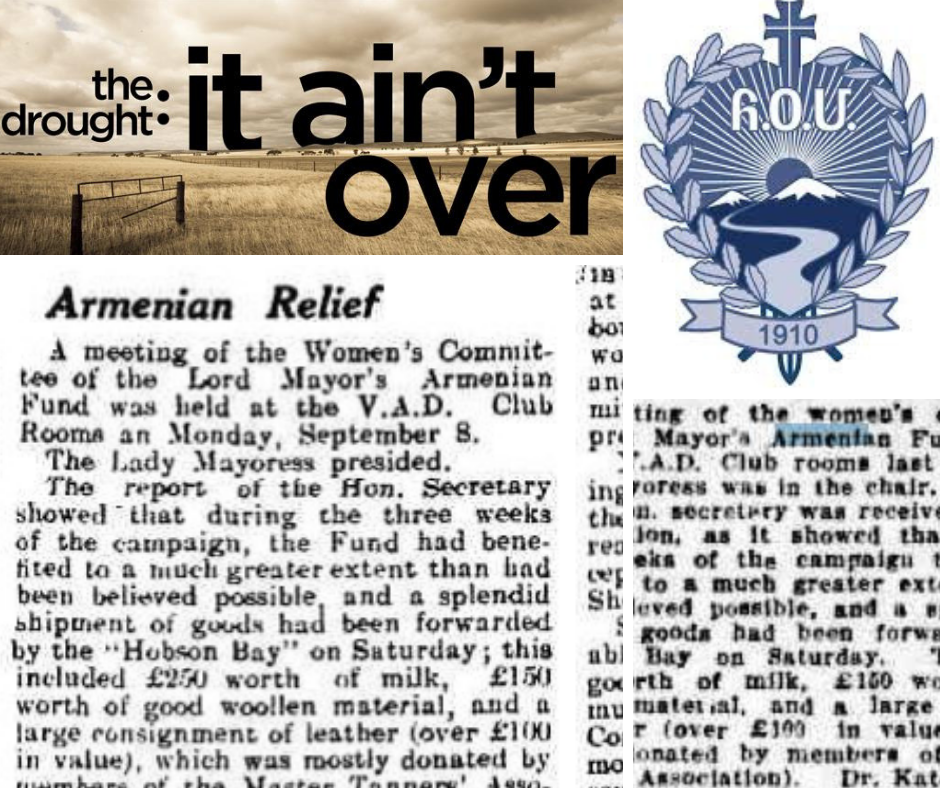 SYDNEY, MELBOURNE: The Armenian Relief Society of Australia's (ARS-AU) Drought Appeal to assist Australian farmers ended on 11th October 2018, with $8,000 raised from the Armenian-Australian community.
The Appeal, titled 
"Australian Farmers Need Us, Like We Needed Them 100 Years Ago"
references the important assistance rural Australians provided to survivors of the Armenian Genocide. Nationwide newspaper articles from 100 years ago detail how farming organisations and unions (including the Pastoralists' Association, the Master Tanners' Association among others) mobilised their members to donate life-saving supplies - such as milk, leather and wool - to help the Armenians who miraculously managed to survive an attempt to rid the world of the ancient Christian race.
After being notified of this important historical context by researcher, Vicken Babkenian and the Armenian National Committee of Australia (ANC-AU), the Armenian Relief Society of Australia Regional Committee decided to make it a key part of their messaging in their planned appeal for Armenian-Australians to help the farmers in Australia. The community responded by donating $8,000.
"We would like to thank all those organisations and individuals who donated to our Drought Appeal to assist Australian farmers," said ARS-AU Chairperson, Nora Sevagian. "We trust this small gesture will show that our community's thoughts and prayers are with those who are doing it tough at this time."
"The funds will be handed to Rural Aid on behalf of the Armenian-Australian community," Sevagian added.
Rural Aid, author of the Buy a Bale campaign is helping support Australia's rural communities an farmers by providing tangible resources to drought-affected communities. These resources include stock feed, money and volunteer assistance.