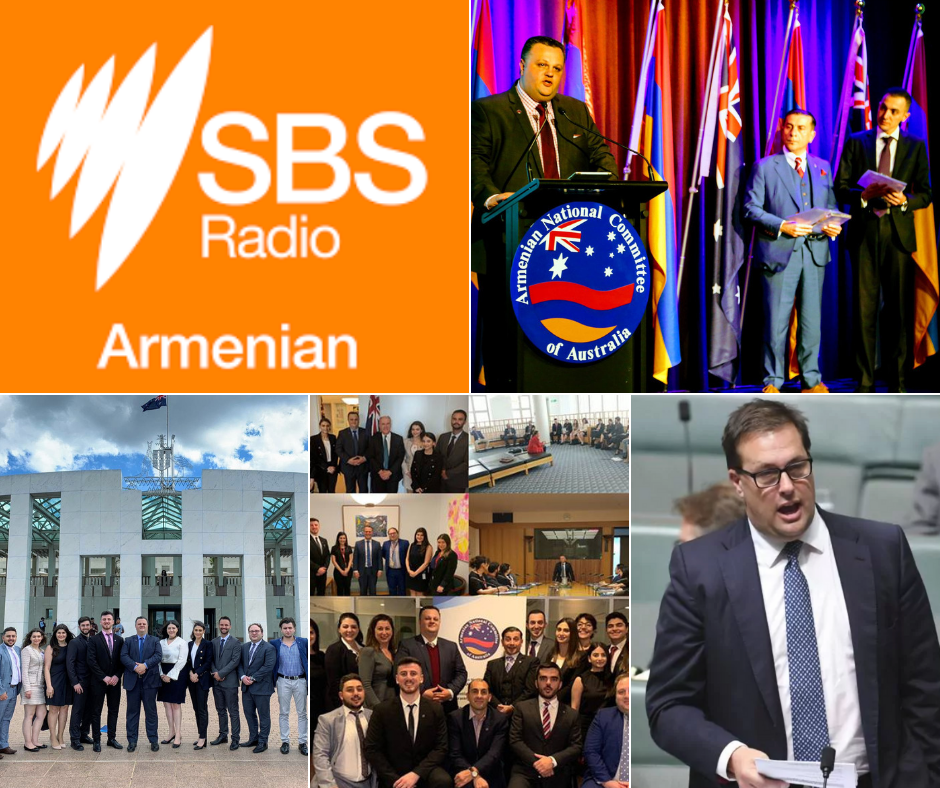 SYDNEY: SBS Armenian Radio journalist, Vahe Kateb reviewed the recent Armenian National Committee of Australia (ANC-AU) Advocacy Week in an interview with Executive Director, Haig Kayserian.
The interview focused on the inaugural ANC-AU Youth Advocates Program, where 20 young Armenian-Australians experienced advocacy and debate in Australia's Parliament. They also discussed Armenia-Australia relations and Australia's developing position on the Republic of Artsakh.
Listen to the full interview below or by clicking here.