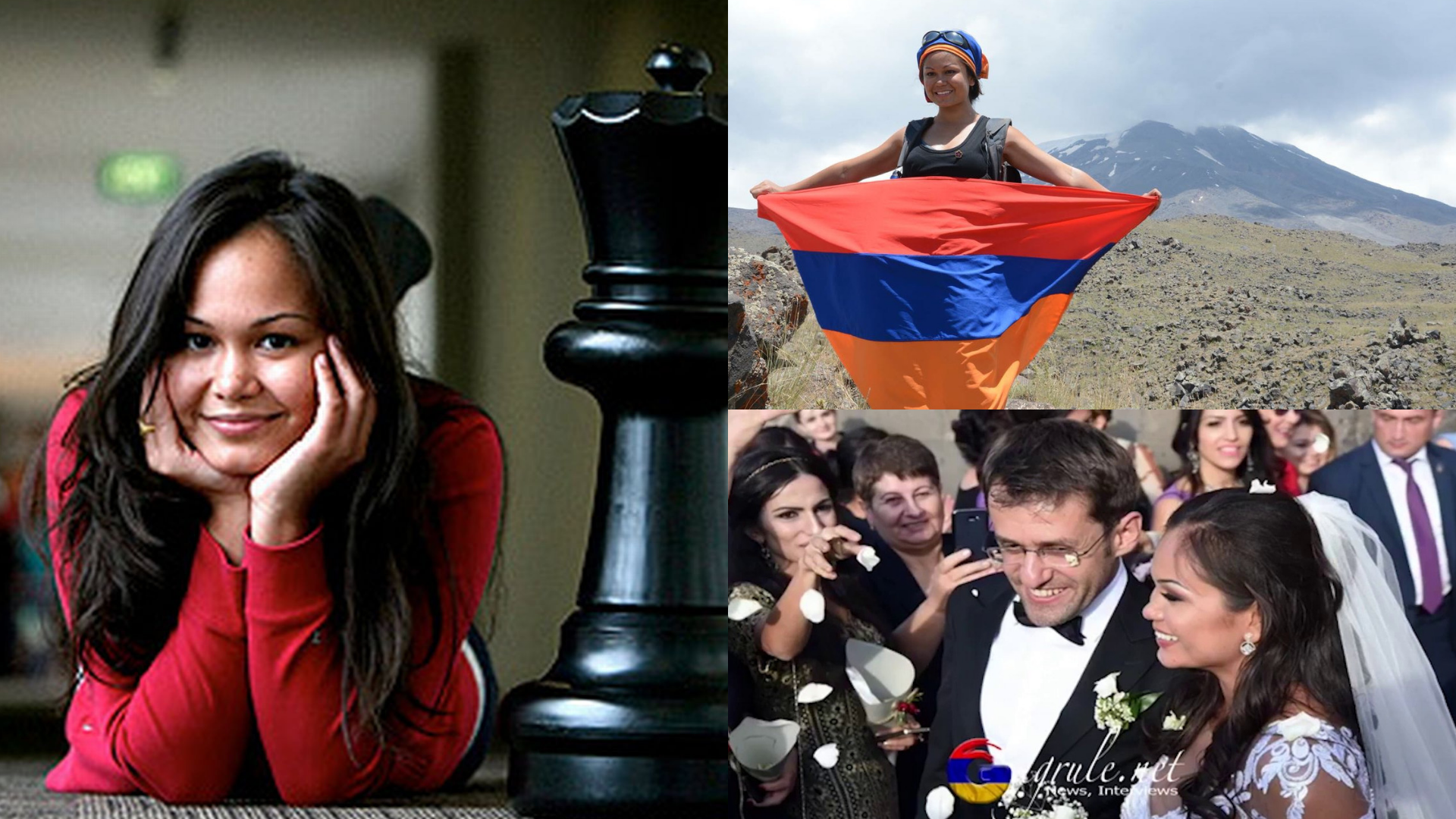 SYDNEY: Filipino-Australian chess champion, Arianne Caoili, who is married to Armenian chess grand master Levon Aronian,  will make a guest appearance at the Armenian Festival at Tumbalong Park in Sydney's Darling Harbour on Sunday 16th December 2018.
Armenia-based Caoili, who recently cycled across Western Armenia for charity, has utilised her professional background in public and private sector consulting as an advisor to the Armenian government. In 2015, she established Armenia's first boutique strategy consulting firm, Akron Consulting, which specialises in business and public policy advising.
She is also owner and editor-in-chief of Champord, the only free, mass-distributed newspaper in the Caucasus region, with the largest print run in Armenia. She serves as chairman of the board for the Champord Fund, an organisation invested in the development of civil society and the training of young Armenian journalists. Arianne is currently the CEO of one of Armenia's largest alcohol distributors, 40 Degrees, a fast-growing, unique and novel start-up which she founded 3 years ago.
Caoili will reflect on her recent bike trek across Western Armenia, which began in Cilicia. 
She has been awarded the title of
Woman International Master
(WIM) by
FIDE, and also
won the Oceania women's chess championship in 2009. Caoili competed in seven
Women's Chess Olympiads
.
The Armenian Festival will feature THE VOICE OF ARMENIA, Gaby Galoyan as its headline act.
The Armenian Festival is the biggest event in the Armenian-Australian community's calendar, typically attracting between 10,000 and 20,000 members of the Armenian and greater Australian communities, who experience Armenian food, culture and entertainment. Guests will include political leaders from Australia's Federal Parliament and the NSW State Parliament, as well as representatives of Armenian, indigenous and ethnic community groups.
This year's Armenian Festival is dedicated to the 100th Anniversary of the Republic of Armenia's First Independence.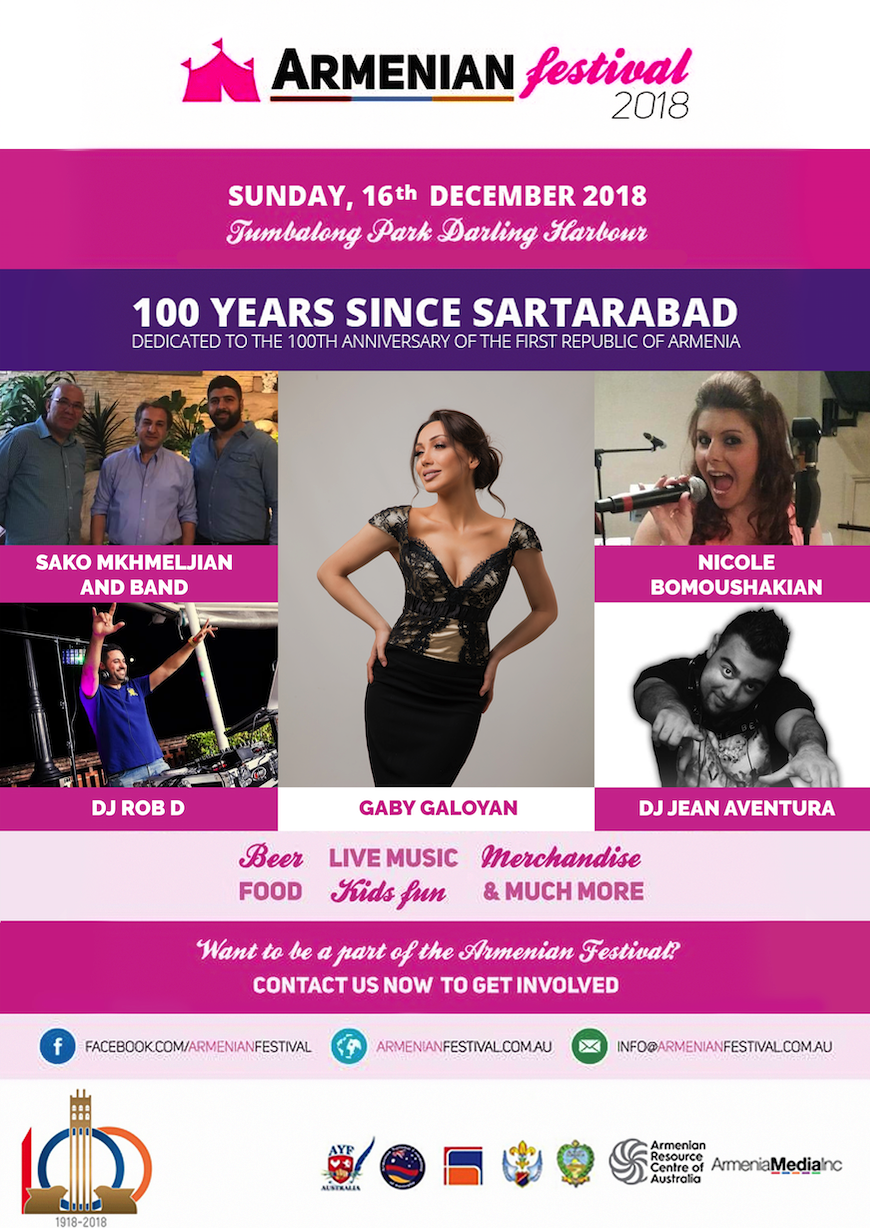 Galoyan, who will travel from Yerevan with three band members, will lead a stellar entertainment line-up which will include local bands and DJs, dance troupes, school choirs and more. The event, which will run from 12 noon to 7pm, will include a formal opening ceremony led by the Homenetmen Australia Scouting Band and Scouts.
There will be children's entertainment and amusement rides, food stalls, information stalls, a tent museum and more.
The Armenian Festival is organised by a large group of Armenian-Australian organisations (listed at the footer of the event flyer) and enjoys the participation of all organisations serving the community.
The Armenian Festival Committee is calling on all Armenian-Australians interesting in volunteering on the day of the event, to please email
info@armenianfestival.com.au
.