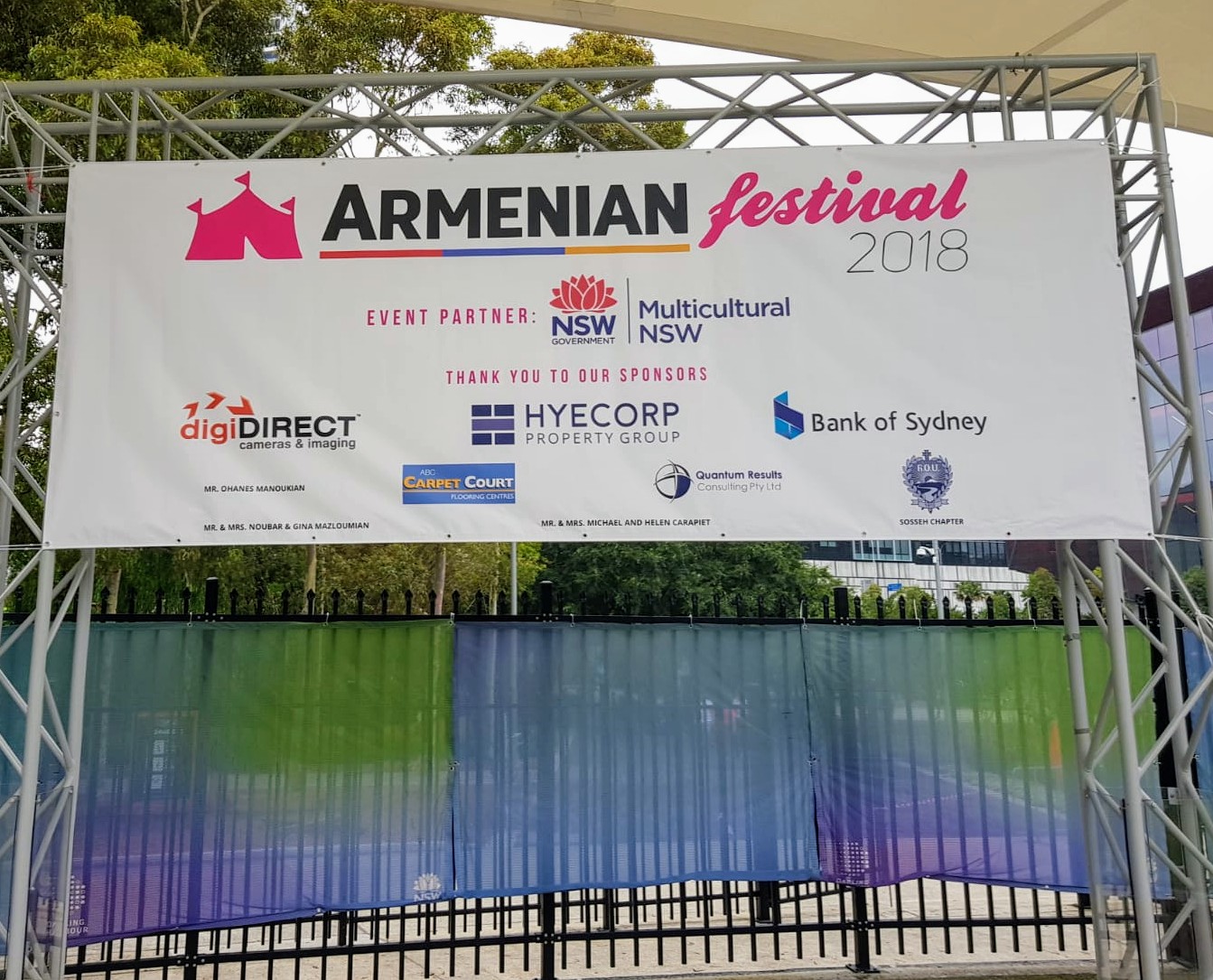 SYDNEY: The Armenian National Committee of Australia (ANC-AU) has announced that Multicultural NSW has partnered with this Sunday's Armenian Festival, committing $7,000 as part of its Celebrating Diversity - Events program.
The Armenian Festival is the largest event on the Armenian-Australian community's calendar, regularly attracting 10-20,000 attendees. This year's event will be headlined on stage by the Voice of Armenia, Gaby Galoyan, while guests will include New South Wales Premier Gladys Berejiklian, Australia's Minister for Immigration, David Coleman, Trent Zimmerman MP, Walt Secord MLC and Damien Tudehope MLC. Filipino-Australian chess champion, Arianne Caoili, who is married to Armenian chess grand master, Levon Aronian, will also be in attendance.
Armenian-Australian community leaders will be joined among guests by leaders of the Greek, Assyrian, Jewish, Arab, Chinese, Indian and Indigenous communities.
NSW Minister for Multiculturalism and Disability Services, Ray Williams MP notified ANC-AU of the successful grant application, stating: "Each year, the NSW Calendar is filled with events that celebrate our cultural diversity. Festivals and events bring communities together, showcase the benefits of cultural diversity and promote social cohesion and community harmony."
ANC-AU Executive Director Haig Kayserian said: "Bringing together a massive event like the Armenian Festival is a major task, undertaken by a joint committee of several community organisations, and funding is an important ingredient that ensures the event's success. We thank Multicultural NSW, and look forward to witnessing the best of Armenian culture at this year's Festival."
The Armenian Festival has also attracted private sponsorship, including from Founding Sponsors, Bank of Sydney, HYECORP Property Group and digiDIRECT Cameras and Imaging. Silver Sponsors include Quantum Results Consulting, Mr. and Mrs. Michael and Helen Carapiet, ABC Carpet Court, Mr. Ohaness Manoukian, Mr. and Mrs. Noubar and Gina Mazloumian and the Armenian Relief Society of Australia - Sosseh Chapter.
The Armenian Festival is a free event for the public, and will take place this Sunday, 16th December 2018, from 12 noon to 7pm. Please consult flyer below.