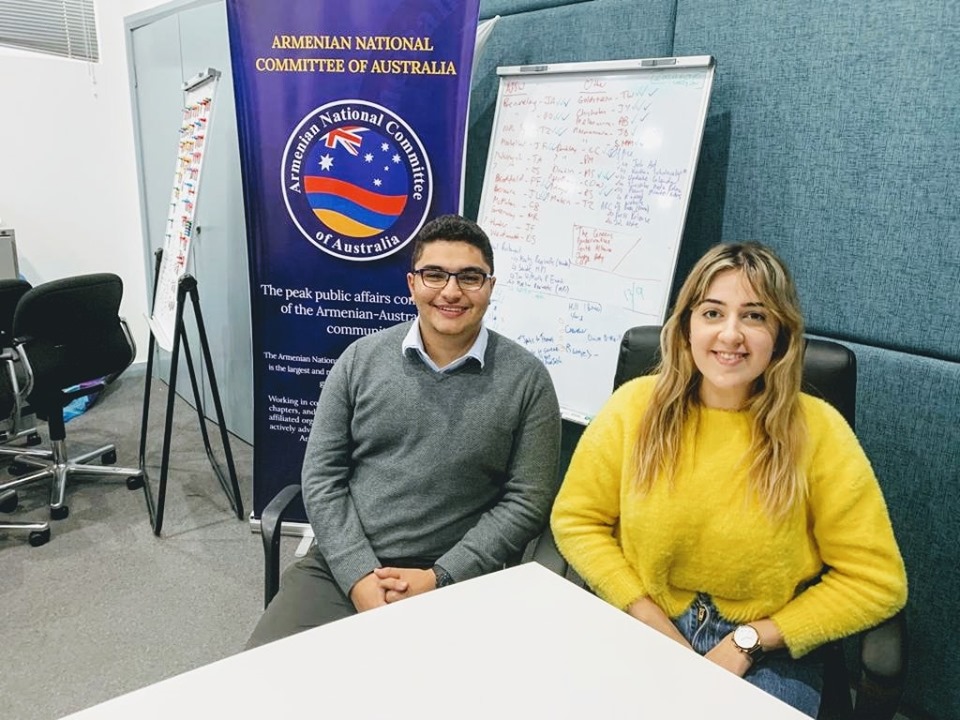 SYDNEY: The Armenian National Committee of Australia has announced that Sarine Soghomonian and Mathew Alexanian Mikhail have formally begun their duties as Administrative Assistants at the Armenian-Australian community's peak public affairs body.
Sarine Soghomonian is studying Bachelor of Politics, Philosophy and Economics at the University of NSW, while Mathew Alexanian Mikhail is at the Australian National University, studying Bachelor of Political Science and Bachelor of International Relations.
Both of these part-time additions to the ANC-AU team participated in the organisation's Youth Advocates program in Canberra last year.
"We are fortunate to work with some unbelievable young Armenian-Australians in the Armenian National Committee," said ANC-AU Executive Director, Haig Kayserian. "We are excited that Sarine and Mathew will follow in the footsteps of the likes of Olivia Dilanchian, Michael Kolokossian and Alex Galitsky."