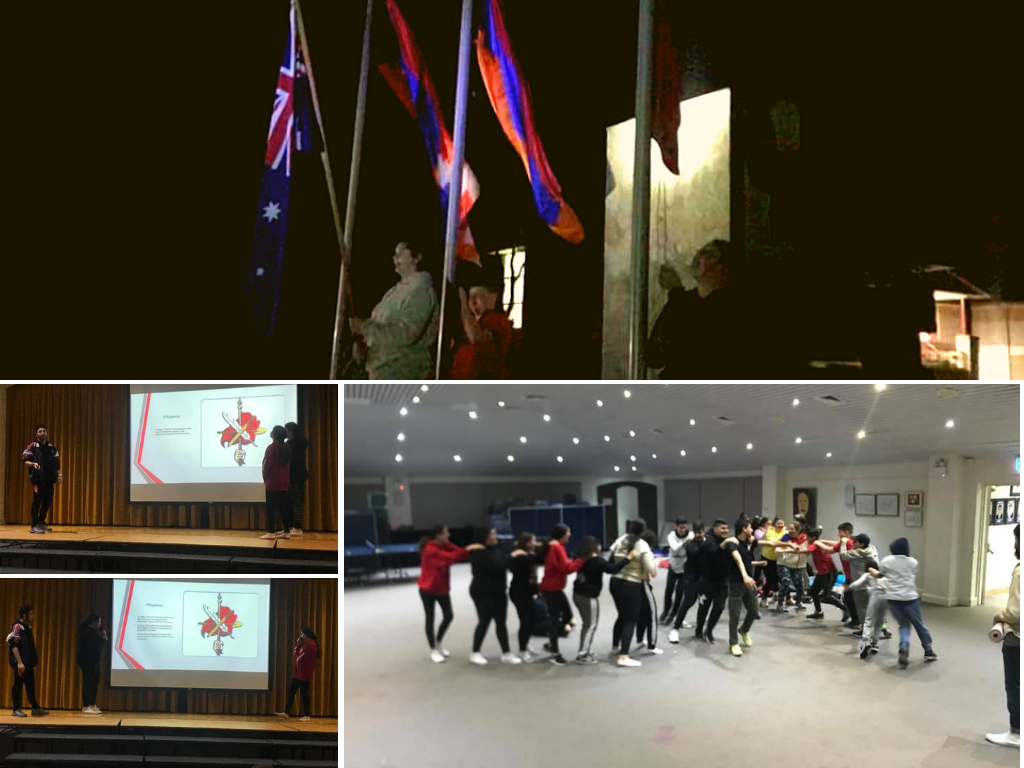 SYDNEY: Over 30 of the Northern Sydney "Kaleh" Badanees (Juniors) of the Armenian Youth Federation of Australia (AYF-AU) participated in the chapter's Winter Camp, which was dedicated to the memory and feats of late fedayee, Kevork Chavush.
At Camp Kevork Chavush, the Badanees were taught of the historic Battle of Sulukh of 1907 and its hero Chavush. The camp also included two days filled with various activities, from educationals, to singing and dancing, to team-building games and activities.
Among the educationals, the Badanees were given special insight into the Armenian Youth Federation of Australia's biennial Youth Corps initiative in Armenia and Artsakh, presented by their leaders and previous Youth Corps participants.

Badanees also learnt Kevork Chavush's song "Yelir Kevork", as well as and the Garno Kochari dance.


On the second day, the Badanees invited their parents to join them at the campsite for a night around the campfire, where they were presented skits they had been working on during the camp.

One of the Camp Chavush leaders, Varto Zaitounian said: "We thank our Kaleh Badanees for such a fun and successful camp. We thank their parents for their ongoing support throughout 2019, and cannot wait for the new and exciting initiatives, games, outings and educational topics that our Kaleh Badanees will experience throughout the remainder of 2019."