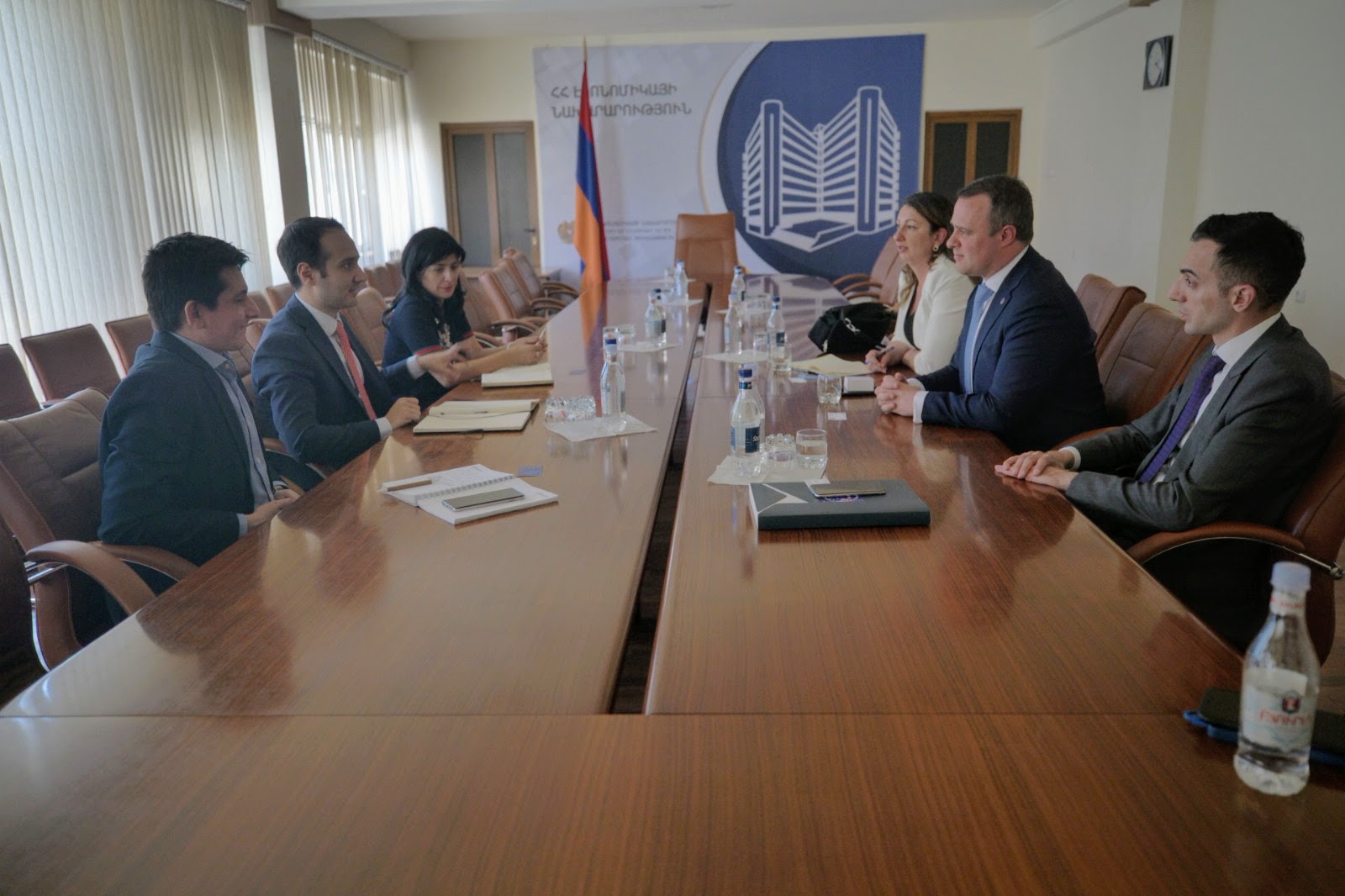 YEREVAN: During a meeting between the Republic of Armenia's Deputy Minister of Economy Mr. Avag Avanesyan and the Chair of the Australian Parliament's House of Representatives Standing Committee on Economics Mr. Tim Wilson MP, the Armenian National Committee of Australia (ANC-AU) began discussions on a potential double tax treaty between Australia and Armenia.

A double tax agreement between the two countries will encourage further investment, particular by Australians into Armenia, as it will prevent investors having to pay tax twice – once in Armenia and once in Australia.

Mr. Avanesyan and Mr. Wilson, who is the only Federal Australian parliamentarian of Armenian heritage, shared their experiences and priorities during the meeting, which was also attended by ANC-AU National Board members, Mr. Vache Kahramanian and Ms. Taleen Shamlian.

After hearing the case for a double tax treaty between Australia and Armenia, Wilson promised to investigate the possibilities and advise of a roadmap upon his return to Canberra.

"This is an excellent outcome, and the sort of dialogue we were hoping for when organising the first Federal-led Australian Delegation to Armenia," said ANC-AU Executive Director, Haig Kayserian.

"A double tax agreement between Australia and Armenia will remove one of the important hurdles preventing further investment from Armenian-Australians, and the greater Australian community, into Armenia and vice versa."

The Australian Delegation to Armenia includes three Federal Australian parliamentarians – Tim Wilson MP, John Alexander MP and Trent Zimmerman MP, one State parliamentarian from New South Wales – Hugh McDermott MP, and five Armenian-Australian business leaders.